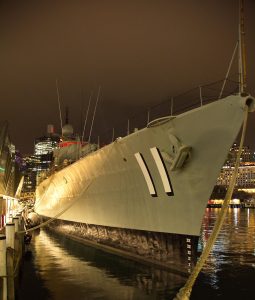 Saw your article this morning on the Bat getting her new paint job. Here's a shot I took in Sydney for her 60th Birthday Reunion. I was a Kellick ETP on her when she decommissioned.
Cheers, Steve "Scotty" Glasgow

The following is a collection of photos from friends of HMAS Vampire, compiled after receiving many contacts following publication of a story concerning HMAS Vampire being moved for maintenance in January 2023.
Please feel free to add to this collection – send your photos and memories to editor@militarycontact.com
and feel free to share links to this page with everyone who might be interested.
Click on images to enlarge…
---
Hi Brian,
2C Mess – various signage made its way back onboard due to the amount of Tiger beer consumed. Crew donated blood in KL – see newspaper clipping. The pics of the helo are of when we were receiving a mail drop at Jervis Bay. The line from the helo snagged in Vampires guardrail and the helo ditched. The Reception clipping is for a meet-and-greet the US Navy put on for us when we were in Sasebo, Japan. It was after the Melbourne/Evans collision (from memory) and we were warned of possible conflict with the US sailor as a result. None occurred to my knowledge. Melbourne bow pics are after we escorted her back to Singapore after the collision. the pic of '48' is HMAS Stuart when it collided with Vampire as she came alongside during the 1969 trip to SE Asia. Can't recall where we were at the moment. The torpedo pics are of her last firing in Jervis Bay (circa 1970).
Vampire is very dear to me – although I didn't realise it at the time.
Regards, Scott Ide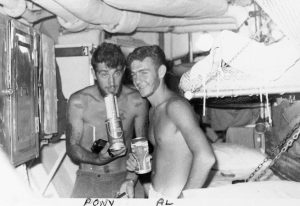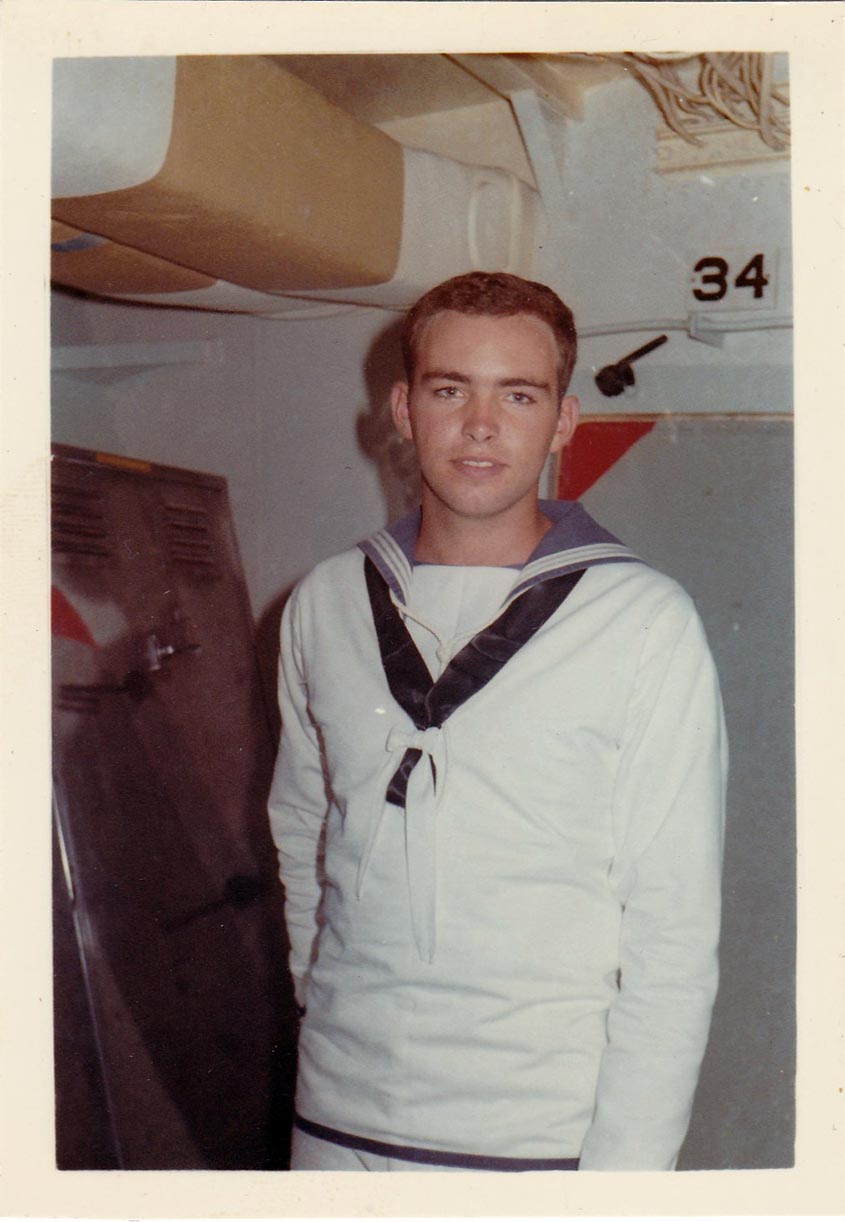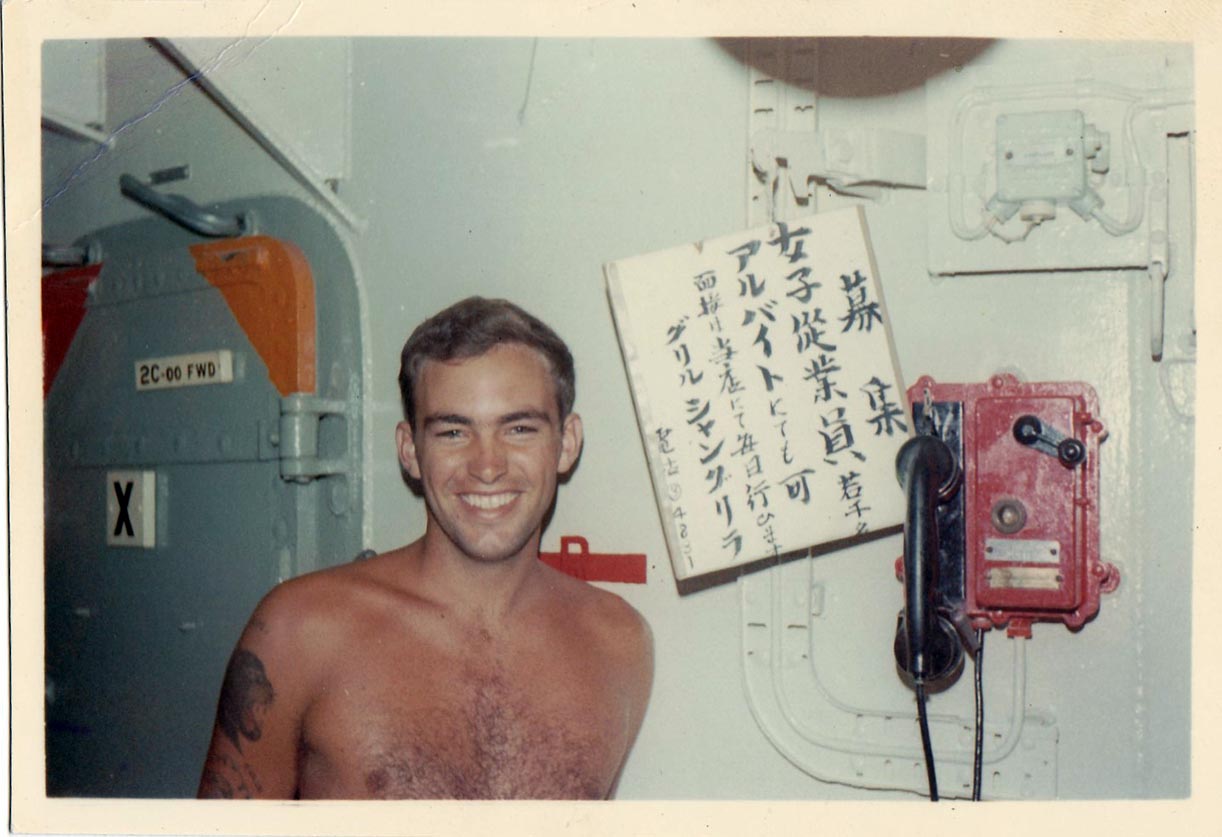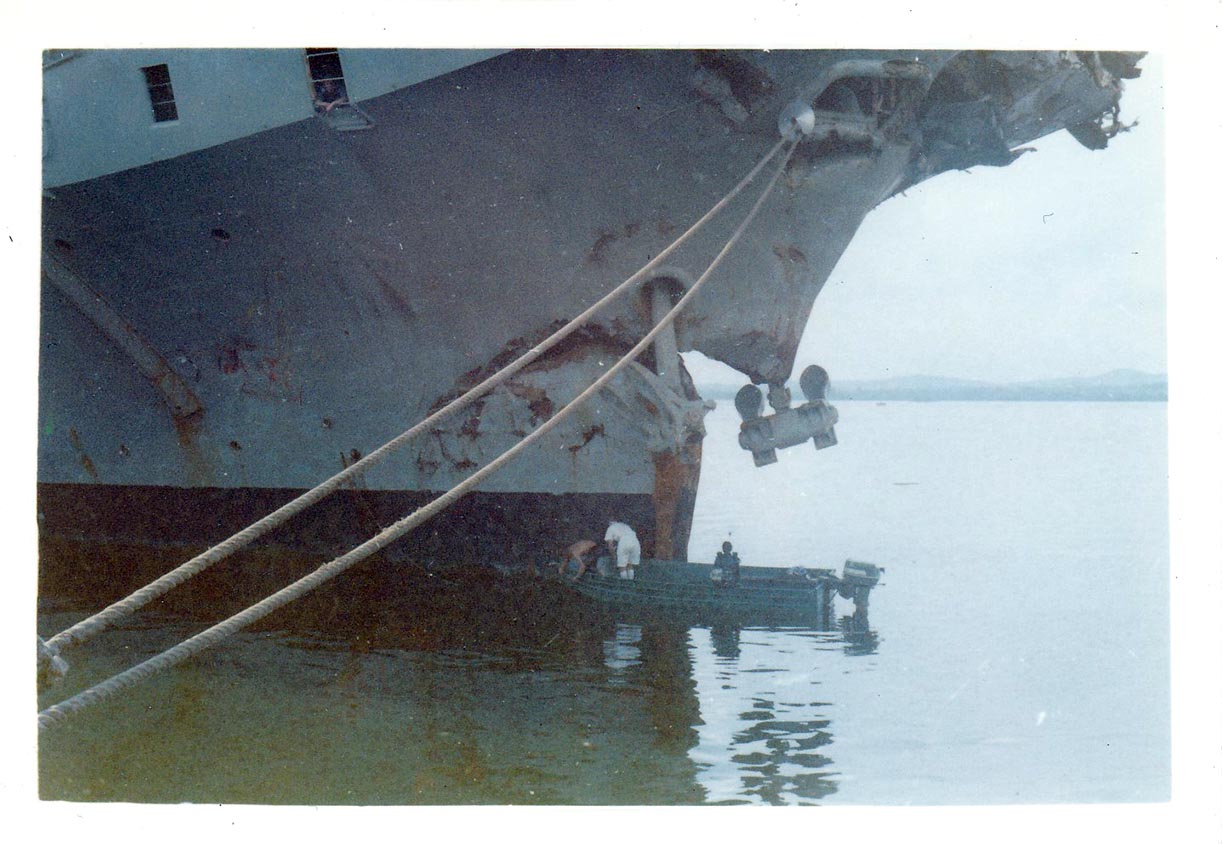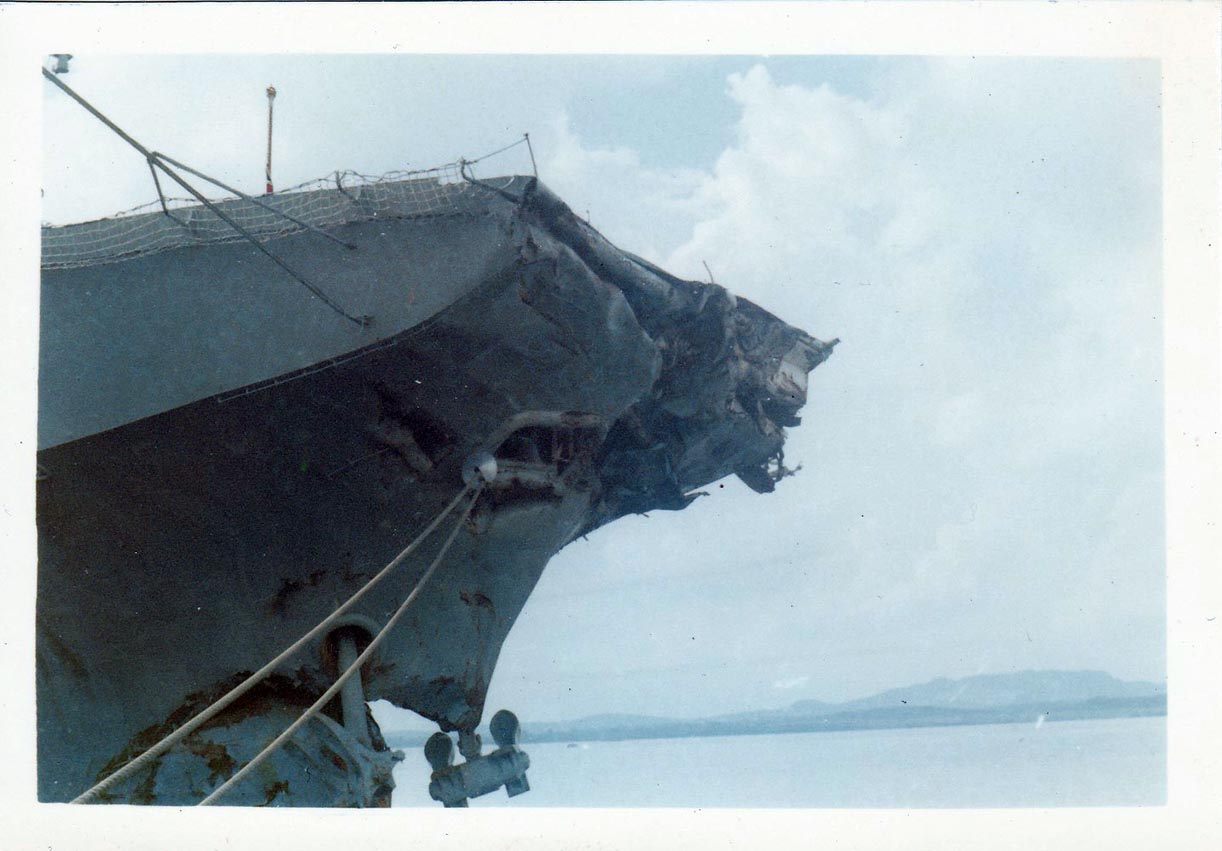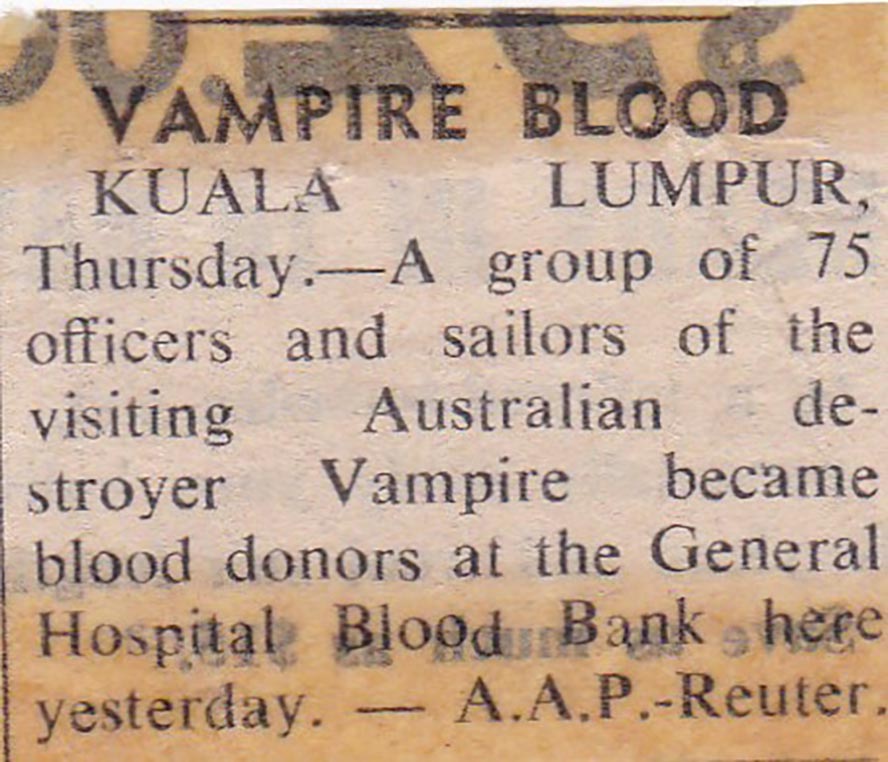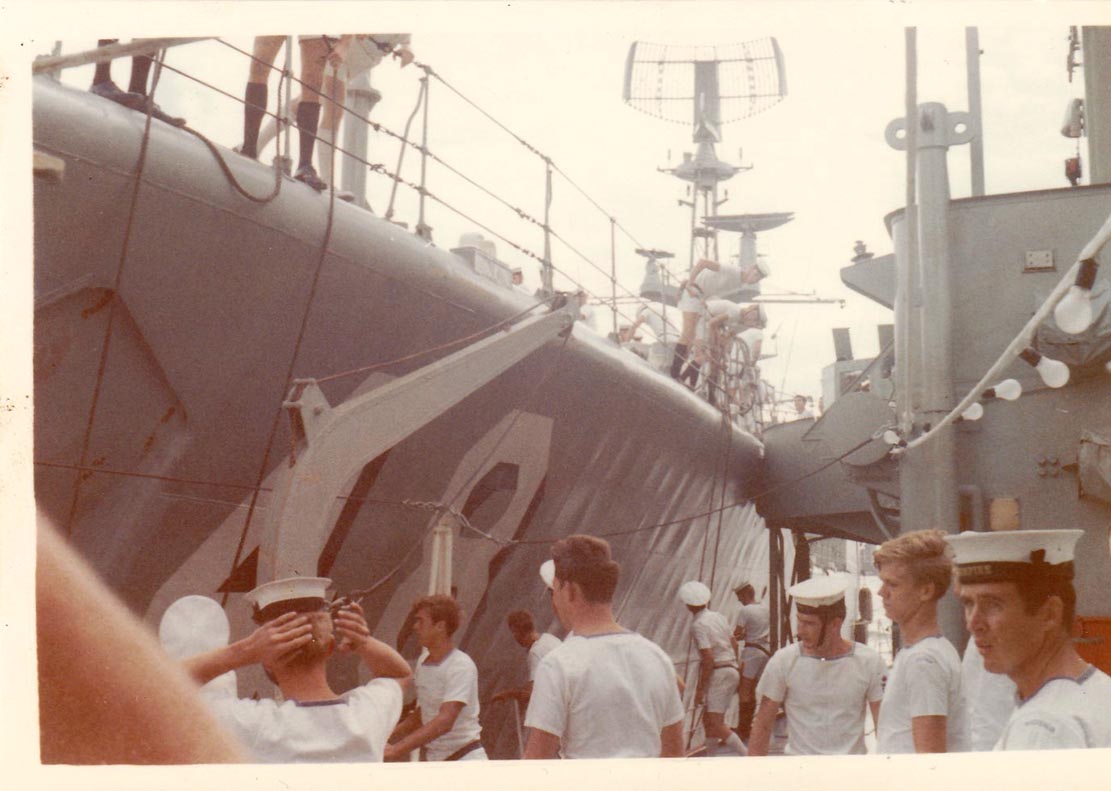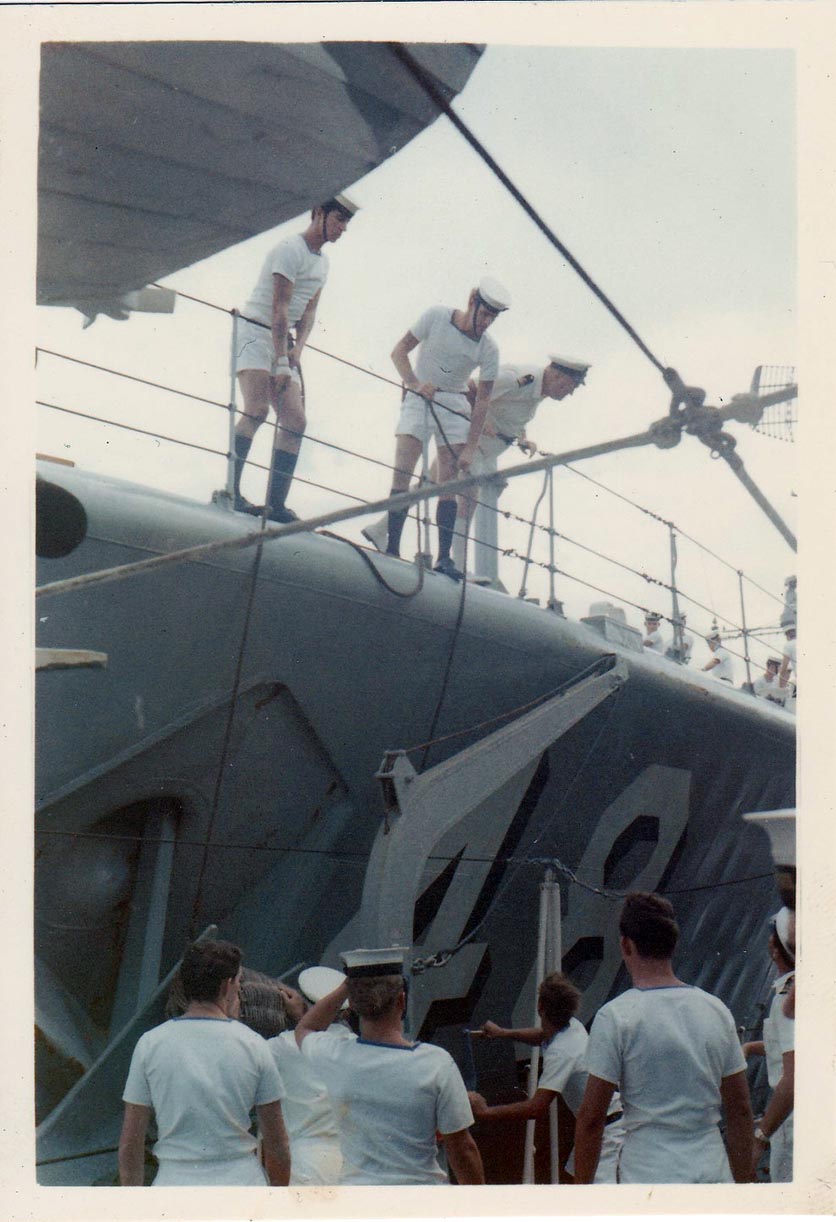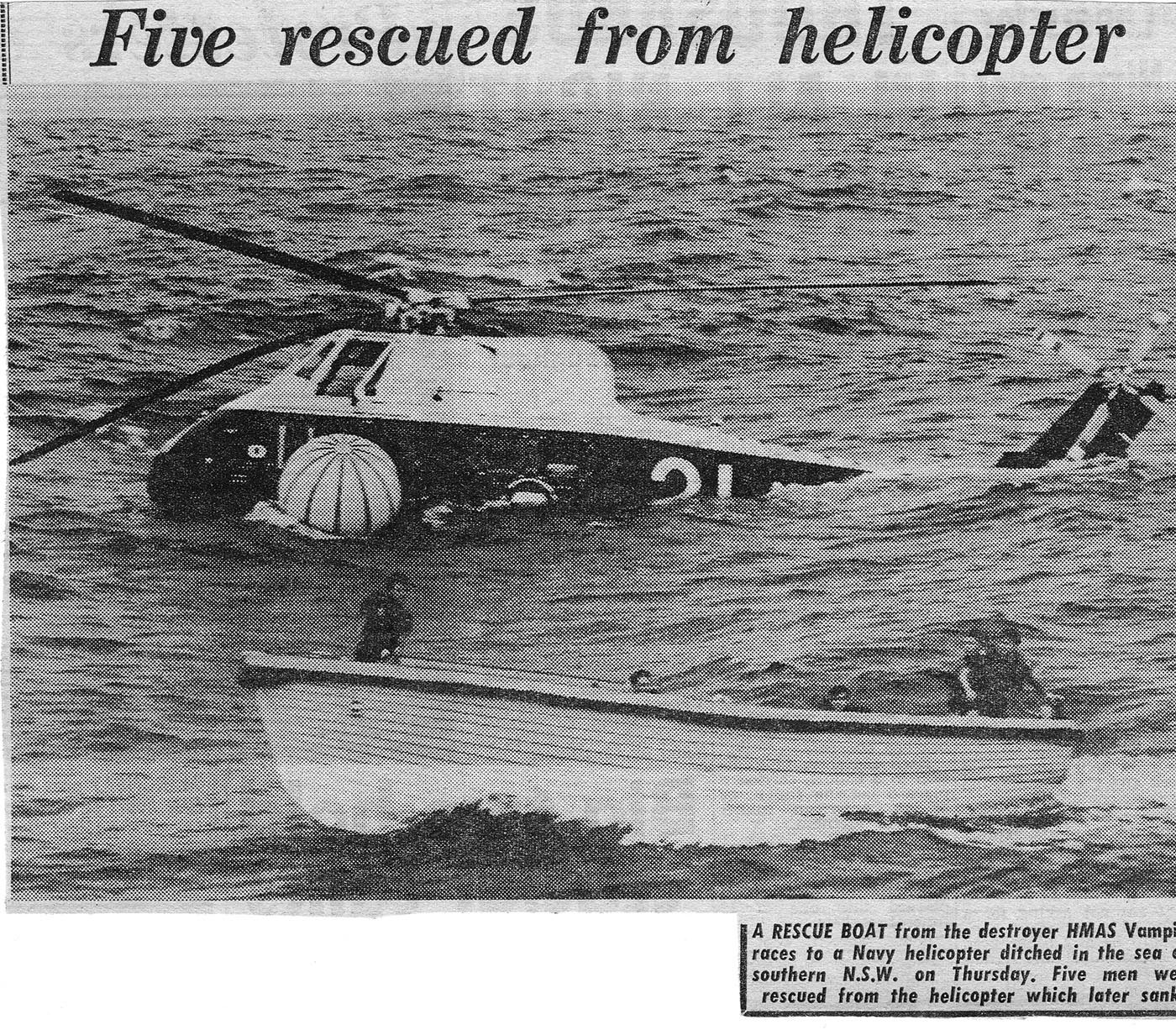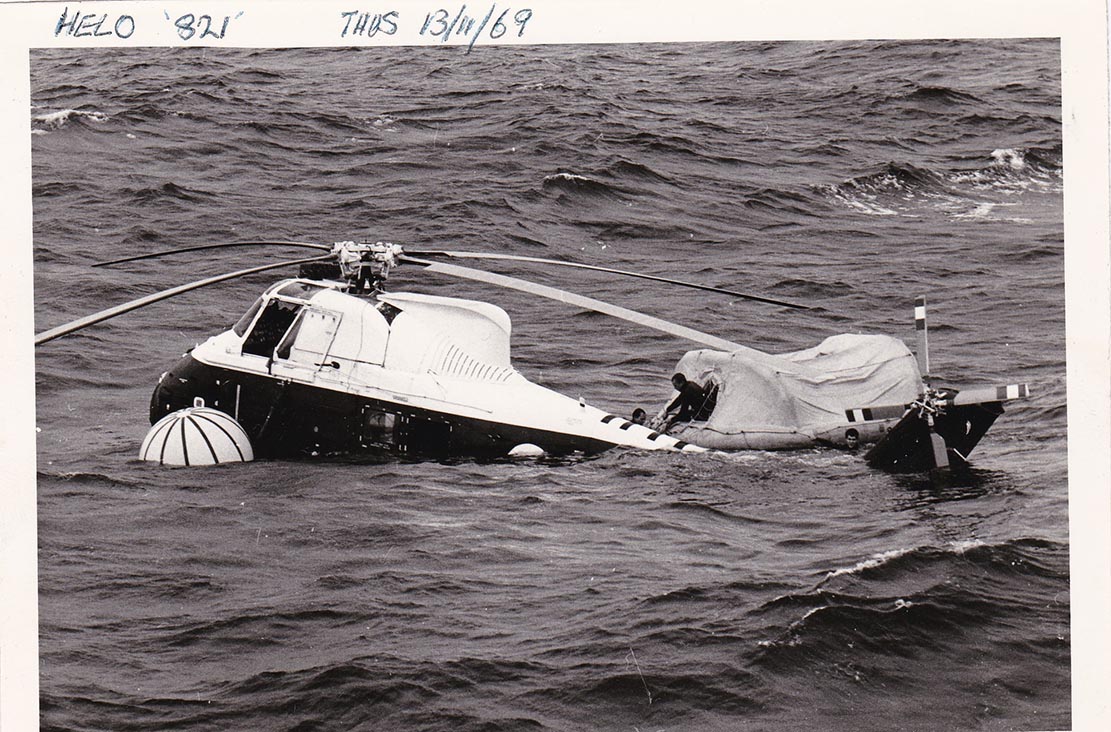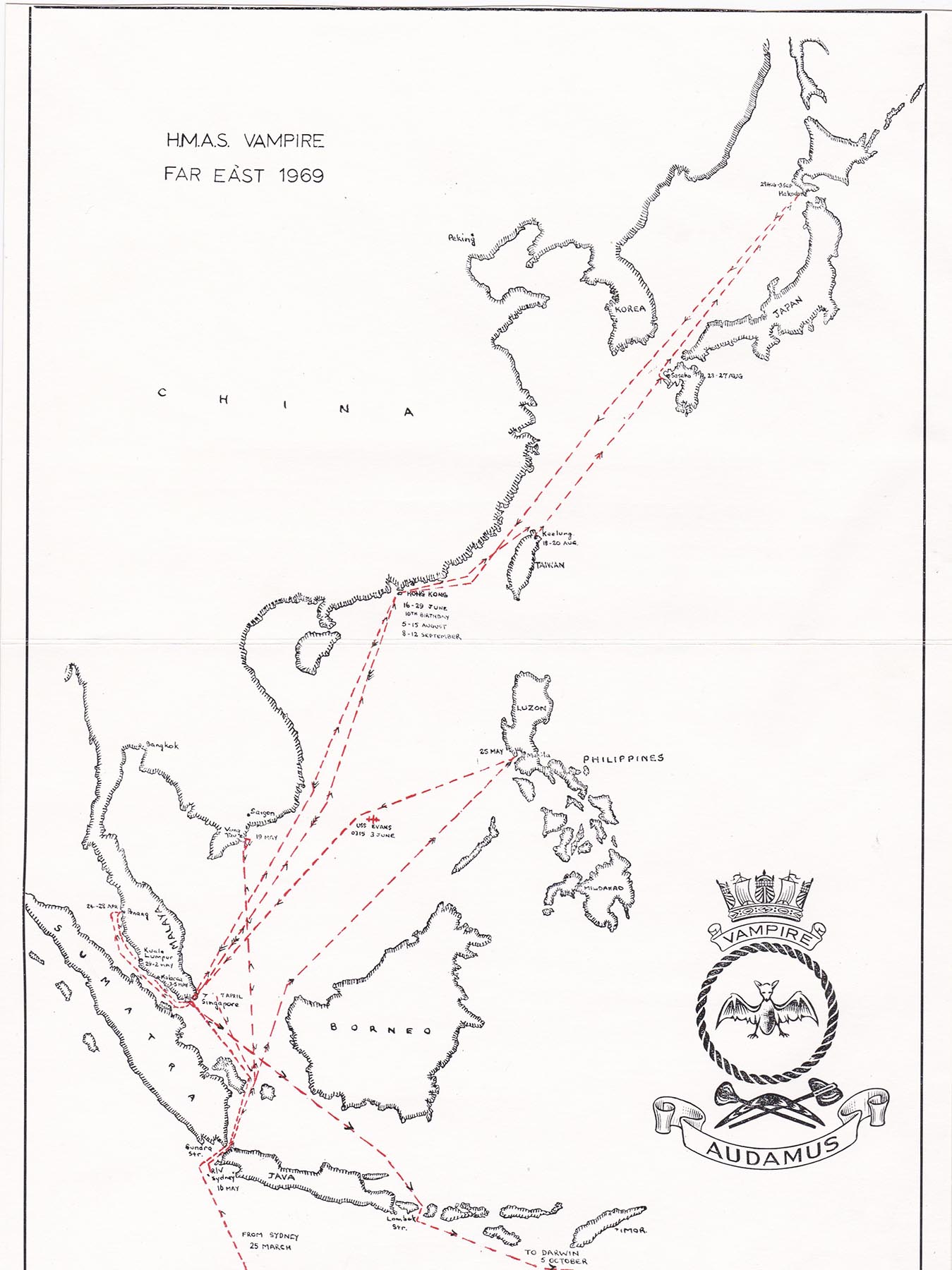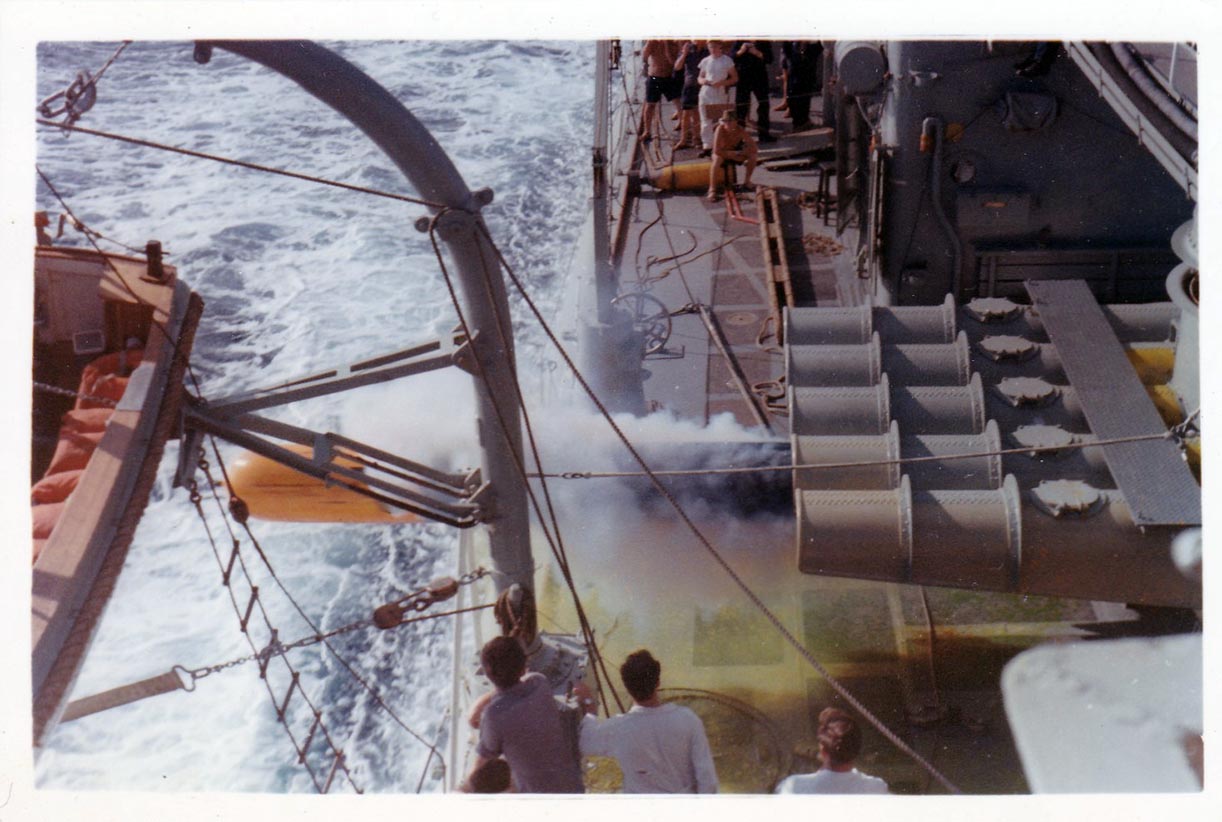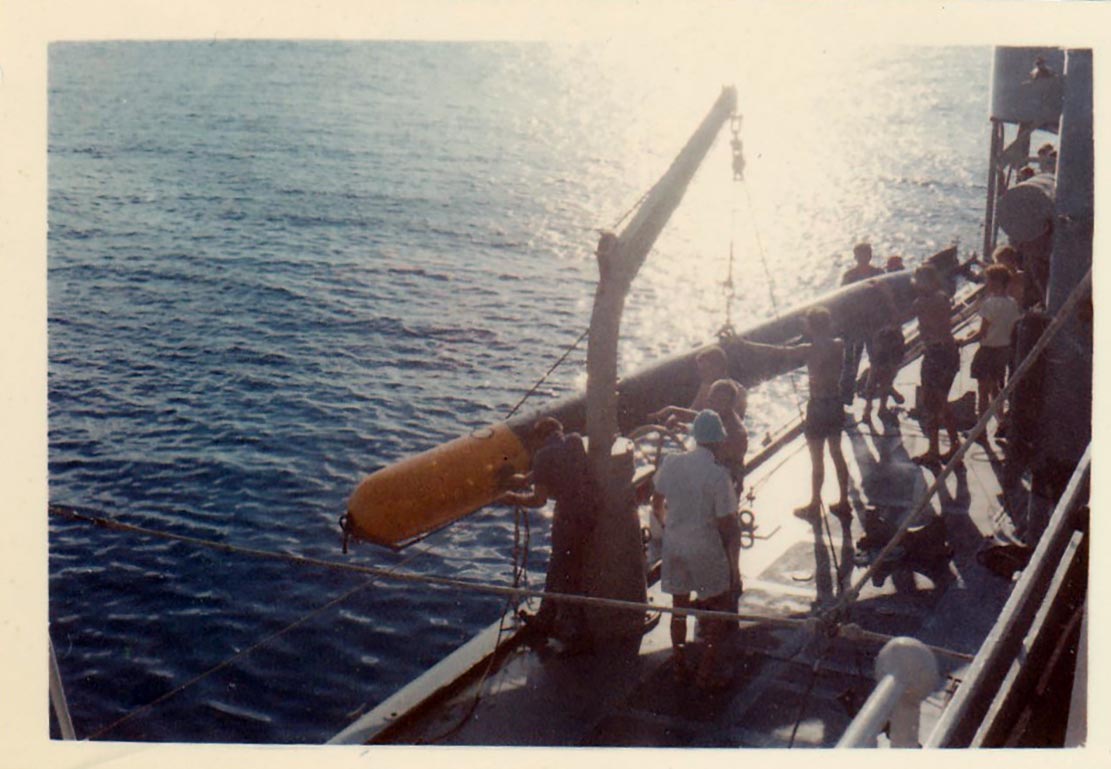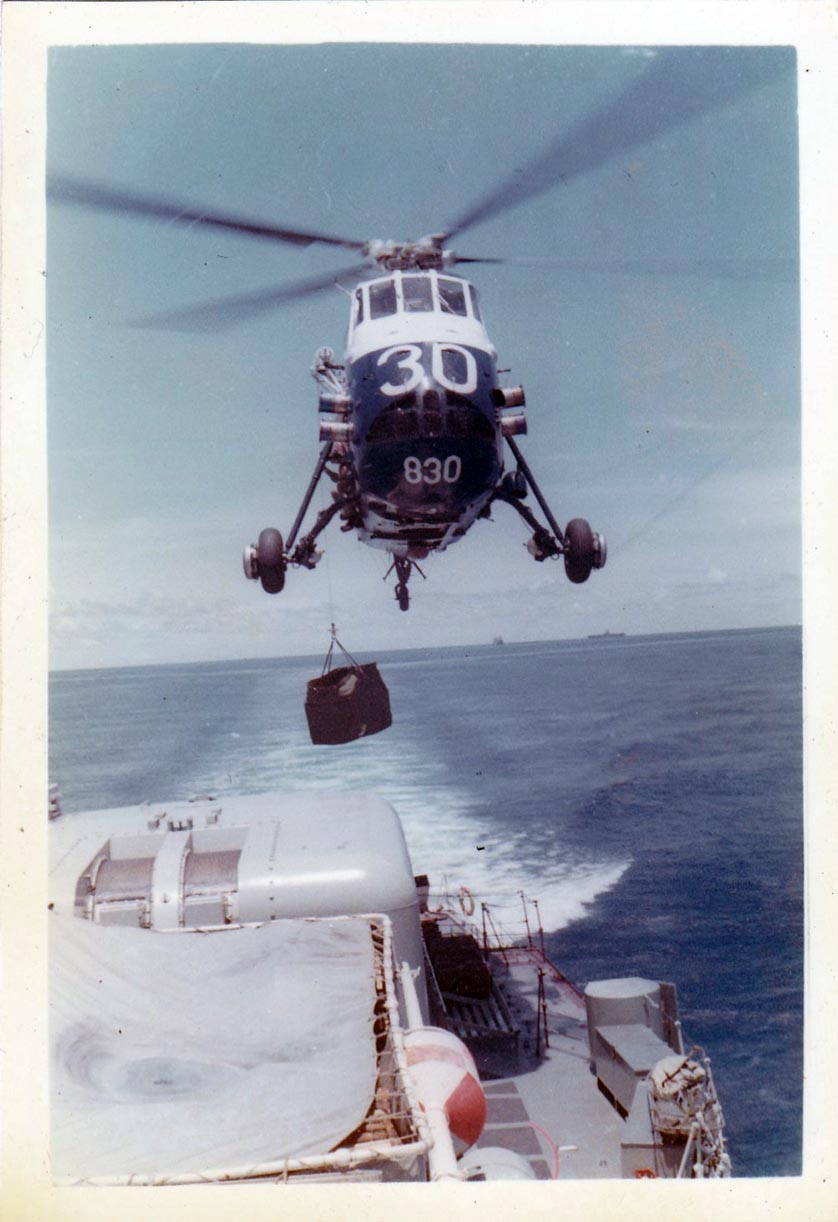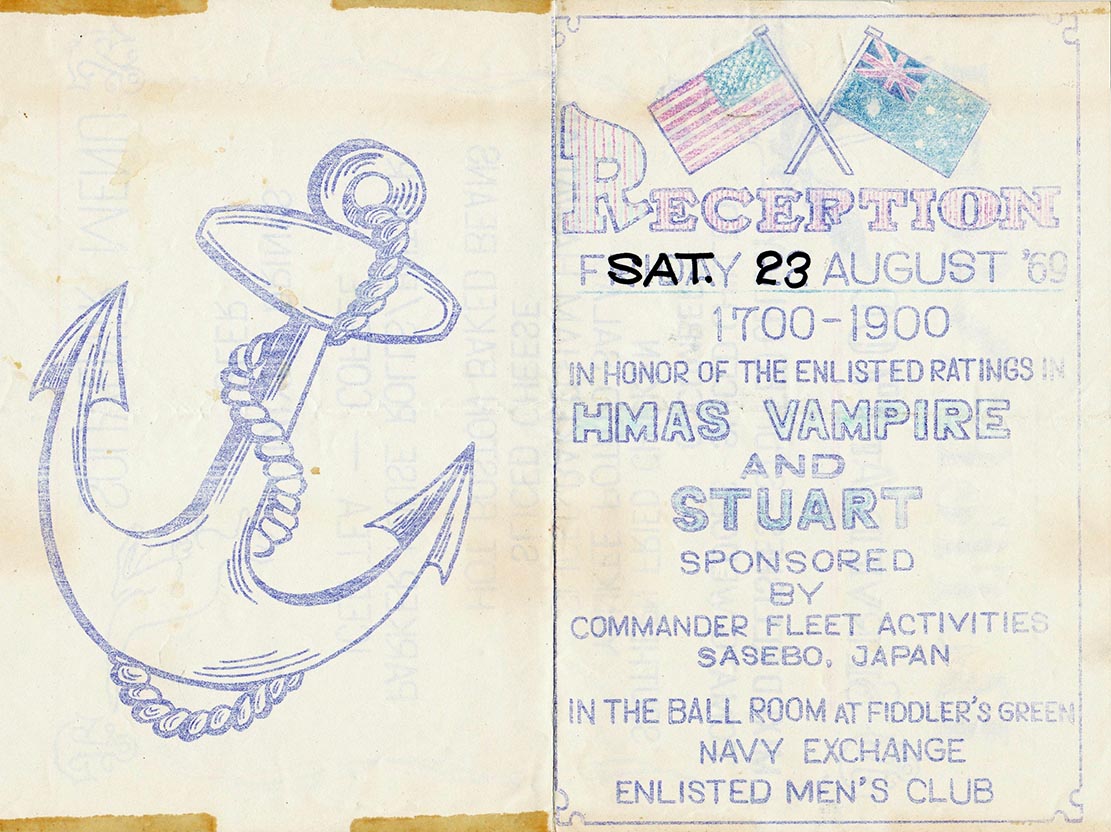 ---
1. POMTP Terry Baker & ABMTP Bill Firth – 'B' Engine Room
2. Ships company HMS Britannia tour
3. Sembawang Dockyard October 1975
4. Engineering department
5. Stokers SE Asia 1975
From Terry Baker
---
Two pictures I snapped in Portland Vic Harbour taken in the mid 1980s.
Lindsay Morrison
---
I only just visited Vampire for the first time at New Years a few weeks ago. A great day out with all too little time.
Repects for all those who served in the Navy.
Clifton Donnelly
Ex-RASigs
---
---
.

.

---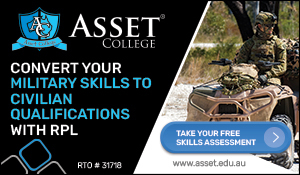 ...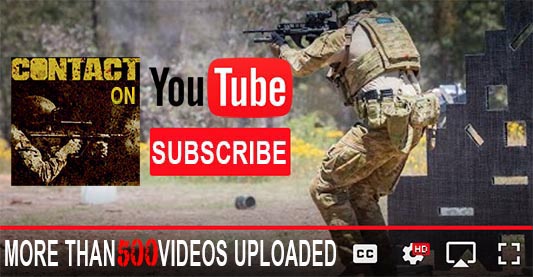 ---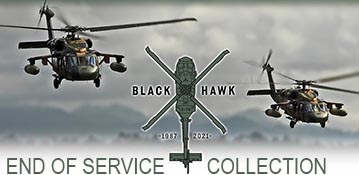 ...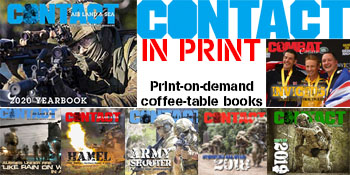 ---
.
.
1996 Total Views
4 Views Today