VALE – Senator and former Major General Jim Molan
Share the post "VALE – Senator and former Major General Jim Molan"

Senator and former Army Major General Andrew James 'Jim' Molan, AO, DSC, died of cancer yesterday at age 72
FILE PHOTO: NSW Senator and former Army Major General Jim Molan talks to an Australian Army pilot during a visit to Holsworthy Barracks, Sydney, 28 August 2020. Photo by Sergeant Sebastian Beurich.
Jim Molan joined the Army straight after school and graduated from the Royal Military College – Duntroon in 1971.
During his military career, Jim Molan rose to commanding officer of the 6th Battalion, Royal Australian Regiment, commander of the 1st Brigade, commander of the 1st Division and commander of the Australian Defence College.
Then Brigadier Jim Molan was Defence Attache in Jakarta in 1999 when the fate of East Timor came to crisis point between Indonesia and Australia, and was subsequently made an Officer of the Order of Australia for his service during this period.

In April 2004, he deployed for a year to Iraq and served as Deputy Chief of Staff for Operations for all forces, including US, in Iraq, after which he was awarded the Distinguished Service Cross, as well as the US Legion of Merit.
He retired from the Australian Army in 2008.
He was appointed by the Abbott Government as a special envoy for Operation Sovereign Borders and was subsequently credited as an architect of the coalition's controversial border-protection policies.
In 2016, Jim Molan unsuccessfully stood as a NSW Liberal Party candidate for the Senate at the federal election, but subsequently gained a seat in December 2017 during a parliamentary eligibility crisis.
He was not re-elected in the 2019 federal election, but was later selected to fill a casual vacancy.
Jim Molan announced in April 2021 he had been diagnosed with cancer and would take leave from the Senate to undergo testing and treatment.
Despite this, he was re-elected in his own right in 2022 for a six-year term.
He died on 16 January 2023, aged 72.
He was married to Anne, with three daughters and a son.
His family released a statement, saying, "With profound sadness we share that, following a sudden and rapid decline in health after Christmas, Jim died peacefully on January 16 in the arms of his family".
"He was many things – a soldier, a pilot, an author, a volunteer firefighter, and a Senator.
"Most of all, he was an adored husband, father, grandfather, and brother.
"Our loss is immeasurable, but we are comforted in our memories of a full life courageously lived, devoted to family and in service of the country he loved."
CONTACT contributor and 'Breaker Morant' champion James Unkles said…
"Like many Australians waking today to the news of Jim Molan's passing, I am in shock, challenged by a sense of sadness for a great loss.
"A gentleman, soldier, a proud and caring husband, father, grandfather, he was a man of immense intellect and determination to use his military career and qualities in the service of Australia as a Senator.
"Jim demonstrated excellence and fearless determination in analysing strategic challenges, disputing parochial national and international interests, in an age of significant threats to Australia's security, world peace and challenges to Australia's defence preparedness, and the role of ADF.
"Jim was an example of what it means to serve country and community. He was more than an Army man, more than a politician – he was a leader for good and an inspiration for Australia.
"My sadness in his passing is balanced by celebrating his achievements, service and an exemplary role model for others to follow.
"Rest in peace Jim."
.

.

---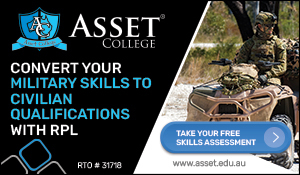 ...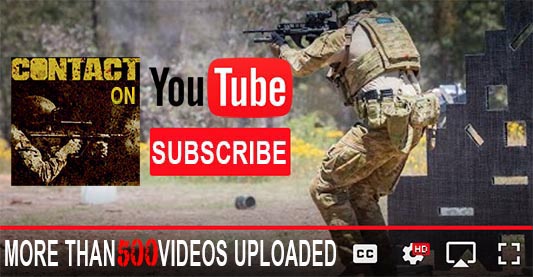 ---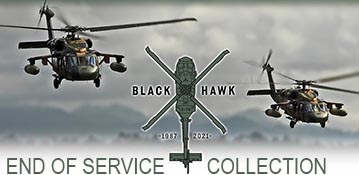 ...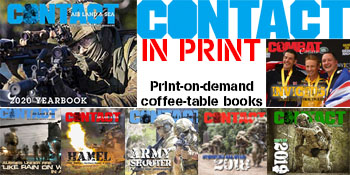 ---
.
.
Share the post "VALE – Senator and former Major General Jim Molan"
4764 Total Views
4 Views Today