Soldiers retrace diggers' footsteps

On the night he died in 1977, Jim Hunter called for his older brother Jack.
CAPTION: The Brothers in Arms memorial to Privates James and John Hunter near Ypres, Belgium. Story and photos by Corporal Jacob Joseph.
The Queensland boys joined the front line for the Battle of Polygon Wood in September 1917, but before the push began, Jack was sent over the top to retrieve a tin reflecting light in the sights of the gunners.
Jim saw his older brother — who enlisted to protect his younger sibling —tumble back into the Aussie trench after he was hit with shrapnel.
Jack was rushed to a dressing station, but it was the last time Jim saw his brother alive.

Years later, when the smoke had cleared, he returned to Polygon Wood in search of his brother, only to find Jack had no known grave.
His older brother's death and unknown whereabouts troubled Jim for the rest of his life.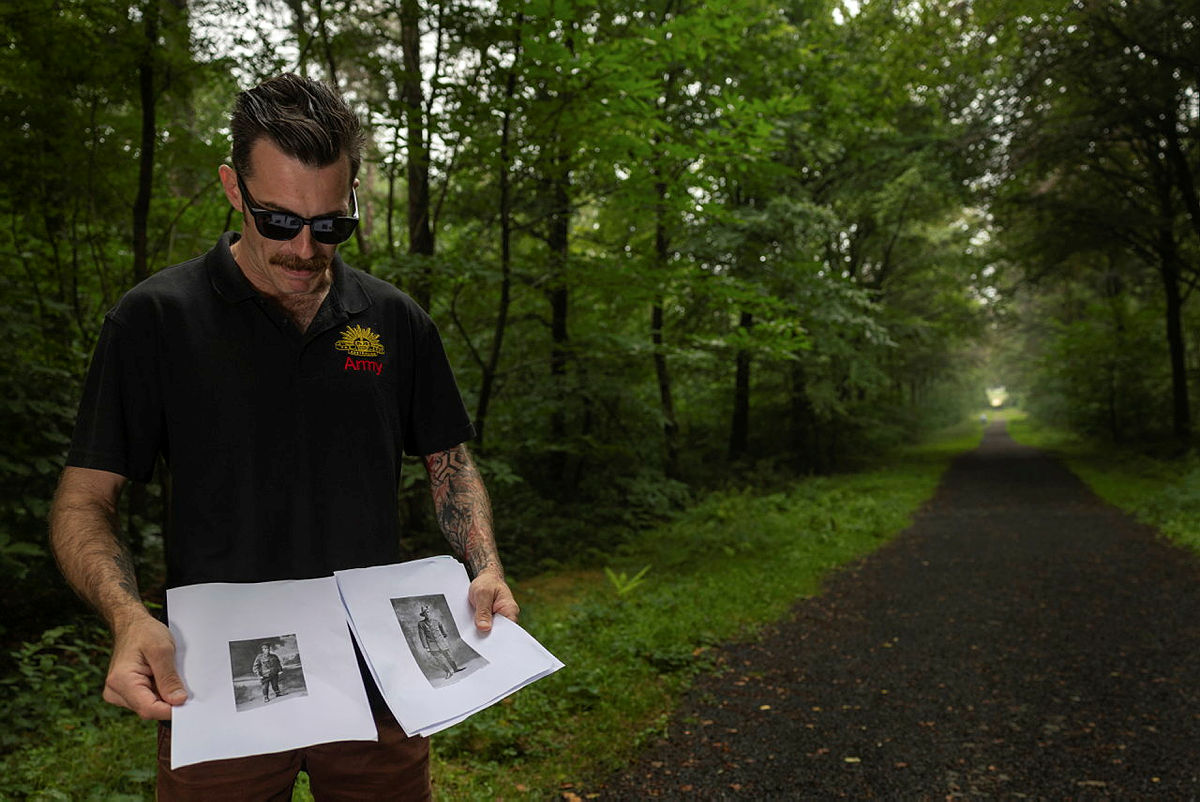 CAPTION: Jonathan Church Good Soldering Award recipient Corporal Dylan Curran gives a presentation about the Battle of Polygon Wood during a battlefield study tour of the Western Front, near Zillebeke, Belgium.
As Jonathan Church Good Soldiering Award recipient Corporal Dylan Curran, of the 6th Battalion, The Royal Australian Regiment (6RAR), led his fellow battlefield study group participants through the middle of the lush Belgian woodland, he asked them to close their eyes and imagine Private Jack Hunter's final day.
"I asked them to imagine the terrain and played a clip of machine gun fire so they could get in the mindset of what the boys would have seen and heard," the 6RAR quartermaster said.
"We walked the kilometres-long path along the Aussie 4th and 5th Divisions' axis of assault — it was further than I thought, and they did it under fire."
Like much of the Western Front, the now-verdant Polygon Wood bears little resemblance to the desolate and battle-scarred landscape of 1917.
At the end of the path is the Buttes New British Cemetery and 5th Australian Division Memorial, where 433 identified soldiers were laid to rest.
Among the headstones is Private Jack Hunter.
He was one of the five Australian soldiers whose remains were found in 2006, known as the Westhoek Five.
Jim believed Jack's body would turn up one day. Perhaps he took solace in that the night he called out for his older brother.
Jack's headstone reads, "at rest after being lost for 90 years".
Others beside him read, "his duty fearlessly done" or, simply, "forever remembered".
"Too many read, 'known only to God'," Corporal Curran said.
"We can walk the ground many, many times, but we'll never really know what they went through."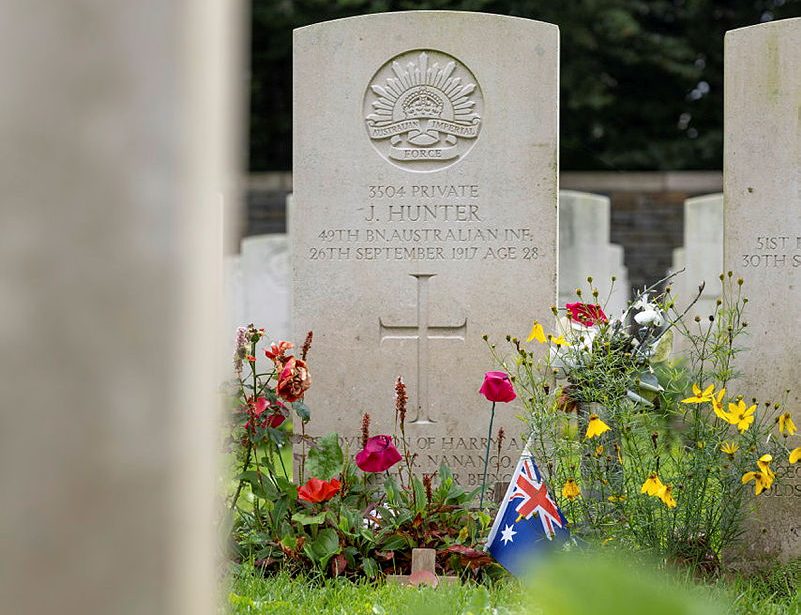 CAPTION: The headstone of Private John 'Jack' Hunter at Tyne Cot Memorial to the Missing near Ypres, Belgium.
.

.
.

.

---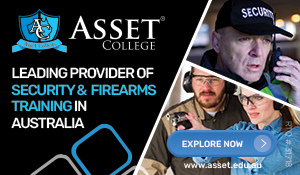 ...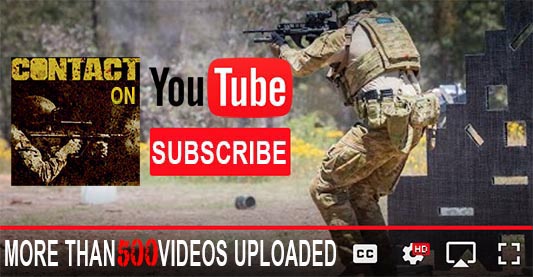 ---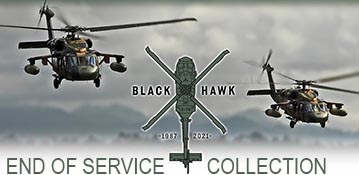 ...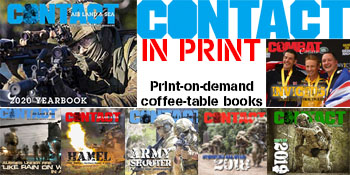 ---
.
.
1385 Total Views
2 Views Today