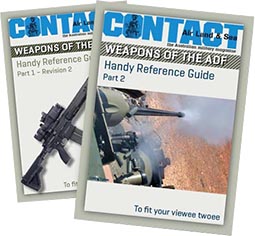 Subscribing to CONTACT is completely free and totally simple – and safe.
We'll send you a weekly newsletter and quarterly magazine – plus, if we see something that important or interesting, we might send an extra 'Newsflash' from time to time.
All we need is your email address, nothing more.
And, as soon as you sign up, you'll get access to our free and unique viewee-twoee-sized Weapons of the ADF.
.
.
.
44284 Total Views
6 Views Today