The 1968 Dodge Charger is an undisputed classic American muscle-car legend – and this most immaculate example could be yours!
Aussie veterans-charity fundraising company Classics for a Cause are raffling off this beauty – and raising funds for veteran charities.
This 1968 Charger sports a Dodge 440 cubic inch big-block V8 engine with 'bug catcher' on top of two four-barrel Holley carburettors.
With electronic ignition and auto gearbox, this smooth ride is finished off with 20 inch Foose wheels, silky new paint job and blacked-out windows hiding brand new interior trim.
Classics for a Cause reckon the '68 Charger is the most iconic muscle car of all time!
Muscular body-lines and hideaway headlights are some of the most recognisable features, made famous by films such as Bullitt – which included one of the greatest car chases of all time – and more recently the Fast and the Furious franchise.
With a cult following in the muscle-car world, this beauty from Classics for a Cause is a killer example ready to darken your garage.
Tickets for the '68 Charger are on sale now until 10 July – or until the limited numbers are all sold – with the prize to be drawn at 5pm on 18 July at 2/53 Douglas Street, Milton, Queensland 4064 (streamed live on social media).
.
.
Other Classics for a Cause classics currently available…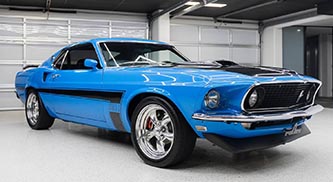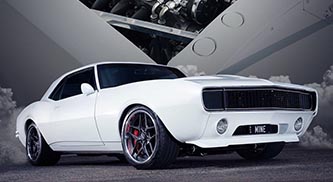 .
.
.
.
.
.
.
.
4578 Total Views
1 Views Today