TEMPORARILY CLOSED
DFSW means Direct Funding Supporters of our Work
.
HOW TO JOIN
Join the DFSW Club via Patreon, a platform designed to help fans like you support 'creatives' like me.

Patreon is kind of like an ongoing 'kick-starter' for creators. In return, CONTACT offers rewards to our very valuable DFSW Club members – from a simple thank you to public acknowledgement below and in CONTACT magazine – or a CONTACT pen to a CONTACT coffee-table yearbook.
Membership of the DFSW Club is only available via Patreon – except for advertisers who pay by PayPal, and get 10% discount in the process (see here for details)
.
The following people are proud members of the…
CONTACT DFSW Club:
VVIP members:
David Tatler of Ermington, NSW, joined us on 19 November 2017 as a very high-ranking member. Incredibly, however, David is not an advertiser and not looking for advertiser rewards.
"I'm doing this as an interested citizen. Both my brothers were Nasho's (John, my eldest brother, did Vietnam) and my dad served in the Royal Navy during WW2. Keep up the great work."
Thank you David – you are truly an officer and a gentlemen.
.
Raymond Yeow of Sydney, NSW, was a 'CONTACT Corporal' for six months before promoting himself to the heavy-hitter ranks on 10 September 2018. And again, this is an individual – a CONTACT fan – who wants nothing more than to support CONTACT.
Raymond, this level of support is, in equal measures, gobsmacking in its generosity and encouraging in the extreme. Thank you sir.
.
Aaron Bonnett of Waroona, WA, was our first US$20 man, enlisting on 1 March 2018, upgrading to this top tier on 16 February 2019.
Aaron, you're a superstar – supporting us for months at the VIP level, then upgrading yourself to the VVIP tier because the expensive Yearbook you bought from our shop was so good. I'm gobsmacked and very very grateful.
Aaron also invented the hashtag #DFSWVIP – which I like and Aaron is 😉
VIP Members 
George Hulse of St Lucia, Queensland, jumped in to this support bracket on 3 October 2018. George served in several countries overseas during a 20-year career in the Corps of Royal Australian Engineers – and we are honoured to welcome him into our little club.
Warren Stickens of Wentworthville, NSW, joined us on 1 January 2019. Happy New Year Warren, and thank you for your very generous support.
.
Mark James of Leongatha, Victoria, has held several different DFSW Club 'ranks' since September 2018. I really appreciate your continuing support Mark.
Peter Leed of Wy Yung, Victoria, was the first member in at this level, and so very very welcome aboard. Peter joined us on 6 May 2018. Thank you Peter.
Eric Taylor of Craigmore, SA, enlisted at this level on 30 June 2019. An honour to have you here Eric.
.
Owen Glover, re-joined on 5 January 2019, after buying a full-year subscription to the print magazine that didn't happen. Wow! Thanks a million Owen.
Len Thompson, joined us on 23 September 2018. Thank you Len.
Mike Gillen of Seaford Meadows, South Australia, joins us on 1 September 2018. Welcome Mike.
Joshua Elmer of Cranbourne, Victoria, joined us on 7 May 2018. Welcome Joshua.
Noel Wright of Helensvale, Queensland, joined us on 9 April 2018. Welcome to the club, Noel.
Me. Brian Hartigan, CONTACT Editor, signed up to test the system and make sure it runs smoothly, from a patron's viewpoint.
Rod Charman of Mildura, Victoria, joined us on 7 December 2017. Welcome to the club, Rod.
Dennis Mitchell of Greenleigh, NSW, began supporting us on 2 December 2017. Welcome to the club, Dennis.
Mike Ryan of Hawthorn East, Victoria, was a 'CONTACT Corporal' for 10 months, then stepped up to this level on 23 August 2018. Thank you Mike.
David Read, of Regents Park, Queensland, is a huge supporter of CONTACT, not just a long-term Patron, but frequently has sound advice to offer – and is the one who suggested Patreon to me, way back in February 2016. Thank you David.
.
There are 12 other DFSW Club members, whose support is also very, very welcome.
.
.
.
ADVERTISERS – GET 10% OFF ADVERTISING
It's very simple – book any advertising in CONTACT magazine, in our newsletter or on this web site and, instead of paying by invoice, pay by PayPal (in advance or monthly). That's it – simply change your payment arrangements and save 10% off all listed advertising prices.
But wait – there's more…
You also get a free hyperlinked-logo listing on this page and on the "DFSW Club" page in CONTACT magazine!
Contact Brian Hartigan on 0408 496 664 or email advertising@militarycontact.com to discuss options and arrange payments.
.
.
.
.

.
.

.

---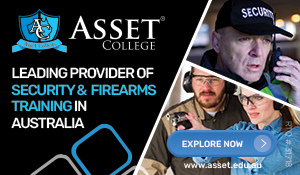 ...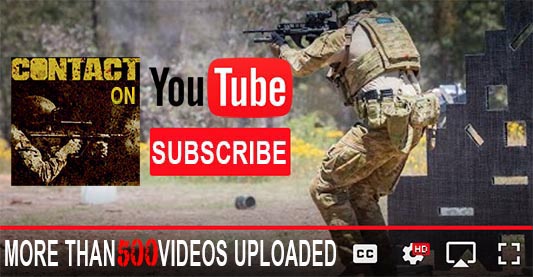 ---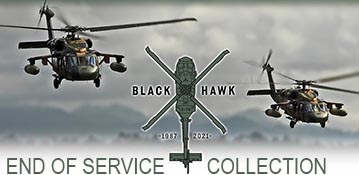 ...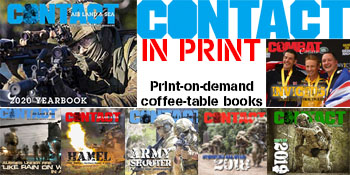 ---
.
.
18914 Total Views
1 Views Today