Aviator reconnects with his roots

Flight Lieutenant Burentogtokh Altantsetseg spent half of his early childhood growing up in the busy city of Ulaanbaatar and the other half with his extended nomadic family.
CAPTION: From left, RAAF engineer Warrant Officer Andrew Warmington, Mongolian Armed Forces Lieutenant Tsendendamba and RAAF engineer and interpreter Flight Lieutenant Burentogtokh Altantsetseg at the Tsenser community hospital in Arkhangai State, Central Mongolia. Story by Flight Lieutenant Rachael Blake. Photos by Flight Lieutenant Burentogtokh Altantsetseg.
"I came to Australia when I was 10 years old and got into university with a motivation to become an aerospace engineer," Flight Lieutenant Altantsetseg said.
"I later joined the Air Force to pay a debt to the nation and I stayed to protect the Australian way of life.
"I have found it very meaningful to be able to give back by assisting this team to integrate more easily with each other and navigate any unique cultural sensitivities."

Flight Lieutenant Altantsetseg kept up his Mongolian language skills by speaking it at home with his mother and sister while he went to high school and university in Brisbane.
Mongolian Australians are affectionately known as 'Mozzies' and Flight Lieutenant Altantsetseg quickly applied his native language and people skills to his role of interpreter.
His work began from the first moment of landing, as English is not a commonly spoken language in Mongolia.
But his easy-to-understand daily translations enabled the teams to communicate effectively with transport drivers and Mongolian Armed Forces personnel, and even helped the troops order their food.
Flight Lieutenant Altantsetseg was identified early on by US personnel as an integral part to early-construction planning by aiding the transfer of initial repair concepts to see if they fitted into the vision for the community.
Any small adjustments the locals suggested to the planning were efficiently re-explained to the teams.
RAAF detachment commander on the ground, Warrant Officer Andrew Warmington, praised Flight Lieutenant Altantsetseg's agility on the job.
"Buren's ability to talk with the hospital administration and build rapport with the hospital staff made the locals far more comfortable and accepting of our work and promoted far better trust between all parties," Warrant Officer Warmington said.
"There were a lot of hand signals and broken English, with interesting mimes being acted out at times on the construction site, and Buren was always able to intervene when those techniques didn't work."
The RAAF contingent's connections with the Mongolian people paved the way for an outstanding outcome and Flight Lieutenant Altantsetseg's presence was critical to mission success.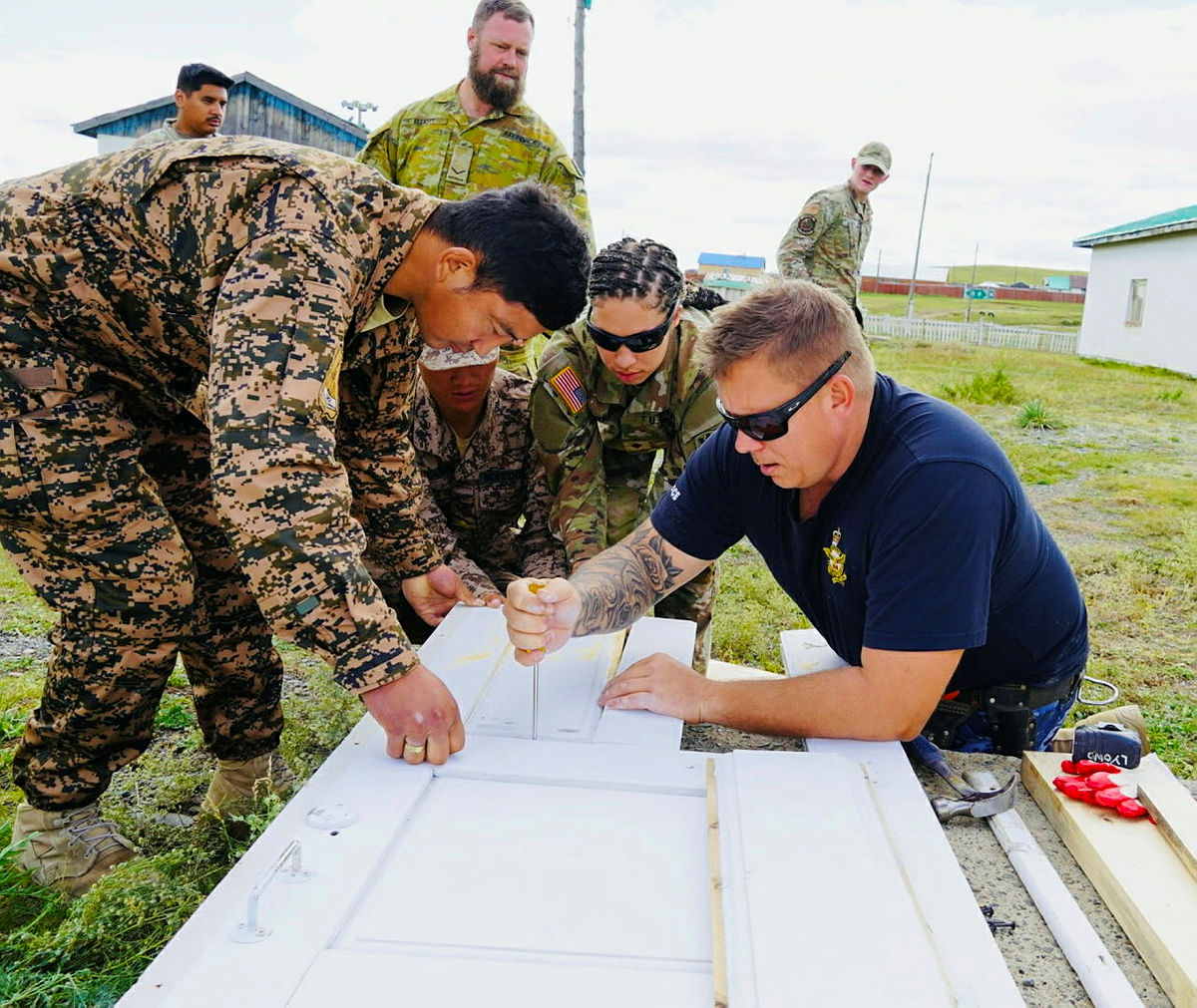 CAPTION: RAAF carpenter Leading Aircraftman Paul Lyons-Ormonde, right, repairs a broken door at the Tsenser community hospital in Arkhangai State, Central Mongolia, with a member of the Mongolian Armed Forces, left, US Army Specialist Sage Morrison, centre, and Leading Aircraftsman Joel Elliott, rear, during Exercise Pacific Angel in Mongolia. 
Equally important was the task of building sincere friendships, sharing trade secrets and working techniques.
By learning about the differences in each other's safety standards, the teams overcame any difficulties.
Flight Lieutenant Altantsetseg said this humanitarian assistance experience was the highlight of his Air Force career.
Even before deploying, he knew this mission would be personal for everyone involved.
"In Australia, we sometimes lose appreciation for the simple things, like clean, running water and high quality healthcare systems, which we have access to every day," Flight Lieutenant Altantsetseg said.
"In Mongolia, living in these austere environments means the people learn to be completely self-reliant with very little.
"This opportunity made us all appreciate the importance of the human element underpinning strategic partnerships even more.
"By empowering communities through teamwork and support, we are making a difference."
.

.
.

.

---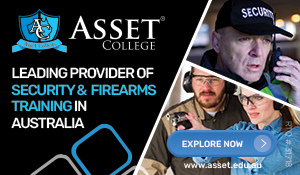 ...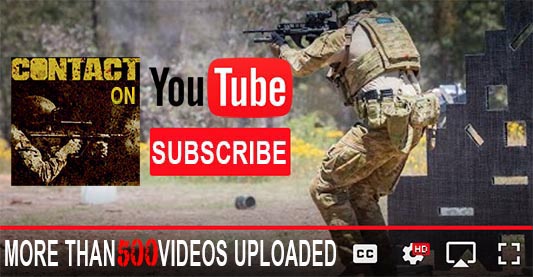 ---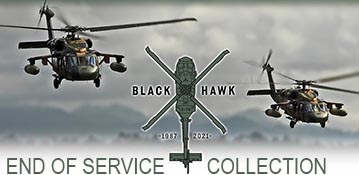 ...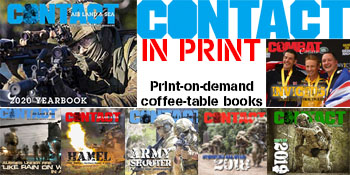 ---
.
.
597 Total Views
8 Views Today