Cyclists' epic ride for cancer research

Before starting the Round for Life 2022 fundraising bike ride traversing three states and the ACT, Warrant Officer Class One (WO1) Chris Pleszkun didn't regard himself as a cyclist.
CAPTION: Warrant Officer Class Two Ken Leggett, front right, leads the Round for Life 2022 peloton for the final stage into Simpson Barracks. Story by Captain Evita Ryan. Photo by Private Michael Currie.
Eighteen days, two minor crashes and about 2300km later, the Electronic Warfare Manager and Round for Life 2022 organiser still doesn't think of himself as a cyclist, but he's super proud of what the 14 cyclists and six support crew members achieved as they rode to raise funds for brain cancer research.
The 14 cyclists from 7th Signal Regiment and the Defence Force School of Signals Electronic Warfare Wing at Borneo Barracks left Toowoomba on September 3.
They headed south, peddling about 100km each day, stopping overnight at regional communities along the route.

"We visited so many great communities along the way and met a lot of people, including people who had been impacted by brain cancer," WO1 Pleszkun said.
"People would hear about what we were doing and come up to us to tell us their personal experiences with brain cancer.
"It really brought home how many people have been affected by brain cancer and it made the trip all the more worthwhile."
The cyclists raised almost $60,000 for the Cure for Brain Cancer Foundation before arriving at their final destination at Simpson Barracks in Victoria on September 22 to a crowd of family, friends and supporters.
Leading the peloton in to the barracks was the cyclist who inspired Round for Life 22, WO2 Ken Leggett.
"I was so overwhelmed at seeing the boys and thinking about how they rode all that way to Melbourne," WO2 Leggett said.
"It felt good that I could join them near the end and lead the peloton to the finish.
"I would have done that ride no matter what; no matter how I felt, I would have made that happen."
In 2010, after WO2 Leggett had recovered from his first bout of cancer, he organised Round for Life 2010 with fellow Electronic Warfare Manager WO2 Andrew Gillies, and the pair rode with a team of cyclists from Borneo Barracks to Canberra to raise funds for cancer treatment.
In 2019, WO2 Leggett was diagnosed with a second bout of cancer, this time in his brain, and in early 2022, WO1 Pleszkun and WO2 Gillies decided to organise Round for Life 2022 to fundraise for brain cancer research in honour of their mate.
"The first few days of the trip were pretty hard on everyone as we realised how far we had to ride, but morale got higher as we got closer to Kenny in Melbourne," WO1 Pleszkun said.
"It was great having Kenny join us for the last few kilometres of the trip and for everyone to be able to get together with him at the end."
Despite falling short of their $100,000 fundraising goal, WO1 Pleszkun said their fundraising efforts hadn't gone unnoticed by WO2 Leggett.
"It's amazing that all the guys and girls were able to raise so much money to help brain cancer research," he said.
"I don't know all of the people who donated but I want to thank everyone who supported the ride. $60,000 is a lot of money."
Now back at Borneo Barracks at Cabarlah in Queensland, the cyclists and their support crew are focused on settling back into their everyday lives.
As for WO1 Pleszkun, he's not sure when he'll be back on a bike.
"I bought a new bike for the trip but it sustained damage in the crashes and I'm not sure if it's recoverable," WO1 Pleszkun said.
"I went through four wheels on the trip and limped into Simpson Barracks at the back of the peloton with, in addition to a flat tyre, a buckled back wheel that had three spokes missing from where the chain went through it.
"I think that proves I'm not a cyclist."
To donate to the Cure for Brain Cancer Foundation via the Round for Life 22 fundraising account visit https://curebraincancer.grassrootz.com/round-for-life-2022
.

.

---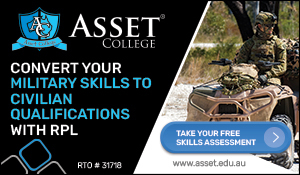 ...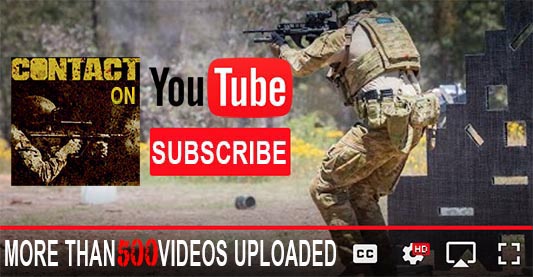 ---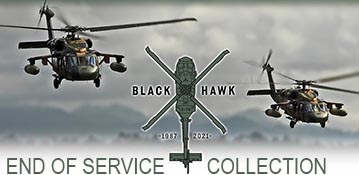 ...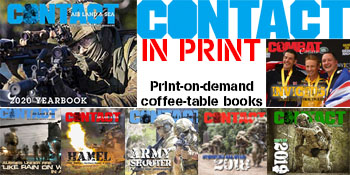 ---
.
.
840 Total Views
16 Views Today