Australia's Black Hawk purchase approved by US
Share the post "Australia's Black Hawk purchase approved by US"

The US State Department has made a determination approving a possible Foreign Military Sale to the Government of Australia of UH-60M Black Hawk Helicopters and related equipment for an estimated cost of US$1.95 billion.
FILE PHOTO: Two now-retired Black Hawk helicopters from 6th Aviation Regiment fly over Sydney Harbour to celebrate 50 years of the Australian Army Aviation Corps. Photo by Photo by Flight Sergeant Glen McCarthy.
A US State Department statement said the proposed sale would replace Australia's current multi-role helicopter fleet with a more reliable and proven system that will allow Australia to maintain the appropriate level of readiness to conduct combined operations.
"The UH-60M Black Hawk helicopter will improve the Australian Army's ability to deploy combat power to share Australia's strategic environment, deter actions against its interests, and, when required, respond with credible force," the statement said.
"Australia will have no difficulty absorbing this equipment into its armed forces.

"The proposed sale of this equipment and support will not alter the basic military balance in the region."
The principal contractor for this sale will be Lockheed Martin, Bethesda, Maryland.
This purchase of Black Hawk helicopters was announced by the Morrison Government in December last year.
The new Black Hawks will replace the in-service MRH-90 Taipans, which will be retired about 10 years ahead of schedule.
The Government of Australia has requested to buy forty (40) UH-60M Black Hawk helicopters; eighty-eight(88) T700-GE 701D engines (80 installed, 8 spares); forty-four (44) AN/AAR-57 Counter Missile Warning Systems (CMWS) (40 installed, 4 spares); and ninety-six (96) H-764U Embedded Global Position Systems with Inertial Navigation (EGI) and Country Unique SAASM (or future replacement) (80 installed, 16 spares). Also included are AN/ARC-231 RT-1808A (or future replacement) VHF/UHF/LOS SATCOM radios; APR-39C(V)1/4 Radar Warning Receivers; AVR-2B Laser Detecting Sets; APX-123A Identification Friend or Foe Transponder; ARC-220 High Frequency (HF) radio with KY-100M; VRC-100 Ground Stations; AN/PYQ-10 Simple Key Loader (SKL); KIV-77 Common Identification Friend or Foe (IFF) Applique Crypto Computers; KY-100M COMSEC Encryption devices; AN/ARN-147(V) Very High Frequency Omni-Directional Range(VOR)/Instrument Landing System (ILS) receiver radio; AN/ARN-149(V) Low Frequency (LF)/Automatic Direction Finder (ADF) radio receiver; AN/ARN-153 Tactical Air Navigation System (TACAN) receiver transmitter; AN/APN-209 radar altimeter; AN/ARC-210 radios; EBC-406HM Emergency Locator Transmitter (ELT); Encrypted Aircraft Wireless Intercommunications Systems (EAWIS); Improved Heads Up Display (IHUD); Signal Data Converters for IHUD; Blue Force Trackers (BFT-2); Improved Data Modems (IDM); Color Weather Radars; MX-10D EO/IR with Laser Designator; EO/IR Cabin Monitoring Systems; EO/IR Digital Video Recorder; AN/ARC-201D RT-1478D; Engine Inlet Barrier Filters (EIBF); Ballistic Armor Protection Systems (BAPS); Internal Auxiliary Fuel Tank Systems (IAFTS); Fast Rope Insertion Extraction System (FRIES); External Rescue Hoist (ERH); Rescue Hoist Equipment Sets; Dual Patient Litter System (DPLS) Sets; Martin Baker Palletized Crew Chief/Gunner Seats with crashworthy floor structural modifications; External Stores Support System (ESSS); Integrated Tow Plates Production Assets; Universal Software Loading Kits; 60kVA Generator Kits; Instrument Panel sets; External Gun Mount Systems; Black Hawk Aircrew Trainer (BAT); Black Hawk Maintenance Trainer (BHMT-M); Black Hawk Avionics Trainer; Maintenance Blended Reconfigurable Avionics Trainer (MBRAT); training devices; helmets; transportation; organizational equipment; spare and repair parts; support equipment; tools and test equipment; technical data and publications; personnel training and training equipment; U.S. government and contractor engineering, technical, and logistics support services; and other related elements of logistics support. The estimated total cost is $1.95 billion.
The MRH-90 fleet has been on the government's projects of concern list for nearly 10 years, and is not airworthy enough to perform all required roles – or even training flights, as evidenced by 5th Aviation Regiment leasing civilian helicopters to bolster their training needs.
Replacement of the MRH-90 came hot on the heals of news that 29 AH-64E Apaches are being purchased to replace our current fleet of 22 ARH Tiger, also manufactured by Eurocopter.
.

.

---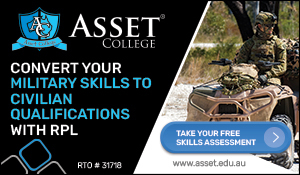 ...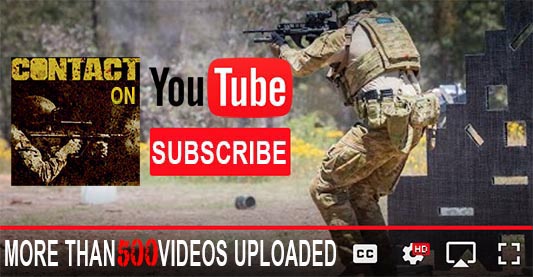 ---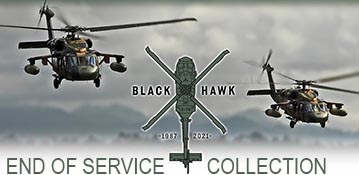 ...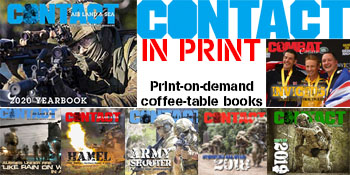 ---
.
.
Share the post "Australia's Black Hawk purchase approved by US"
4456 Total Views
2 Views Today