MRF-D 22s aviation support established in Darwin
Share the post "MRF-D 22s aviation support established in Darwin"

The Marine Rotational Force-Darwin (MRF-D) Aviation Combat Element (ACE) has arrived in Darwin.
CAPTION: US Marine Corps MV-22 Osprey from Marine Medium Tiltrotor Squadron (VMM) 268 reinforced Air Combat Element of the Marine Rotational Force-Darwin 22 are staged for Department of Agriculture, Water and the Environment inspection at Darwin Port, NT after delivery by sea. US Marine Corps photo by Corporal Cameron Hermanet.
The aircraft are critical to accomplishing Marine Air Ground Task Force (MAGTF) missions and tasks in 2022.
As one of the major subordinate elements of the MAGTF, the ACE offers much more than just aircraft in the skies.
Led by Marine Medium Tiltrotor Squadron 268 (VMM-268), and joined by detachments from Marine Air Control Group 38 (MACG), Marine Wing Support Squadron 174 (MWSS), and Marine Aviation Logistics Squadron 24 (MALS), the MRF-D 2022 ACE provides mobility, response, and awareness to the MAGTF.

Lieutenant Colonel Vanessa Clark, the commanding officer for the ACE, said the Red Dragons were excited to join 5th Marines as part of the MRF-D 2022 rotation.
"Honoured to be working hand in hand with the ADF, the importance of the United States-Australia team cannot be overstated.
"We look forward to maximizing every bilateral training opportunity with the ADF to strengthen our relationships and further interoperability initiatives."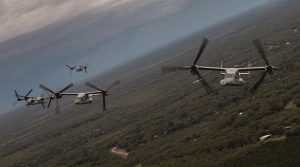 VMM-268 is a Hawaii-based Osprey squadron that originally activated as HMM-268, a CH-46 unit in 1979.
Since activation, VMM-268 supported operations during the Gulf War, the Global War on Terror, Operation IRAQI FREEDOM, and Operation INHERENT RESOLVE, along with other major events and exercises.
VMM-268 transitioned to the MV-22 in 2015 and supported MRF-D in 2018.
MRF-D 2022's ACE is capable of long range tactical insert of personnel and cargo, personnel recovery, casualty evacuation, and humanitarian relief.
Compared with traditional rotary-wing platforms, the MV-22 extends the operational reach of the MAGTF which will be showcased during the exercises of this year's rotation.
With the additional support from MACG, MWSS, and MALS, the ACE can support assault support transport, aviation command and control (C2), tactical datalink communications, short-range air defense, airfield services, and aviation ground support.
Major Geoffrey Melvin, the MACG detachment commander, said the addition of robust C2 capabilities of MACG-38 to this year's ACE enabled MRF-D's contribution to the combined/joint common operational picture.
"Working closely with 5th Marines during STEEL KNIGHT allowed us to demonstrate our versatility and understand the difficulties inherent in supporting combined/joint maritime and airspace coordination," Major Melvin said.
.

.
.

.

---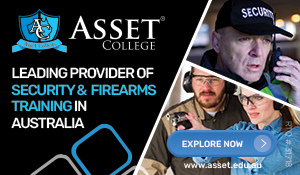 ...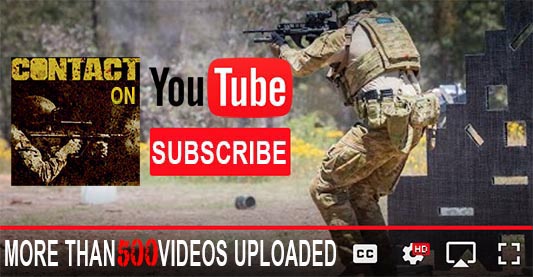 ---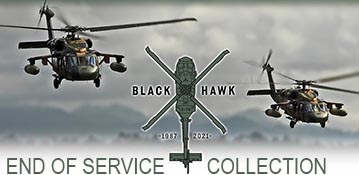 ...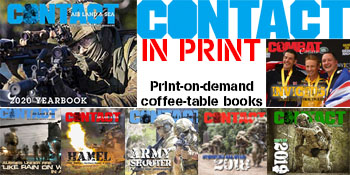 ---
.
.
Share the post "MRF-D 22s aviation support established in Darwin"
5136 Total Views
4 Views Today