Proud Warriors steer youth down different path
Share the post "Proud Warriors steer youth down different path"

For almost five years, 17-year-old Neville (not his real name) had been caught in the wrong crowd.
CAPTION: Soldiers from the 2nd Battalion, Royal Australian Regiment, prepare to take participants of the Proud Warrior Youth Engagement Program for a ride in the Zodiac MK2 inflatable boat at Pallarenda Beach, Queensland, in September. Story by Captain Lily Charles. Photo by Corporal Brandon Grey.
Wanting to fit in, Neville made choices that left him homeless, out of school and hurtling down the wrong path.
Earlier this year, he made the decision to change his life and became involved in the Proud Warrior youth program, which is led by the Townsville-based 2nd Cavalry Regiment.
The participants, aged 14-19, take part in military-style activities that promote physical and mental health and wellbeing, develop teamwork and social skills, and develop a healthy relationship with authority.

Army personnel provide mentoring and guidance to help participants make value-based decisions.
"I was on probation when I heard about the Proud Warrior program," Neville said.
"I came out here and, on my first day, I met Lieutenant Kupu and Trooper Shipley and it just went from there, getting to know people and talking.
"One thing led to another and here I am today – I've finished Grade 10, I'm working, getting some job experience.
"It's been a pretty good opportunity I've had."
Neville is just one example of the Proud Warrior program's success.
From its beginnings as a trial in September last year with 13 participants, an average of more than 50 young people attend the fortnightly sessions, with a 75 per cent repeat attendance rate.
Many of the original participants still attend regularly.
Some of the Proud Warriors were recently given personalised boomerangs created by Elder Uncle Russell Butler as a reward for attending 15 sessions.
Each boomerang is emblazoned with 'Proud Warrior', the participant's name and the Rising Sun badge.
Proud Warrior Officer in Command Major Matt Daniell said the commitment from those participants was proof of the strength of the bonds built between the youth and the soldier mentors.
"Fifteen sessions is a huge commitment for any young adult, let alone these kids who come from really rough backgrounds and have really unpredictable lifestyles," Major Daniell said.
"It's a testament to the mentors and the relationships the mentors have built that the participants feel safe here.
"They like the mentors and they learn from them. They enjoy that interaction with our soldiers."
Over the course of this year, the mentors have put participants through a variety of activities, including a beach session with the 2nd Battalion, Royal Australian Regiment's amphibious capabilities, a visit to the 5th Aviation Regiment, and a lesson on operating a M777 Howitzer with the 4th Regiment, Royal Australian Artillery.
The participants have had visits from the North Queensland Cowboys rugby league club, the Australian and Fijian Olympic rugby sevens' teams and the Australian Wallabies rugby team.
The program also has caught the attention of local organisations and businesses.
Zac Murphy is a Principal Community Services Officer with the Townsville Stronger Communities Action Group, a key stakeholder in the program, along with local Indigenous elders, the Queensland Police Service, Department of Youth Justice, Child Safety and Multicultural Relations, Department of Aboriginal and Torres Strait Islander Partnerships, Sunbus and others.
Mr Murphy said it was incredibly rewarding to see the community come together to support Townsville's at-risk youth.
"When like-minded people come together to help, we're able to achieve much more than we could by ourselves. Proud Warrior is a perfect example of that," Mr Murphy said.
"We've got businesses and partners coming along to the program to see what they can do to help.
"They're seeing this group of kids and assisting with job offers, pathways to employment – all sorts of things that can make a real difference.
"The community is supporting this program because they see a need – it gives kids hope and a pathway for the future, and they're getting jobs, going back to school, all as part of the Proud Warrior family."
After more than two decades working in community services, Mr Murphy said he was proud to see the participants grow into effective members of the Townsville community.
"It's very rewarding to see that some kids, even in the short window of this year, have come from difficult backgrounds with complex stories to tell to now being in steady jobs or going back to school," he said.
"To me, that's incredibly rewarding because that's why I started my career."
To bolster the ability to connect with participants, Major Daniell and a team of mentors recently travelled to communities across Cape York Peninsula to learn more about Aboriginal and Torres Strait Islander cultures.
Spending time in Aurukun, Weipa, Lockhart River and Napranum, the mentors were hosted by the Kapani Warrior program and Bravo Company, 51st Far North Queensland Regiment.
They learnt about each culture and how the people connect to country.
"We were lucky to be taken out with them to receive a proper welcome to country from the local elders on some very sacred land," Major Daniell said.
"We went to some places where most Australians aren't allowed to go, and we were given permission to go there with the locals and learned how to make a spear, how to spear fish and get water from trees and, especially, we learned about their connection to country.
"I think it was really confronting for the mentors to start off with, but, in a cultural sense, there was no option but to intimately learn from an Aboriginal or Torres Strait Islander person and you can see that, since they've come back, they are so much more comfortable around those cultures and the youth from that background, so they are able to better connect and mentor them."
After 15 sessions with Proud Warrior and his mentors, Neville said he was now ready to fulfil his dream of enlisting in the Australian Army and becoming a mentor for the program.
"I've definitely grown as a person, mentally and physically," he said.
"I've learned integrity and honour. I've learned what it means to be a good person – to look out for others.
"I've learned how to be able to talk out loud and in front of people. I'm not so afraid of being heard anymore.
"I hope the program keeps going and I hope I can come back and be a mentor.
"You can tell it's changed a lot of kids here who were going down the wrong path.
"I've noticed it. All the mentors have noticed it. Even some of the younger kids have noticed it.
"We're only young and we've got so much ahead of ourselves."
.

.
.

.

---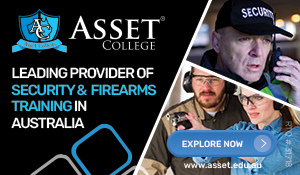 ...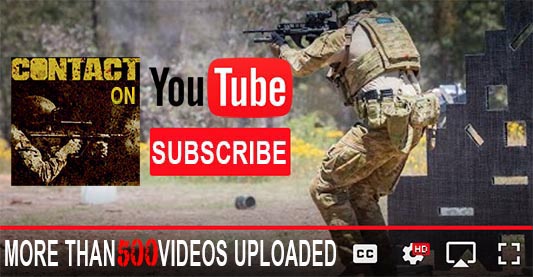 ---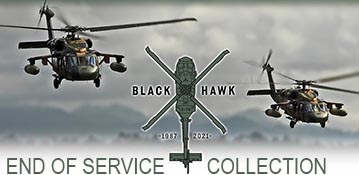 ...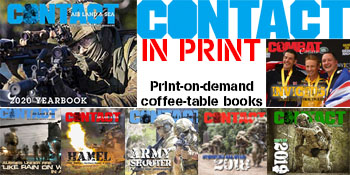 ---
.
.
Share the post "Proud Warriors steer youth down different path"
3875 Total Views
6 Views Today