RAAF duo eye faster Sydney-to-Hobart time

Two aviators will race the iconic Sydney to Hobart race on Boxing Day as the only crew of the Sigma 36 yacht Rogue Wave.
CAPTION: Wing Commander Kevin Le Poidevin is returning to the Sydney to Hobart in Rogue Wave. Story by Corporal Veronica O'Hara.
Sergeant Darrell Greig and Wing Commander Kevin Le Poidevin completed the 628-nautical-mile race two years ago on the same boat with four others aboard.
Although it took about five days and six hours with a full crew, this time they want to be quicker.
The owner of the boat, Wing Commander Le Poidevin, believed it's achievable if they don't make any mistakes.

They will try to take half a day off the time, but fatigue will be a factor. If no issues arise with the boat or weather, they will maintain three-hour watches during daylight and two-hour stints at night.
"We'll have to manage the mental and physical fatigue to keep ourselves maintained for five days, along with eating and other things," Sergeant Greig said.
"But we'll be harnessed to the boat the whole time so if we want to have a nap on the rail, we can."
Wing Commander Le Poidevin is an experienced offshore solo sailor. He sailed Rogue Wave home from Malaysia after purchasing it and completed five Tasman crossings to participate in the 10-to-12-day Solo Trans-Tasman Challenge from New Plymouth, New Zealand, to Mooloolaba.
They're also in the running against Navy and Army for the Oggin Cup, presented to the first all-military crew across the line on handicap.
The aviators will try to "hook a ride" on the largest ocean current close to our shores – the East Australian Current, which runs along the continental shelf's edge, about 25 to 30 nautical miles out.
It can give a two-to-four-knot increase in speed, useful for Rogue Wave because it displaces water instead of planing.
"Its hull speed is 7.2 knots but if I add an extra four knots, all of a sudden my speed is 11," Wing Commander Le Poidevin said.
"That's where we make up ground and improve our handicap."
In preparation, Sergeant Greig recently did skipper training with an instructor who competed in the 1998 Sydney to Hobart, when a huge storm pounded the fleet, sinking 12 boats with the loss of six lives.
He has sailed shorthanded with Wing Commander Le Poidevin since 2012, after answering a request for crew at RAAF Base Williamtown.
As a child, Sergeant Greig learnt to sail on his grandfather's Griffin 17 boat Sarona, which he restored.
"When he passed away, Sarona hadn't been used for about 12 years," Sergeant Greig said.
"I wanted to get it back on the water as a tribute to him and for the family to continue to enjoy it."
As they challenge themselves on the ocean, Rogue Wave will be marked with branding for Brain Tumor Alliance Australia and Soldier On to raise awareness and funding.
A mate of theirs, Squadron Leader Nathan Draper, underwent brain cancer treatment and is going strong after two years, despite being given about 16 months to live.
"At my unit, Flight Sergeant Terence Youell's going through treatment as well. It's more prevalent than you'd think," Sergeant Greig said.
Wing Commander Le Poidevin's lifelong goal is to sail single-handed around the world.
He has entered the 2023-2024 Global Solo Challenge to circumnavigate 26,000 nautical miles via the three capes.
It's all part of his 'Aviator Ocean Racing' campaign, where Wing Commander Le Poidevin will take on shorthanded events around the globe in the next five years, including the 2025 Melbourne Osaka Cup.
Upon retiring in January, he will continue refitting Roaring Forty, his 1997 Lutra Open 40 carbon-fibre racing yacht in the Netherlands, which has a predicted velocity of 21 knots.
"I always wanted to do a lap around the planet via the capes; not many people get to do that," Wing Commander Le Poidevin said.
He began solo sailing for self-confidence and to test himself in an environment where he had limited influence and control.
Wing Commander Le Poidevin liked the strategy, navigation and setting up a boat for maximum efficiency.
"I feel calm and relaxed at sea, and offshore sailing fuels the adrenalin – whether during competition or the challenges when the environment turns on you," he said.
To show support, visit their fundraising pages at Brain Tumour Alliance Australia or Soldier On.
UPDATE: Rogue Wave retired just over 24 hours after the start, and pulled in to Jervis Bay.
.

.
.

.

---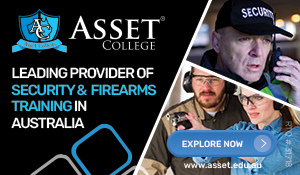 ...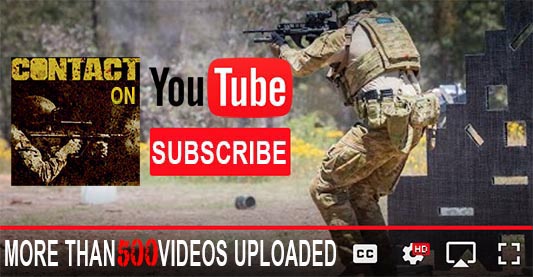 ---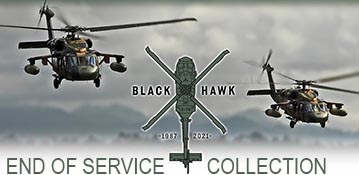 ...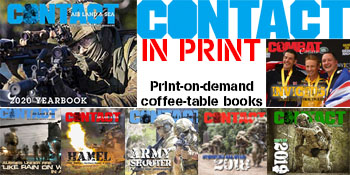 ---
.
.
3765 Total Views
2 Views Today