Invictus Australia gives soldiers a pathway to hope
Share the post "Invictus Australia gives soldiers a pathway to hope"

Wounded, injured or ill soldiers at the School of Infantry now have a new source of hope on their horizon thanks to a partnership with Invictus Australia.
CAPTION: Veteran engagement specialist from Invictus Australia, Rachael Kerrigan, umpires a wheelchair basketball game with soldiers from the School of Infantry at an adaptive sport demonstration event at Singleton, NSW. Story by Major Carrie Robards.
A fortuitous meeting in 2020 started things off, when veteran engagement specialist from Invictus Australia, Rachael Kerrigan, attended the Singleton family open day.
Invictus Australia, previously Veterans Sport Australia, works as a peak body to develop sporting programs and opportunities for veterans and their families. One of the organisation's key aims is to work with the ADF to deliver the National ADF Adaptive Sports Program for serving or former serving veterans who are wounded, injured or ill.
Officer Commanding of Soldier Support Company Maj Kathleen Pisani said that she was very excited to meet Ms Kerrigan because of her plans and ideas upon posting-in to reinvigorate the program for soldiers undertaking long-term rehabilitations and transitions.

"We wanted to leverage community engagement and really focus on being holistic in our approach to managing our trainees and their health," Maj Pisani said.
"That way we could ensure we did not just focus on the physical aspects; we wanted to include mental health and wellbeing as well, as it is all interlinked and one affects the other."
Warrant Officer Class 2 (WO2) Michael Kitcher, a physical training instructor at the School of Infantry, was similarly keen to get involved in activities to assist in lifting soldiers' spirits.
"Mental health comorbidity is common after injury and difficult to combat specifically for individuals in this environment," WO2 Kitcher said.
"While COVID-19 restrictions significantly impacted planned events this year, a few of us attended a Level 1 sports trainer course through Invictus and the NRL Battlefields to Footy Fields program.
"This led to some community engagement opportunities with the Singleton Greyhounds and Aberglasslyn Ants rugby league clubs. I thoroughly enjoyed the engagement with the community."
The latest event with the school's Rehab and Transitions Platoons was an adaptive sports demonstration afternoon by Wheelchair Sports NSW/ACT on November 4.
"Adaptive sports are competitive or recreational sports that allow modification for people with varying functional ability including numerous wheelchair sports such as basketball, rugby and AFL, although, as Rachel was quick to highlight, you don't technically need a disability to compete in wheelchair sports," WO2 Kitcher said.
"Our key objective was to promote health and wellbeing through sport, teamwork and positive culture, develop physical and mental endurance, and importantly, provide exposure to alternate sporting pathways with specific links to the veteran community.
"The trainees really seemed engaged in the wheelchair activity, which was a huge step in the right direction. There were lots of smiles and laughs, with some of them picking it up really well and demonstrating some potential, should it be something they wish to pursue in the veteran community."
Maj Pisani said that the "perfect partnership" was set to continue.
"I am incredibly grateful to Rachel and everyone at Invictus Australia and Wheelchair Sports NSW/ACT who made this possible," Maj Pisani said.
"It really lifted my spirits to so many of my people being so enthusiastic, and genuinely laughing and smiling through some healthy competition. After everything I had hoped to organise for them, to see something actually finally happen did wonders for my own morale.
"My trainees are inspirationally resilient, many of them are going through an incredibly difficult time. To see them so happy was actually quite emotional for me."
.

.

---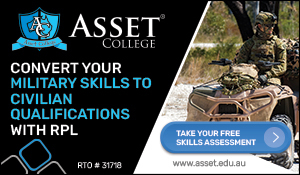 ...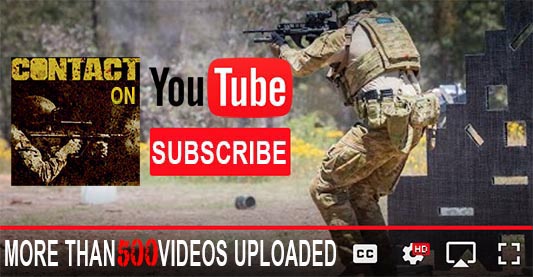 ---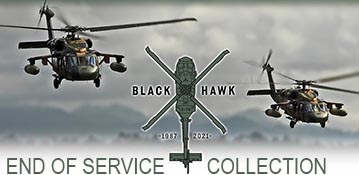 ...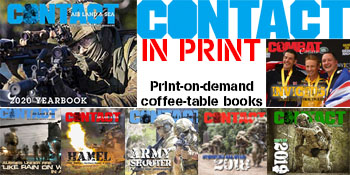 ---
.
.
Share the post "Invictus Australia gives soldiers a pathway to hope"
1602 Total Views
4 Views Today