Paratroopers in the skies over Queensland

The massive cargo hold of the Aussie C-17A Globemaster III is surprisingly silent.
CAPTION: Alaskan based US Army paratroopers from 3rd Battalion, 509th Parachute Infantry Regiment, 4th Infantry Brigade Combat Team (Airbone), 25th Infantry Division "Spartan Brigade", paradrop from a RAAF C-17A on Talisman Sabre 21. Story by Flight Lieutenant Chloe Stevenson. Photo by LACW Emma Schwenke.
Alaskan-based US Army soldiers rest their helmet-clad heads on their folded arms and parachutes, falling immediately asleep.
A few simply stare forward, patiently waiting to fall hundreds of feet in only a short two hours' time.

The mood is sombre, quiet, peaceful and completely at odds with what is about to take place over Charters Towers, Queensland.
When asked what goes through his mind before he conducts a jump, Specialist Diaz, one of the US Army paratroopers sitting quietly while his team sleeps, says it is his family.
"I think about my wife," Specialist Diaz says over the drone of the aircraft engines.
"To calm my nerves and prepare for the operation mentally."
This is all part of Exercise Talisman Sabre 21 (TS21), the biggest bilateral exercise that the US and Australia have conducted every two years since 2005.
In previous iterations of the exercise, the United States paratroopers flew 18 hours from Alaska before dropping out of the aircraft and running straight into the exercise.
However, this year, more than 100 US Army personnel have flown from RAAF Base Darwin on two C-17A aircraft, after having completed their 14-day COVID quarantine, to drop into Queensland and run straight into the exercise.
Back in the aircraft, two short hours after take-off, the energy has changed completely.
The C-17A is flying low, heading fast towards the drop-zone. Turbulence shakes the cargo hold where all paratroopers are now standing, attached to a line running the length of the aircraft, going through their checks.
"Six minutes out," bellows the jumpmaster. "Hook up, check static lines!"
As the minutes tick down, the paratroopers pat each other down, chanting their drills.
As the seconds dwindle, the Australian loadmaster raises his fingers in the air, his voice muffled over the loud roar of the open side door. Over the radio, the pilots begin to countdown.
"Four…three…two…one…green-light, go!"
Rushing out the side door, they step outside into the open Queensland sky, their heavy field packs attached to their fronts, parachutes billowing out the back one after the other.
From the ground, a line of parachutes descends across the horizon, slowly trailing the C-17A.
Over the headset, the pilot once again counts down the seconds until the drop zone disappears from view.
"Five more seconds," his voice crackles across the static. "…Four, three, two, one…red light!
The loadmaster slams the side doors closed, as more than 100 United States paratroopers disappear into the exercise below. Another Exercise Talisman Sabre training serial complete.
.

.

---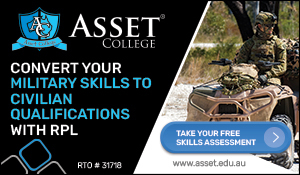 ...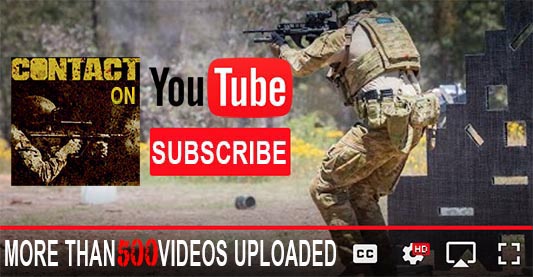 ---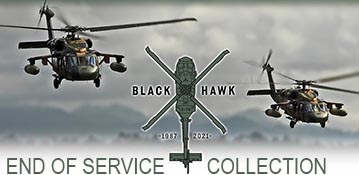 ...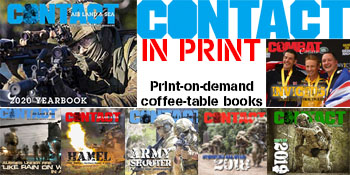 ---
.
.
2635 Total Views
4 Views Today