On July 18, members of Air Force's History and Heritage Brach Historic Unrecovered War Casualties Directorate conducted a memorial service in Cairns for the 10 crew members of RAAF No. 11 Squadron Catalina A24-50 who perished on a wartime mission 78 years ago.
CAPTION: Representing the families of crew members of Catalina A24-50 at the Cairns memorial service are Greg Oliver, left, with Deanne Lawrence and Melville Lawson. Story by Wing Commander Mary Anne Whiting. Photo by Warrant Officer Ian Gosper.
On September 2, 1943, No. 11 Squadron Catalina A24-50 failed to return from a World War II mine-laying sortie to Sorong, in then-Dutch New Guinea, and was reported missing with its crew of 10.
Searches along the route the aircraft was to have taken proved fruitless and there was speculation the aircraft might have gone down in the sea.
However, in 2018, local people from the Fakfak region of Papua, Indonesia, located a wreck at an elevation of 460m on top of a small mountain in a rainforest.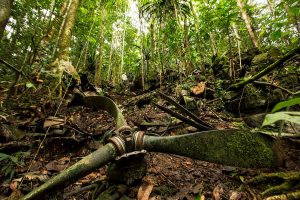 In April 2019, a joint RAAF/TNI-AU (Indonesian Air Force) reconnaissance mission to the site positively identified the wreckage as RAAF Catalina A24-50.
The then-deputy director History and Heritage Branch Historic Unrecovered War Casualties Wing Commander Greg Williams and his then-deputy, Wing Commander Grant Kelly, who is the current Deputy Director, put together a team to locate and recover any remains of the crew.
The Catalina crew members were: Flying Officer James Percival, Flying Officer Edward Carrington-Smith, Flying Officer John Walter Bissett Amess, Pilot Officer Edward Matthew Howe, Pilot Officer Athol Steward Boyd, Flight Sergeant Richard George Hobbs, Sergeant Melville Bickman Tyrrell, Corporal Alexander Burns, Corporal Ian Lott Penrose, and Leading Aircraftman Alexander Headley Crouch.
A flypast of a No. 11 Squadron P-8A Poseidon opened the commemorative service for the crew at the Catalina Memorial on the Cairns Esplanade.
Representatives of the families of Catalina A24-50 attended the commemoration along with Defence Minister Peter Dutton, the Indonesian Ambassador His Excellency Kirstiarto Legowo and Her Excellency Mrs Msria Legowo, the Indonesian Air Attaché Colonel Yoelian Ariyanto and Mrs Astu Jati Hardyaningrum and Chief of Air Force Air Marshal Mel Hupfeld and Mrs Lou Hupfeld.
Also, in attendance were Nick Fletcher from the Australia War Memorial and other members of the 2018 recovery mission, representatives of the RAAF Association and Cairns RSL Sub-Branch as well as representatives of the Cairns Regional Council.
Many members of the Cairns community also paid their respects.
The guests were hosted by the Director General History and Heritage Branch, Air Commodore John Meier, who presented family members with medals, certificates of service and artefacts from Catalina A24-50 after the service.
Deputy Director Historic Unrecovered War Casualties Wing Commander Grant Kelly was master of ceremonies for the service and former deputy director Wing Commander Greg Williams read out the names of the crew.
Mr Dutton delivered the address.
"Many like the crew of Catalina A24-50 have no known grave," Mr Dutton said.
"We may not know where their final resting place may be; however, we now know where they perished and this knowledge gives some comfort to their families.
"Importantly, a number of artefacts were recovered from the site, and have been gifted to the Australian War Memorial.
"I'm proud to hear these will become part of a future display – a display which will ensure that future generations remember these 10 men, as we remember them now."
Air Marshal Hupfeld said the joint operation to the crash site helped bring closure for the descendants of the crew members.
"Today we demonstrated our unwavering commitment to honouring the service and sacrifice of Australian military personnel from all theatres of war, no matter the passage of time," Air Marshal Hupfeld said.
"Our hope is that families will take some comfort in knowing the resting place of their loved ones and their aircraft after such a long time.
"While we remember and honour those Australian Defence Force members lost in service to our country, we must also acknowledge the families who sustained life on the home front during those war years, and who continue to do so today.
"Theirs is no lesser service or sacrifice."
Commanding Officer No 11 Squadron Wing Commander Michael Sleeman reflected on the tragedy.
"I can only imagine how the then-commanding officer, Wing Commander Redmond Green, must have felt when the aircraft failed to return," Wing Commander Sleeman said.
"No. 11 Squadron's values and traditions are built upon the legacy of the air and ground crew who sacrificed much in their duty to our nation.
"The crew of Catalina A24-50 are very much part of No. 11 Squadron today.
"To us they remain on patrol."
The commemorative service was live-streamed to extended family members of the crew of A24-50, some of whom were unable to attend due to the COVID-19 restrictions.
The event was viewed by family representatives as far away as Western Australia, England and the United States.
.

.

---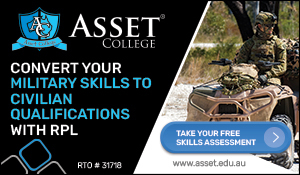 ...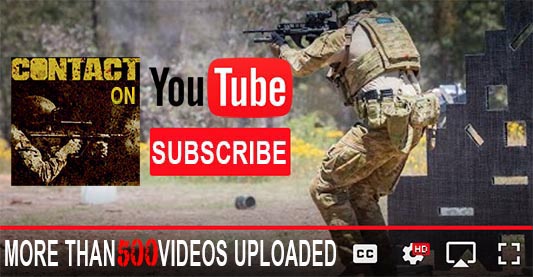 ---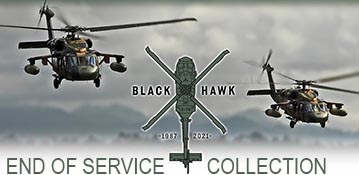 ...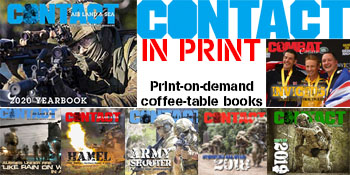 ---
.
.
2125 Total Views
6 Views Today