Top 10 Iconic RAAF Aircraft – 7: Consolidated PBY-5 Catalina
Share the post "Top 10 Iconic RAAF Aircraft – 7: Consolidated PBY-5 Catalina"

As the Royal Australian Air Force celebrated its Centenary on 31 March 2021, they compiled their Top Ten most iconic aircraft of the past 100 years.
CAPTION: A24-362 OX-V Catalina flies near RAAF Base Edinburgh. In the background a Neptune and a AP-3C Orion – three generations of 11 Squadron aircraft. Photo by Corporal Craig Barrett.
Counting backwards – at number 7 is an amphibious icon: the Consolidated PBY-5 Catalina.
Originally intended as a long-range patrol bomber, the Catalina was one of the most versatile aircraft in service during World War II, used for everything; reconnaissance missions, sea patrol, bombing, mine laying, supply drops, special forces support and air-sea rescues.

 Used by the Royal Australian Air Force, PBY-5s and PB2Bs earned renown among RAAF aircrews whose motto was "The First and Furtherest".
In 1940 seven and eventually 18 were ordered, originally intended for use as Navy patrol aircraft.
After the fall of Singapore in 1942, RAAF Catalinas were used for evacuation, usually to Broome in Western Australia, leading to more than 7000 individuals being successfully rescued.
Japanese forces, not happy with either the evacuations or the bombing activities, raided Broome in March 1942 destroying eight Catalinas.
The similarity to the Japanese Kawanishi H6K flying boat resulted in the pilot of a USN Grumman F4F Wildcat attacking a returning Catalina with the USN pilot saying that the red circles on the RAAF roundels caused him to think he was shooting at a Japanese aircraft.
This lead to the removal of the red circle from RAAF roundels.
After Japan surrendered in September 1945, RAAF Catalinas were used to get supplies to liberated POW camps and flying Australians back to Australia.
168 Catalinas had seen service with the RAAF during the war, with the last two being withdrawn from service in 1950.
RAAF Catalina squadrons included No. 11 Squadron, No. 20 Squadron, No. 40 Squadron, No. 42 Squadron, No. 43 Squadron, No. 6 Communications Unit, No. 8 Communications Unit, No. 111 Air-Sea Rescue Flight, No. 112 Air-Sea Rescue Flight, No. 113 Air-Sea Rescue Flight, Seaplane Training Flight, No. 3 Operations Training Unit and the Search and Rescue Wing.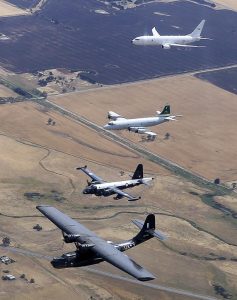 After the fall of Singapore, ​RAAF crews flying Catalinas were used to establish the world's longest regular non-stop service, flying between Perth and Ceylon (Sri Lanka).
The service carried essential diplomatic and armed-forces mail.
With an average flight time of 28 hours, this top secret service was known as the 'Double Sunrise'.  
Catalinas were manufactured by Consolidated Aircraft Company in Buffalo New York, Norfolk Virginia, Philadelphia, New Orleans, and San Diego, USA, and under license by Vickers of Canada in Quebec and Boeing of Canada in British Columbia, and in Russia by Beriev's Plant Rostov Oblast.
Catalina served in the United States Navy, United States Army Airforce, United States Coast Guard, Royal Air Force, Royal Canadian Airforce, RAAF, Royal New Zealand Airforce, Soviet Airforce, France, Netherlands and Brazil.
Manufactured between 1936 to 1945 a total of 3280 were produced, not including Soviet variants.
Nick names include Catalina, Cat, Canso, Black Cat, Mad Cat, Dumbo, MOP, Y-Boat and Pig Boat.
Crew consisted of pilot, co-pilot, radioman, navigator, flight mechanic, bow turret gunner, two by waist gunners and ventral gunner.
RAAF opted for a crew of eight.
Specifications:
length 19.46m
height on wheels 6.15m
wingspan 31.7m
hull width 3.11m
draught 0.8m
engines – two Pratt and Whitney 14-cylinder Twin Wasp radial piston R-1830-92
take off speed 75 to 80 Knots
climb speed 90 Knots
cruise speed 108 Knots
maximum speed 170 Knots
range 4030km
non-stop endurance 31 hours 45 minutes
maximum cruise altitude of 5547m
Armament:
2000 pounds of bombs, or
four 325 pound depth charges
three by .30cal machine guns
two by .50 cal machine guns
A24-362 OX-V shown in the main photo is operated and maintained by the Historical Aircraft Restoration Society (HARS) based near Wollongong NSW.
It has been restored to the configuration of the famous RAAF 'Black Cats" of WWII and served with 43 Squadron.
More information about this particular Catalina can be found on the HARS web page.
The glimpse of daylight visible under the wing is a pair of small windows in the wing pylon, the windows allowed the flight mechanic to monitor both engines from a hammock-style seat behind the cockpit.
Looking for surviving Catalinas eventually lead me to a Wikipedia page, the base statistics shown are: 34 in display condition (D), 20 airworthy (A), 2 stored (S) and 21 under restoration (R), total 77.
If you want to come across a Catalina in Australia or New Zealand: PBY-5 A24-30 Lake Boga Victoria (D); Canso-A A24-104 RAAF Williams Melbourne Victoria (D); Canso-A NZ4017 Auckland NZ (A); OA-10A VH-SBV Christchurch NZ (D); PBY-5A N7288Z Rathmines Lake Macquarie NSW (R to static display); PBY-5A A24-88 Melbourne Victoria (R); PBY-5A N74821 Tauranga NZ (D); PBY-6A A24-362 HARS Illawarra Regional Airport NSW (A); PBY-6A VH-CAT Bankstown NSW (R); PBY-6A VH-EAX Longreach Queensland (A); PBY-5A N9502C Perth Western Australia (D); PB2B-2 VH-ASA Powerhouse Museum Sydney NSW (D); and fianally PBY-5 A24-46 Albany Western Australia (S).
RAAF's Top 10 Iconic Aircraft from its first 100 Years:
.

.

---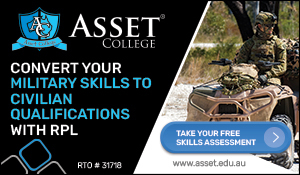 ...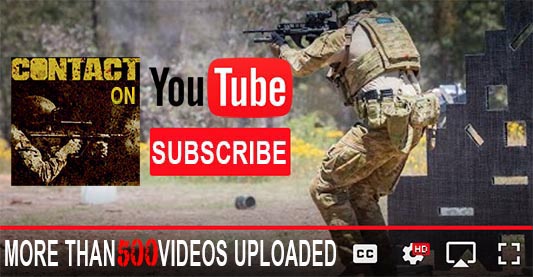 ---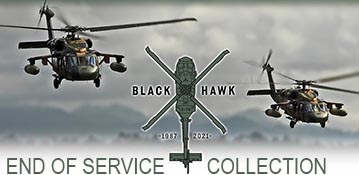 ...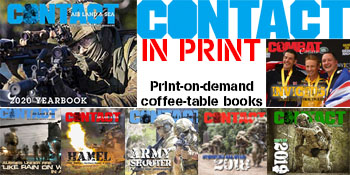 ---
.
.
Share the post "Top 10 Iconic RAAF Aircraft – 7: Consolidated PBY-5 Catalina"
3849 Total Views
4 Views Today