Top 10 Iconic RAAF Aircraft – 10: F/A-18A/B Hornet
Share the post "Top 10 Iconic RAAF Aircraft – 10: F/A-18A/B Hornet"

As the Royal Australian Air Force celebrates its Centenary on 31 March 2021, they have compiled their Top Ten most iconic aircraft of the past 100 years.
CAPTION
: An Air Force F/A-18A Hornet taxis for the final time at RAAF Base Williamtown, New South Wales.
Counting backwards – at number 10 is a true icon of our skies that has given Australia nearly 35 years of service – the F/A-18A and F/A-18B 'classic' Hornet. ?
The F/A-18A (single seat) and F/A-18B (twin seat) Hornets are multi-role fighter aircraft, capable of air-to-air and air-to-ground missions.

They were an integral part of Australia's air combat capability, operated by the RAAF since replacing the Mirage III, starting in 1985.
Based at RAAF Bases Williamtown, Edinburgh and Tindal, the F/A-18A/B Hornets were operated by:
Number 3 Squadron. RAAF Base Williamtown;
Number 75 Squadron, RAAF Base Tindal; and
Number 77 Squadron, RAAF Base Williamtown;
2 Operational Conversion, RAAF Base Williamtown; and,
Aircraft Research and Development Units (ARDU)(2 aircraft), RAAF Edinburgh.
RAAF's Hornets have participated in a range of exercises including Exercise Bersama Lima and Exercise Bersama Shield in Malaysia, Exercise Red Flag in Alaska and Exercise Pitch Black in the Northern Territory.
The fleet underwent major upgrades and modifications over the years, to ensure their capability kept up with technological advances.
RAAF's F/A-18A and F/A-18B Hornets are gradually being be replaced with 72 advanced F-35A Lightning II aircraft, since 2018.
.
About the F/A-18A and F/A-18B
The Hornet was developed for the US Navy and Marine Corps, and has been a very successful aircraft.
It is also used by Canada, Finland, Kuwait, Malaysia, Spain and Switzerland.
The first four RAAF Hornets were built by McDonnell Douglass in the US and were initially used in the US for training  and trial purposes.
The F/A-18A and F/A-18B Hornets can undertake:
air interception;
air combat;
close air support of ground troops; and,
interception of enemy supply lines, including shipping.
The Hornet is capable of air-to-air refuelling from the KC-30A Multi-Role Tanker Transport.
RAAF's Hornets first combat deployment was to Iraq, flying patrols, assisting ground forces and close-air-support missions.
25 retired Hornets, ancillary equipment and spares have been sold to Canada.
Eight aircraft will be held in Australia for use in historical settings.
The remaining aircraft have been offered for sale by the Australian Government with interest received from US company Air USA, which provides air-combat training to the US government.
Specifications
Manufacturer
Boeing (originally McDonnell-Douglas)
Role
Multi-role fighter
Crew
1 in F/A-18A, 2 in F/A-18B
Engine
Two low-bypass F404-GE-400 turbofans (7258kg thrust each)
Airframe
Length: 17.1 m, height: 4.7 m
Wingspan
12.4 m
Weight
10,660 kg basic, 20,412 kg maximum
Speed
Mach 1.8 (2200km/h)
Range

Ferry 2700km (without refuelling)
Interdiction more than 1000km
Combat radius 740km

Ceiling
Above 45,000 feet
Weapons

AIM-120 Advanced Medium Range Air-to-Air Missile (AMRAAM)
AIM-132 Advanced Short Range Air-to-Air Missile (ASRAAM)
Practice, conventional and laser-guided bombs
Joint Direct Attack Munition (JDAM) and Laser JDAM
AGM-158 Joint Air-To-Surface Stand-Off Missile (JASSM)
M61 nose-mounted 20mm cannon

Avionics

Mission computers
Helmet-mounted cueing system
Heads-up displays
Radar and infrared sensing and targeting systems
Electronic warfare and infra-red self-protection systems
RAAF's Top 10 Iconic Aircraft from its first 100 Years:
.

.

---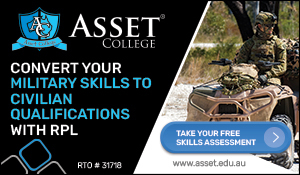 ...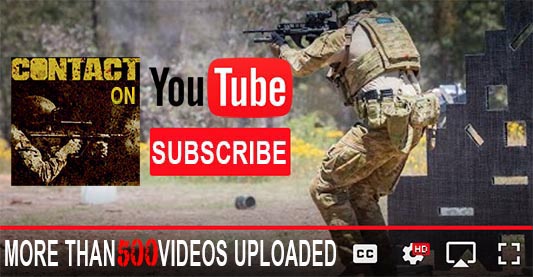 ---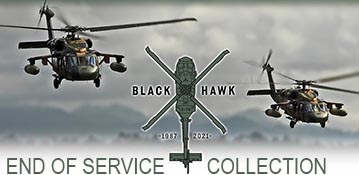 ...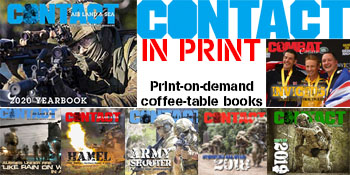 ---
.
.
Share the post "Top 10 Iconic RAAF Aircraft – 10: F/A-18A/B Hornet"
5330 Total Views
2 Views Today