Top 10 Iconic RAAF Aircraft – 8: Avro Lancaster
Share the post "Top 10 Iconic RAAF Aircraft – 8: Avro Lancaster"

As the Royal Australian Air Force celebrated its Centenary on 31 March 2021, they have compiled their Top Ten most iconic aircraft of the past 100 years.
CAPTION: A Lancaster bomber of 463 or 467 Squadron RAAF over England in 1945. File photo.
Counting backwards – at number 8 is the Avro Lancaster.
Entering production in 1942, the Lancaster was a vital heavy bomber in the European theatre of World War II. Thousands of Australians like Flying Officer Ray Merrill DFC (retired) flew dozens of sorties in the 'Lanc', carrying out crucial Bomber Command air raids and helping to secure victory against Germany.

"G for George" the Lancaster at the Australian War Memorial was flown by No. 460 Squadron RAAF Bomber Command, flying ninety operational missions over Germany and occupied Europe before its retirement from active service in 1944.

CAPTION: No 460 Squadron with Lancaster 'G for George' in Lincolnshire, August 1943. File photo.
Designed by Roy Chadwick, the Avro Lancaster's first flight was 9 January 1941 and entered service with the Royal Air Force in February 1942.
It was powered by four Rolls Royce 12 cylinder Merlin engines as installed in the Spitfire and Hurricane fighters.
With 13 foot diameter, 3 bladed propellors driven by 128o horsepower engines a maximum speed of 245 knots and cruise speed of 170 knots, the Lancaster had a service ceiling of 21,450 and a 2530 mile range.
Initially used for night-bombing campaigns, it went on to become the main and principle heavy bomber used by the Royal Air Force, the Royal Canadian Air Force and Commonwealth and European countries.
Specifically, Lancaster was operated by Argentina, Australia, Canada, Egypt, France, Poland, Soviet Union, Sweden and of course the United Kingdom.
It had a crew of 7 – pilot, flight engineer, navigator, bomb aimer/nose gunner, wireless operator, mid-upper and rear gunner.
It was armed with .303 Browning Mark II machine-guns, two in the nose turret, two in the upper turret and four in the rear (tail) turret, and a maximum bomb load of 14,000 lb.
Lancaster was 69ft 4in long with a wingspan of 102ft and a wing area of 1297 square ft, 20ft 6in high, empty weight came in at 36,900lb and could go to a gross weight of 55,000lb, or, in special circumstances, could take off at max weight of 68,000lb.
There exist today 17 largely intact Lancaster's with two flying examples, one based in Coningsby operated by the Battle of Britain Memorial Flight and the other based in Hamilton, Ontario, Canada, operated by the Canadian Warplane Heritage Museum.
Only four Lancasters are known to have actually come to Australia…
– ED930, "Q for Queenie" serial numbered A66-1 arrived in Australia on 4 June 1943, toured New Zealand and then used for recruiting and war-bond drives and was eventually scrapped in 1948
– W4783, "G for George" serial numbered A66-2, from RAAF 460 Squadron, arrived in Australia 8 November 1944 and was transferred to the Australian War Memorial in 1950 where it can be seen today in its original livery.
– NX611 a Mk.VII built in 1945 destined to be part of the RAF Tiger Force in the far east. Presented to the Historical Aircraft Preservation Society by the French government in 1964 she was delivered to Sydney, overhauled and named the 'Spirit of Surfers Paradise' G-ASXX. Ferried back to the UK in 1965 and, after time in various hands, became a gate guardian at RAF Scampton near Lincoln in 1972.  Auctioned in 1987 and relocated to East Kirkby, restored to taxiable standard as 'Just Jane' with long-term plans to make airworthy.
– NX622 a Mk.VII, built and stored until 1951. Upgraded to MR.7 and sold to the French Navy for Atlantic service. Overhauled in 1957 and flown to New Caledonia. Made its first visit to Australia in 1959 flying into Bankstown for 600 hour airframe and 200 hour engine overhaul by the Fairy Aviation Company. Delivered to RAAF Association Museum in Perth where it remains on display representing JO-D of 463 Squadron RAAF.
Info on latter two aircraft sourced from Martin Wilk.
AUTHOR'S NOTE: Many of the articles I read in researching this post had WWII pilots comments that often stated that while the Lancaster was a well-loved and very fine aircraft, pilots preferred the Halifax for reliability. They reported the Lancaster had a nasty flaw – that during high speed dives the tail would pull the aircraft deeper into the dive making it very difficult to pull out.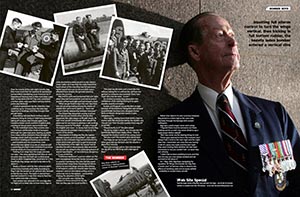 Read CONTACT's Lancaster-crew interview, published in CONTACT issue number three, here.
.
.
.
.
RAAF's Top 10 Iconic Aircraft from its first 100 Years:
.

.
.

.

---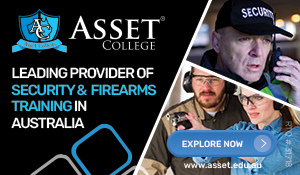 ...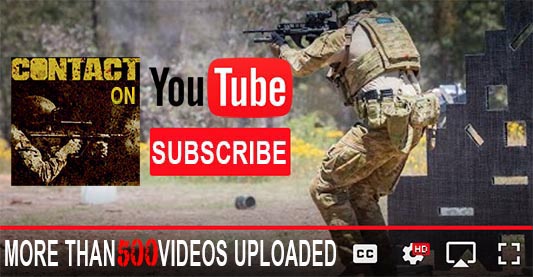 ---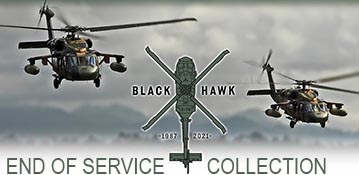 ...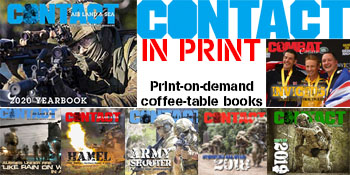 ---
.
.
Share the post "Top 10 Iconic RAAF Aircraft – 8: Avro Lancaster"
5011 Total Views
2 Views Today