Op Bushfire Assist – 23 January UPDATE

Updated 9.45am 24 January 2020
CAPTION: Australian Army engineers were swiftly redeployed 100km north from Cooma to Canberra in response to the Canberra fires on January 23rd. following a call from the ACT's Emergency Services Agency. In this photo, Sapper Mathias Beddie, from the 2nd Combat Engineer Task Group – NSW, pulls-down piles of burning mulch so that bulldozers and graders can spread it for firefighters to douse with water. The piles are too dense to extinguish without first being spread and would otherwise smoulder for weeks and remain a fire hazard. Photo by Major Cameron Jamieson.
RELATED STORIES: Operation Bushfire Assist 19-20
Providing direct support to the bushfire crisis is the Australian Defence Force's main effort.
ADF support will continue for as long as needed.

Nearly 6400 ADF personnel are supporting Operation Bushfire Assist – approximately 3000 Reserves and 3400 full-time members, plus more than 350 international military.
Reserves call-out arrangements
The government has announced it will ask the Governor-General to revoke the compulsory Call Out of the ADF Reserves with effect 7 February 2020.
This will be a gradual draw-down of Reserves who were part of the compulsory call out.
The ADF will continue to directly support bushfire affected communities with its full-time forces and volunteer reserves.
Detailed support
Victoria – Joint Task Force (JTF) 646
Recent activity
ADF teams continue to clear routes on the Great Alpine Road, Princes Highway and Merimbula Road. Major stretches of the Great Alpine Road have been cleared of obstacles; however, the road remains unclosed due to ongoing fire danger.
Ten residents were flown back to Mallacoota on ADF aircraft on January 23. A total of 77 locals and relief agency personnel have been return to Mallacoota in recent days. The return of evacuated residents is expected to be finalised by January 26.
Planning also continues for return of residents from Essendon to Mallacoota via Merimbula.
Engineers with aviation support will assess damage of the Thurra Bridge (south west of Mallacoota).
Ongoing support
Republic of Fiji Military Force personnel are assisting with road clearance in Orbost alongside ADF engineers.
Papua New Guinea Defence Force (PNGDF) engineers are working with ADF members to clear roads in Omeo.
Carcass disposal in support of local councils in the eastern Alpine region continues.
JTF 646 is providing logistics and transport assistance to Emergency Services in Tallangatta and Corryong.
Fodder is being delivered to areas of need, and route clearance through coastal and alpine areas continues.
Support is being provided to evacuee camps, Department of Human Services (DHS) recovery centres and emergency service personnel.
Air support
Two Australian and two Singaporean CH-47 Chinook helicopters are operating from RAAF Base East Sale to support firefighting operations and provide humanitarian assistance to remote and isolated communities. Other ADF aircraft are providing support as needed from around the country..
Health and pastoral support
Air Force is operating a medical facility at RAAF Base East Sale and providing pastoral care to support Joint Task Force operations. Each JTF is staffed with appropriately credentialed mental health professionals to provide proactive and reactive mental health support.
UAS support
A Small Unmanned Aerial System (Wasp) is based at RAAF Base East Sale to conduct reconnaissance operations in support of JTF 646.
New South Wales and Australian Capital Territory – Joint Task Force (JTF) 1110
Recent activity
An Australian Army MRH-90 helicopter and an Air Force P-8A Poseidon aircraft supported local authorities responding to the C-130 Large Aerial Tanker accident near the Adaminaby fire. A team of six engineers from 2nd Combat Engineer Regiment also attended the scene to assist NSW Emergency Services to secure the site.
JTF personnel supported local authorities in the ACT in response to an emergency level fire threatening Canberra's south east and parts of Queanbeyan. ADF personnel door-knocked the area with civilian emergency services to advise residents of fire dangers. Defence personnel were also evacuated from a number of sites within the fire danger area based on advice from the ACT Emergency Services Agency.
ADF and NZDF helicopters, as well as a P-8A Poseidon maritime patrol aircraft, provided fire spotting in the ACT and NSW.
Route clearance, fodder distribution and delivery of clean water continues throughout areas of need.
JTF personnel continue to clear public roads and fire trails, and reconstruct fences, in the Hunter region and near Lithgow.
TF engineers are staged to clear and remove unsafe trees in Bago State Forest.
Fences are being replacement along the Bega Valley Highway, as well as near Cooma and Tumut.
ADF transport assets delivered coir logs (coconut fibre logs) and jute (fibre) carpet to Wonboyn in support of the local oyster industry.
Reconstruction has commenced on a damaged roof at Mogo Zoo on the NSW south coast.
JTF logisticians are preparing to handover the distribution centres in Batemans Bay, Lake Conjola, Milton and Shoalhaven to NGOs and community organisations.
Navy support
HMAS Adelaide has returned to Sydney following almost three weeks at sea as part of Operation Bushfire Assist. It has been be replaced on-station by HMAS Choules, which has resupplied with vehicles and personnel to respond quickly to requests for ADF assistance. Choules has a MRH-90 helicopter embarked.
MAS Adelaide will also resupply and remain on short notice to sail again until early February should the bushfire situation worsen.
Ongoing support
Defence is maintaining containment lines and planning to support the remediation of a helicopter landing zone within the Namadgi National Park (west of Canberra).
Support continues around the Canberra and Tumut area with clearance, logistics, medium and heavy plant tasks and driver support to NSW RFS.
Navy elements are resupplying the Bega Rural Fire Service with water.
A health team and Army veterinarian are assessing environmental health and animal issues in Batemans Bay, Bega, Cooma and Tumbarumba.
JTF 1110 continues to support catering efforts, providing 1000 meals a day to civil and military personnel at the Bega Evacuation Centre.
Civil Military Cooperation personnel are working in Tumut, Taree, Nowra, Cooma, Bombala, Bega, Richmond and Canberra.
ADF chaplains are operating in Bega, Cobargo, Cooma, Eden, Singleton, Tumbarumba, Batlow and Kiah. An ADF Aboriginal Liaison officer is conducting community engagement and liaison with Aboriginal Land Councils within Eurobodella.
Consolidation of fodder and hay for the non-government organisation South Coast Rural Relief is ongoing.
Primary health care team support is being provided in Tumbarumba, Bega, Braidwood, Bucketty and HMAS Albatross.
Potable water transport continues within Greater Hume Council, Snowy Valleys and Holbrook area.
Two Fleetliner fuel tankers around Holbrook are providing 120,000 litres a day to local communities.
Accommodation and meals are being provided at HMAS Albatross.
Air support
MRH-90 Taipan, MH-60R Seahawk and EC-135 helicopters are conducting fire mapping, surveillance, and search and rescue support operations supporting the RFS throughout the Hunter, Greater Sydney, Illawarra, ACT and southern regions..
Recovery operations
The ADF is providing personnel and equipment to undertake initial recovery tasks as identified and assessed by the NSW Government, based on advice from specialist ADF advisers. These tasks are in Tamworth, Wollondilly, Nowra, Mudgee, Maitland and Wingecarribee.
South Australia and Tasmania  – Joint Task Force (JTF) 1111
Recent activity
Kangaroo Island
ADF teams are supporting Parndana and Vivonne Bay with fencing and infrastructure tasks and delivered hay in response to an immediate need from landholders.
Defence continues to support local farmers with boundary fence clearing and route clearance..
Adelaide Hills
Engineer support is focusing on infrastructure repair and route clearance, as well as water distribution.
Ongoing support
Water treatment and delivery is ongoing. The ADF water purification team has so far produced almost 2.4 million litres of clean water for Kangaroo Island, with the priority of support to high-risk farmers.
JTF1111 continues to support SA Water, SA Health, State Emergency Service (SES), National Parks Service and Country Fire Service (CFS) infrastructure.
The JTF is coordinating movements with Tour Down Under management staff to make sure the major cycling event is not impacted by ADF operations.
Support continues for fire containment tasks, equipment provisions, road clearance and fence repairs, removing fallen trees and replacing roadside markers.
ADF personnel are working with the Lobethal Recovery Centre, which is providing emergency relief and support to residents in the Adelaide Hills and Cudlee Creek areas.
An Australian Army catering detachment is helping to feed personnel conducting support tasks on Kangaroo Island.
The ADF water purification team has so far produced almost 2.4 million litres of clean water for Kangaroo Island, with the priority of support to high-risk farmers.
Soldiers and chaplains are supporting vulnerable or at-risk members of the community, including farmers and vineyard owners.
Air support
P-8A Poseidon maritime patrol aircraft continues to conduct reconnaissance flights over fire-affected areas in New South Wales, Victoria and South Australia. This aircraft is operating from RAAF Base Edinburgh, South Australia.
International assistance
ADF efforts are supported by over 350 international military personnel. This includes:
99 Papua New Guinea Defence Force members – largely engineers – working with JTF 646
54 Republic of Fiji Military Force engineers who are working alongside ADF personnel in East Gippsland.
87 New Zealand Defence Force members.
50 Republic of Singapore Air Force members.
80 Japan Self-Defense Force members.
In addition:
The New Zealand Defence Force has provided engineering support and three NH-90 helicopters.
The Singapore Armed Forces has provided two CH-47 helicopters.
The Government of Japan has provided two C-130 Hercules aircraft.
.
.
.
.
.
.

.

---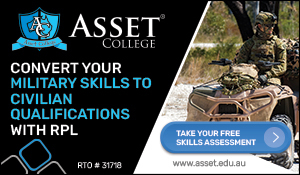 ...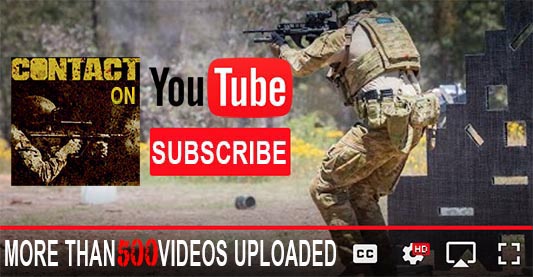 ---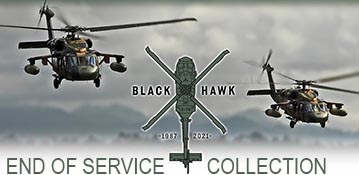 ...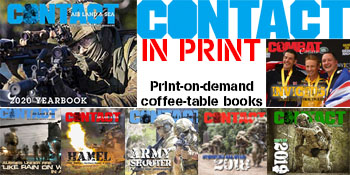 ---
.
.
1720 Total Views
1 Views Today