Women choose to challenge future

An Air Force event with a difference was held at the Australian Defence Force Academy in Canberra to reflect the 2021 International Women's Day theme of #ChooseToChallenge.
CAPTION: Head of Air Force Capability Air Vice-Marshal Cath Roberts hosts a question and answer session alongside Deputy Chief of Air Force Air Vice-Marshal Stephen Meredith during an International Women's Day event. Photo by Leading Aircraftman Adam Abela.
The event brought together a diverse group of people to explore the topic 'Could the Chief of Air Force be Artificial Intelligence in 2030 and other disruptive ideas'.
This thought-provoking event discussed the role of technologies such as artificial intelligence in the future of air and space power.
The panel included:

Head of Air Force Capability, Air Vice Marshal Cath Roberts
Deputy Chief of Air Force, Air Vice Marshal Stephen Meredith
Information Systems Engineer Joint Strike Fighter Branch, Flying Officer Stephanie Redman
Crane Space Intelligence Analyst, Joint Operations Command, Corporal Amy Hestermann-
Facilitator: Squadron Leader Kate Yaxley, Sir Richard Williams Scholar, Air and Space Power Centre (finalist in the Women in AI awards 2021)
Air Vice Marshal Roberts hosted the event and said she wanted to expand on today's thinking.
"As the leader in Air Force charged with imagining our future force, I need to think beyond the realms of today and stretch us to how we will think tomorrow," Air Vice Marshal Roberts said.
"Defence is transforming before our eyes. A few days ago we saw the inaugural flight of the Loyal Wingman – an Australian designed and built platform that is designed to fly alongside our air combat platforms, using artificial intelligence for teaming missions.
"This is a pathfinder for us in artificial intelligence and creating smart human-machine teams.
"We are about to enter the second century of Air Force, a new fast-moving era for Australian air and space power.
"I brought this incredibly talented group of people together so that we can challenge our views of the future, and what we need to do today to shape tomorrow.
"Many people have asked me what AI has to do with International Women's Day.
"AI will become embedded across every area of Defence from logistics to supply chain to combat."
Air Vice Marshal Roberts said the benefits of AI were "enormous".
"In fact, the expected impact of AI has been likened to the way electricity changed our world," she said.
"Think of the opportunities and benefits it will bring to each one of us.
"However as with all new technologies there are risks.
"We know the main predictor of innovation effectiveness is diversity. We also know that a significant risk in AI development is bias. Gender bias results from a lack of diversity in the data and the programmers, resulting overwhelmingly in male-driven dispositions being coded and amplified in Al products."
Air Vice Marshal Meredith said the discussion was as much about culture as it was about technology.
"We will only get the best of our people and technology when we enable diverse views, perspectives and approaches," Air Vice Marshal Meredith said.
"AI is an amplifier, and we need to ensure that our workforce design and culture stands up to the demands of these future requirements."
In relation to the question 'Could the Chief of Air Force be Artificial Intelligence in 2030?', Air Vice Marshal Roberts said AI had incredible processing power.
"It can run through hundreds of different competitive scenarios, learn and respond at lightning-fast speeds. But in reality, AI and machine learning still falls short on leadership factors such as generating original ideas, imagination, setting vision, emotional intelligence, purpose, and dealing with complex and unpredictable human interactions,".
"Additionally, AI systems don't yet understand context. This is vital in our complex and ever-changing geo-strategic landscape."
"Most leaders in the AI field don't see the role of AI in replacing humans, but augmenting us.
"As we design the future force we need to consider how best to use these powerful machines to augment our performance, how to ensure they are trusted and safe, and what kind of workforce we will need to flourish in an AI infused environment.
"The pace of change will continue to accelerate and our region is becoming more volatile, contested and complex.
"Our competitors are already using AI to their advantage. What we have done in the past is not going to work in the future.
"The global theme of International Women's Day 2021 is 'Choose to Challenge' and AI is certainly challenging us! As you can see here today, there are some exceptional women who are leading the way in AI and other advanced technologies. But we need more – we need more diversity particularly in technical roles.
So, will a future chief be AI? "Probably not,"  Air Vice Marshal Roberts said. "But AI will be an integral part of our future.
"The benefits it will bring right across Defence, from the air, to the ground, to the sea and even to space will be enormous, but we need to make sure it is ethical and unbiased."
"My challenge to all of us this International Women's Day is to address diversity and bias in whatever realm we control."
.

.
.

.

---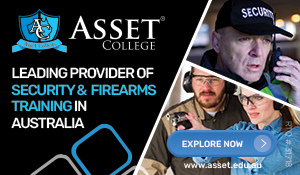 ...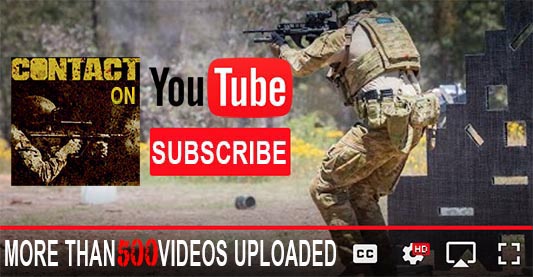 ---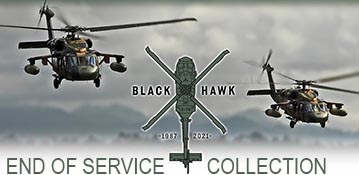 ...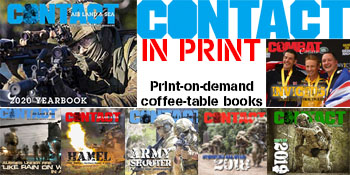 ---
.
.
18372 Total Views
2 Views Today