Kakadu opens with remembrance and respect

Exercise Kakadu 2022 has been officially opened in Darwin with a reception steeped in tradition, remembrance and respect.
CAPTION: Members of the HMAS Perth ceremonial guard stand at attention during an official reception for the Exercise Kakadu 2022 opening ceremony at the Darwin Convention Centre. Story by Lieutenant Commander Andrew Herring. Photo by Leading Seaman Jarryd Capper.
The event opened with about 300 attendees observing one minute's silence in remembrance of Queen Elizabeth II, who was acknowledged for her steadfast and selfless commitment to service throughout her 70-year reign.
Respect was also paid to ancient Indigenous traditions, with senior leaders attending a smoking ceremony conducted by Larrakia man Trent Lee, ahead of the Welcome to Country by Larrakia Elder Aunty Bilawara Lee and a performance by the Royal Australian Navy (RAN) Bungaree Dancers during the evening event.
A 'ceremonial sunset' and 'beat to quarters' conducted by the RAN Band and a ceremonial guard from HMAS Perth formed the centrepiece of the event.

Drawing on traditions dating back to the age of sail, the ceremony featured a salute taken by Commander of the Australian Fleet Rear Admiral Jonathan Earley, and a single volley of gunshots before the Australian White Ensign was raised from its half-masted position, lowered and folded.
After a rendition of Advance Australia Fair, the ceremonial guard and band retired and attendees from more than 20 countries continued building bonds of friendship under a starlit Northern Territory sky.
Rear Admiral Earley addressed the event, welcoming all participants to the exercise and to Darwin, describing it as a "beautiful part of our country".
In an earlier address to senior leaders, Rear Admiral Earley highlighted the importance of the exercise at a crucial time.
"We gather at a time of great conflict and concern for the future around the world," Rear Admiral Earley said.
"For Australians and many other participating nations, this exercise comes at a time of mourning for the passing of Her Majesty Queen Elizabeth II and following the anniversary of the September 11 terrorist attacks.
"Despite this, we are here because we have a duty to perform in the service of our respective nations, communities and families.
"There is no better way to serve than by meeting together, exercising together and being prepared to work together."
The official opening kicked off the exercise's busy harbour phase program, comprising briefings, a Fleet Commanders' Conference, cross-cultural interaction and sporting events.
Exercise Kakadu is being conducted in Darwin and the Northern Australian Exercise area from September 12-24.
It is the 15th iteration of the RAN's flagship biennial regional maritime international engagement exercise, drawing together approximately 3000 personnel, 15 warships and more than 30 aircraft from 22 countries.
The exercise theme is 'partnership, leadership and friendship'.
Exercise Kakadu is an RAN-led biennial exercise, supported by the Royal Australian Air Force.
The exercise provides an opportunity for regional partners to undertake multinational maritime activities ranging from constabulary operations to high-end maritime warfare in a combined environment.
.

.

---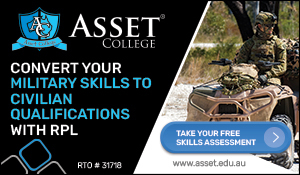 ...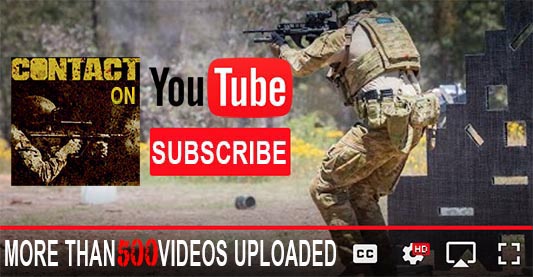 ---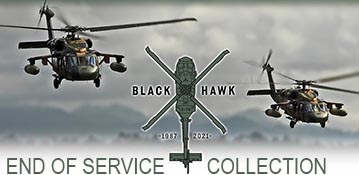 ...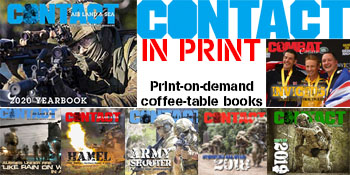 ---
.
.
1791 Total Views
2 Views Today