Formal presentation of Sheean VC

Ordinary Seaman Edward 'Teddy' Sheean's legendary bravery and sacrifice was formally honoured today – 78 years to the day since he was killed – with the ceremonial awarding of the Victoria Cross for Australia.
CAPTION: Governor-General of Australia General David Hurley says a few private words to Teddy Sheean's nephew Greg Ivory before officially handing over the Sheean VC. Photo from GG's Facebook page.
Governor-General of Australia General David Hurley made the presentation of the medal to Ordinary Seaman Sheean's nephew Gary Ivory.
General Hurley said today was a momentous and historic day, for the Sheean family – many of whom were at Yarralumla for the investiture, with others watching live online – for the Tasmanian community, for the Royal Australian Navy and entire ADF, and for Australia.
"It is a day to remember Ordinary Seaman Edward 'Teddy' Sheean, to acknowledge the gallantry, courage and selflessness he showed 78 years ago today," General Hurley said.

"And to reflect on his legacy and what it means to us today.
"His story resonates because, as Australians, we continue to see – and hope to see – part of Teddy in the world around us – selflessness, loyalty and honour.
"On behalf of all Australians I acknowledge his remarkable service, gallantry and sacrifice.
"May we all remember it, honour it and learn from it."
In COVID-19 isolation at The Lodge, Prime Minister Scott Morrison issued a very eloquent statement…
On this day 78 years ago, a young man from Tasmania was bound for Timor. A farm labourer who would become a gun loader. An Ordinary Seaman who would do an extraordinary thing.
"None of us will ever know what made him do it" said one of the survivors of the HMAS Armidale.
Today, as our country awards its most sacred military honour, we ask ourselves the question asked all those years ago. Why did Edward 'Teddy' Sheean make the choice that he did that day? To help free a motorboat, but decide not to board it. To forsake a possible rescue, climb a listing deck, and strap himself in to fire at enemy aircraft until he slipped beneath the waves.
To say Teddy Sheean gave his life for his country, really doesn't quite capture the fearless grip he had on it until the very end. Everything he did was deliberate, it was determined, to save his shipmates from being strafed in the sea.
Why would anyone expect the youngest and most junior sailor on the ship to take the actions he did?
Maybe Teddy yearned to live up to the example of his five older brothers who joined the services before him. Maybe in the cramped confines of the Armidale he felt the same bonds of affection that he felt sharing a home with many of his 14 siblings. Or maybe the lessons of the Sisters of Mercy stayed with him – 'Greater love hath no men than this: that a man lay down his life for his friends'.
Truth be known, the motivations and brave reason intricacies of the human heart are a mystery to us all, and even more so when someone's actions reflect a strength not imagined.
Whatever it was that caused Teddy Sheen to act so decisively and determinedly on that afternoon of blue skies and calm seas, we find ourselves being inextricably drawn to it, prompting us to ask ourselves, how can we lead lives as meaningful, as selfless, as courageous as the young life of Teddy Sheehan and the generation he more broadly embodies.
We see in him and we see in them the highest values, sacrifice and stoicism, courage and abiding inner strength.
But there was a great cost. Teddy Sheean never saw the end of the war or the peace he helped secure, when former enemies became lasting friends. He didn't marry his sweetheart Kathleen or enjoy the long life that many of his shipmates did. That was the price of his valour that day.
Though Teddy Sheean's bravery and name has always been known, we all know this honour did not come easy. And it is to the credit of his family and supporters that they lived out the motto of HMAS Sheean – 'Fight on'.
Six decades after Teddy's death, that submarine named in his honour made its first trip to Devonport, not far from where Teddy grew up. It is said that his sister Ivy watched it quietly enter the Mersey, and she said she felt as if Teddy had finally come home.
Today, almost eight decades on from Teddy's brave actions, we know his story grows with the ages. He now takes his place as one of the guiding lights of the country he indeed served to save.
Teddy would have turned 97 this month. His life brings to mind the words of the British officer and poet Thomas Mordaunt – "One crowded hour of glorious life is worth an age without a name".
The name, the example, the glorious life of Edward 'Teddy Sheean' VC will always be remembered.
Lest we forget.
.
.
.
.
.

.
.

.

---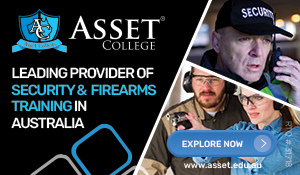 ...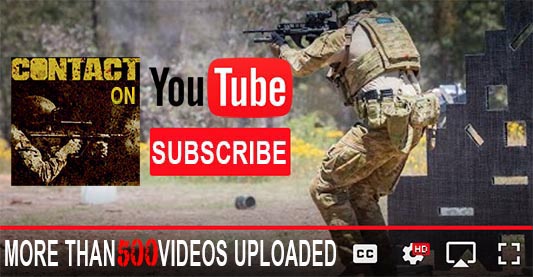 ---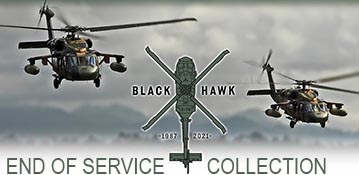 ...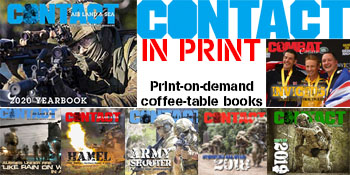 ---
.
.
2038 Total Views
1 Views Today