PM's farewell to Sir Peter Cosgrove

FILE PHOTO (8 June 2019): Now-retired Governor-General of Australia, the Honourable Sir Peter Cosgrove AK, MC (Retd), takes a salute during his last military parade, at the Royal Military College – Duntroon. Photo by Leading Seaman Craig Walton.
Prime Minister Scott Morrison released the following statement to mark Sir Peter Cosgrove's retirement as Governor General.
"This week is Sir Peter Cosgrove's last as Australia's 26th Governor-General.

On behalf of the Government and people of Australia I thank Sir Peter and Lady Cosgrove for their service over the last five years.
Sir Peter has been one of our most approachable Governors-General.
Australians from all walks of life felt like they knew this Governor-General. It didn't matter if it was a palace or a pub, Sir Peter would shake your hand, look you in the eye and start a conversation.
Sir Peter concludes a lifetime of public service to Australia.
He commenced his studies at the Royal Military College, Duntroon in 1965 and was commissioned as a Lieutenant in 1968. He led the INTERFET peacekeeping mission to East Timor in 1999 and rose to Chief of the Defence Force in 2002. General Cosgrove retired from the ADF in 2005 after 40 years' service.
Sir Peter has always taken an active role in supporting, encouraging and engaging with the men and women of the Australian Defence Force.
General Cosgrove's initial retirement in 2005 was interrupted with a request to oversee the rebuilding after Cyclone Larry, as well as various community and business appointments, and culminated in him being asked to be Governor-General in 2014.
For the past five years, Sir Peter and Lady Cosgrove have served Australia with distinction.
Over the course of his time as Governor-General, Sir Peter and Lady Cosgrove visited over 200 local communities across Australia. One third of all their activities have been in regional and rural communities. They have even visited inmates in our prison system.
Their Excellencies have made a particular effort to engage with young Australians. Last year, 25,000 school students visited Government House and most had the opportunity to ask questions of the Governor-General. Sir Peter is the first Governor-General to regularly Skype with classes in remote schools.
Australia is grateful for their commitment to our country over a lifetime.
Jen and I wish them a long, happy and uninterrupted retirement."
OFFICIAL BIOGRAPHY:
Peter Cosgrove was born in Sydney in 1947.  The son of a soldier, he attended Waverley College in Sydney and graduated in 1968 from the Royal Military College, Duntroon.
Early in his military career, he fought in Vietnam, commanding a rifle platoon.  He was awarded the Military Cross in 1971 for his performance and leadership during an assault on enemy positions.
In 1972, he served as Aide de Camp to Governor-General Sir Paul Hasluck.  He returned to regimental life as second in command of a Company, rising to Adjutant then Company Commander in the Army's 5th Battalion Royal Australian Regiment  (5 RAR), then 5/7 RAR in Holsworthy, Sydney.  Subsequent appointments included a period as a tactics instructor at the Army's Infantry Centre in Singleton, New South Wales; a year's study at the United States Marine Corps Staff College in Quantico, USA; extended periods of duty in the United Kingdom and India; and command of 1 RAR.  He was appointed a Member in the Military Division of the Order of Australia (AM) for his service in command in 1983-84.
Peter Cosgrove came to national attention in 1999 when, as Commander of the International Task Force East Timor (INTERFET), he was responsible for overseeing that country's transition to independence.  For his leadership in this role he was promoted to Companion in the Military Division of the Order of Australia (AC).
Promoted to Lieutenant General, he was appointed Chief of Army in 2000.  After further promotion to General, he served as Chief of the Defence Force from 2002-2005.  He retired from the Australian Defence Force in 2005.
Subsequently, he accepted positions on several boards, including QANTAS, Cardno and the Australian Rugby Union.  He was appointed by the Queensland Government to lead the taskforce rebuilding communities in the Innisfail region following the devastation caused by Cyclone Larry in 2006.  From 2007 to 2012, he chaired the Council of the Australian War Memorial, and served as Chancellor of the Australian Catholic University from 2010 until early 2014.
On 25 March 2014, Prime Minister Tony Abbott announced that General Cosgrove would become a Knight in the Order of Australia when sworn in as Governor-General.
General Sir Peter Cosgrove gave the Boyer Lectures series, "A Very Australian Conversation" in 2009.  His autobiography "My Story" was published in 2006.  He was named Australian of the Year in 2001.
An avid sports follower, General Sir Peter Cosgrove takes particular interest in rugby and cricket.
Lady Lynne Cosgrove
Lynne Cosgrove (née Payne) was born and raised in Sydney's southern suburbs.  After attending Penshurst Girls High School, she studied art, then worked as a layout artist and copywriter in the retail fashion industry before spending several years in the finance sector.  She travelled widely overseas during this period.
She met Peter Cosgrove in early 1975 and they married in 1976.  They have three adult sons and two grandchildren.
During Sir Peter's long military career, she accompanied him on postings throughout Australia and in several overseas countries including the United States of America, the United Kingdom and India.
Lady Cosgrove has been actively involved in the welfare of partners in the defence community and became the inaugural Patron of Partners of Veterans Australia.  She has worked with numerous voluntary organisations supporting aged and disabled people, and endangered Australian wildlife.
Her personal interests include art and architecture, nature and gardens, and she is a keen sports follower.
.
.
.
.
.

.

---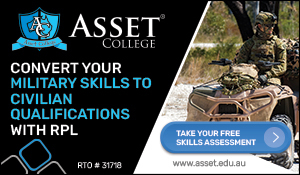 ...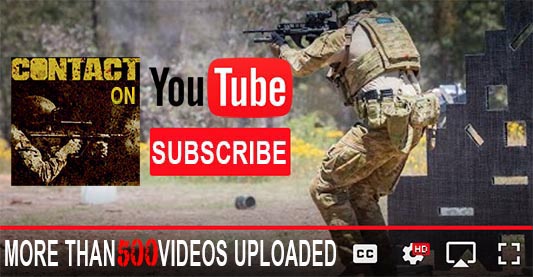 ---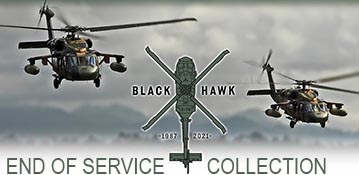 ...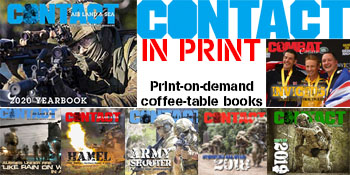 ---
.
.
9870 Total Views
2 Views Today