General David Hurley sworn in as Governor General
Share the post "General David Hurley sworn in as Governor General"

His Excellency General the Honourable David Hurley AC DSC (Retd) has been formally sworn in as Australia's 27th Governor-General.
FILE PHOTO : Newly-sworn-in (1 July 2019) Australian Governor General David Hurley (right) at an aircraft-deliver ceremony at Williamtown, NSW (December 2018), with the now-retired Sir Peter Cosgrove. Photo by Brian Hartigan.
During his swearing-in speech at Australia's Paliament House this morning, Governor General Hurley said Australia was not a finished product and he looked forward, with his wife Linda, to working with Australians in exploring, discussing and shaping our nation's future possibilities.
"I am extremely proud of my country and greatly honoured to become its Governor-General today," he said.
General Hurley takes over from the 26th Governor General Sir Peter Cosgrove who has served as the Queen's representative in Australia, and the Commander in Chief of the Australian Defence Force 25 March 2014.

TRANSCRIPT OF SWEARING-IN SPEECH:
Speech by His Excellency General the Honourable David Hurley AC DSC (Retd) Governor-General of the Commonwealth of Australia
Swearing-in Ceremony Monday, 1 July 2019, 5 minutes
Dhawra nguna dhawra Ngunawal
Yanggu gulanyin ngalawiri, dhunayi, Ngunawal dhawra.
Wanggarralijinyin mariny balan bugarabang.
Having just made an acknowledgment in Ngunnawal language, I acknowledge the traditional owners of the land on which we meet, the Ngunnawal People and pay my respects to their elders, past and present, emerging leaders and all Aboriginal and Torres Strait Islanders gathered here today.
The Honourable Scott Morrison MP(Prime Minister of Australia)
The Honourable Tony Smith MP
(Speaker of the House of Representatives)
Senator the Honourable Scott Ryan (President of the Senate)
The Honourable Susan Kiefel
(Chief Justice of the High Court of Australia)
The Honourable Anthony Albanese MP(Leader of the Opposition)
Members of the Ministry
Members of the Australian Parliament
Members of the Diplomatic Corps
Chief of Defence Force and senior Defence leaders
Departmental Secretaries
Distinguished guests
My fellow Australians
Sir Ninian Stephen, the 20th Governor-General of Australia, once described the role of Governor-General as 'depicting a nation to its people'.
During the last five-and-a-half years as Governor of New South Wales, I tried to build on Sir Ninian's theme to explain, in part, an important role that Governors, and the Governor-General play, that through their engagement with communities Australians can be provided with a reflection of themselves and their country.
Through speeches, supportive visits and the conduct of acts of events of encouragement and recognition, the Governor-General can highlight to all Australians their inherent strengths, their concern for the common good, their humanity and decency and their desire for a 'fair go'.
We can be informed by many sources of the ills of our society—it is important that we are reminded of its goodness.
In my closing speeches as Governor, I highlighted the richness of our society, not a material richness, but a richness of spirit.
I have seen this richness of spirit at work in the people and organisations assisting our veterans, our rural communities under stress, asylum seekers who we have welcomed into our country and our Indigenous brothers and sisters.
There are countless organisations and people demonstrating how 'rich' this country is each day. As Governor-General I am absolutely committed to supporting these people in their work.
I know that in doing so I will build on the work of Sir Peter and Lady Cosgrove.
Driven by the timeless notions of public service and working for the common good they undertook a daunting program of engagements over the last five years.
I thank them on behalf of all Australians for their dedication, commitment and contribution to the nation and wish them well in the next phase of their lives.
My emphasis on community engagement will sit alongside the critical constitutional role performed by the Governor–General. Australia has an enviable record as a parliamentary democracy. The efficient and effective performance of my responsibilities is an essential element of our democracy and I take on those responsibilities with the greatest seriousness.
I thank the Prime Minister for providing me the honour of becoming Australia's 27th Governor-General. I look forward to working with him, the Government, all members of Parliament and our national institutions in serving the people of Australia.
I thank my wife Linda, for her support and companionship, both of which are absolutely necessary to enable me to fulfil my responsibilities and our joint responsibilities. I also thank my children, family and friends for their love, support and forbearance.
Along the shoreline of Circular Quay, Sydney, there are many large brass plaques honouring famous authors who had a literary association with Australia.
To me, one in particular sends a profound message to us today.
David Malouf, an Australian author, was the son of a Lebanese father and English born mother of Portuguese descent—a proudly diverse background that is reflected in so many Australian families.
Malouf's plaque reads:
'Australia is still revealing itself to us. We oughtn't close off possibilities by declaring too early what we have already become.'
Australia is not a finished product. I look forward, with Linda, in working with you in exploring our nation's future possibilities.
I am extremely proud of my country and greatly honoured to become its Governor-General today.
Thank you.
OFFICIAL BIOGRAPHY:
David Hurley joined the Australian Army in January 1972, graduating from the Royal Military College, Duntroon into the Royal Australian Infantry Corps. In a long and distinguished 42-year military career, his service culminated with his appointment as Chief of the Defence Force.
He commanded the 1st Battalion, The Royal Australian Regiment during Operation SOLACE in Somalia in 1993, receiving the Distinguished Service Cross. Following promotion to Colonel, he was appointed Chief of Staff, Headquarters 1st Division in June 1994, attending the U.S. Army War College in 1996 and 1997. He commanded the 1st Brigade from 1999-2000 in Darwin, supporting Australian-led operations in East Timor. He was appointed the inaugural Chief of Capability Development Group from 2003-07, Chief of Joint Operations Command in October 2007, and Vice Chief of the Defence Force in July 2008. Promoted to General, he succeeded Air Chief Marshal Angus Houston as Chief of the Defence Force on 4 July 2011 until his retirement on 30 June 2014. In 2010, he was appointed a Companion of the Order of Australia for eminent service to the Australian Defence Force.
Prior to being sworn in as Governor-General, David Hurley served as the 38th Governor of New South Wales from October 2014 – May 2019.
David Hurley was born in Wollongong, New South Wales on 26 August 1953, the son of Norma and James Hurley. His father was an Illawarra steelworker and his mother worked in a grocery store. He grew up in Port Kembla and attended Port Kembla High School where he completed his Higher School Certificate in 1971. He graduated with a Bachelor of Arts and Graduate Diploma in Defence Studies from the Royal Military College, Duntroon in 1975. He is married to Linda with whom he has three children: Caitlin, Marcus and Amelia.
He was awarded an Honorary Doctorate of Letters from the University of Wollongong in 2013; a Doctor of the University, honoris causa, from the University of New South Wales in 2015; made a Fellow of the Australian Academy of Technology and Engineering in 2016; and awarded an Honorary Doctorate from Macquarie University in 2017.
.
.
.
.
.

.
.

.

---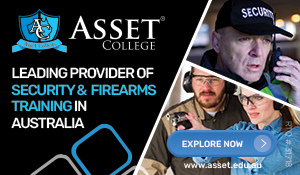 ...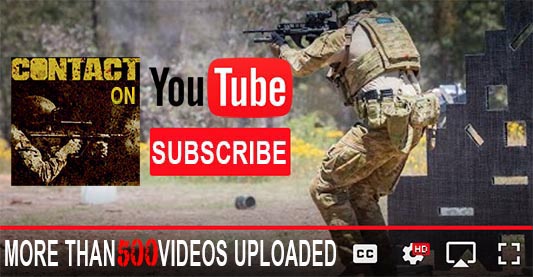 ---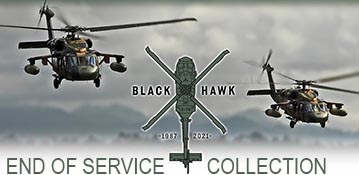 ...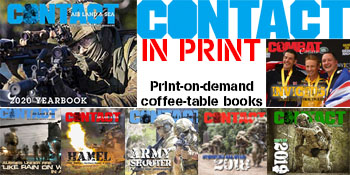 ---
.
.
Share the post "General David Hurley sworn in as Governor General"
6537 Total Views
2 Views Today