5RAR presented new Colours by Governor General
Share the post "5RAR presented new Colours by Governor General"

Yesterday the Top End community witnessed a rare event – the consecration, dedication and presentation of new Colours for the 5th Battalion, Royal Australian Regiment.
CAPTION: General Sir Peter Cosgrove, Governor General of Australia presents new Colours to 5RAR in Darwin, watched by Major General Mark Kelly, Colonel Commandant of The Royal Australian Regiment. Photo by Private Brendan Austin.
Governor General General Sir Peter Cosgrove and Colonel Commandant of The Royal Australian Regiment Major General Mark Kelly were on hand to present the new Colours to the battalion on Darwin's Esplanade.
The Colours, which were last presented on 5 June 2008, are the symbol of the military unit and bear the battle honours granted in recognition of gallant deeds performed by its members.
5RAR laid up the old Colours in St Mary Star of the Sea Catholic Cathedral in Darwin today.

The battalion was grateful to the 5RAR Association members who joined them for the parade and to the City of Darwin for their support.
EDITOR'S NOTE: As a point of interest (or maybe not), this story took me more than an hour to research, after spotting the photo on Facebook. There were no caption details, not mention of the GG or Colonel Commandant being at the event, no press release – and I couldn't find a single mention of the GG being in Darwin at this event or any other event in Darwin this weekend. In fact, information was so scant – no actually, non-existent – I began to doubt the facts, and had to put a lot of circuitous research into it. Even then, you had to take my word for it – until confirmation came from CONTACT fans (see comments below).
UPDATE – 2 days after event: Some photos popped up on the Defence Image Library today – but no press release or story to go with them. The 'deep caption' supplied with the photos was obviously written before the event, in future tense, and the individual captions offered no new information beyond what I already pieced together above.
Also, I've been sent one local newspaper clipping of a single photo, badly captioned, mentioning the GG's attendance – but still no story or reporting of the actual event.
It beggars belief.
6 days after the event: The video was posted on the Defence web site, with no new information, except per a transcript of interviews, among which CO 5RAR said, "The presentation of colours only occurs once every 25 years or so".
5RAR was last presented Colours on 5 June 2008!
.

.

---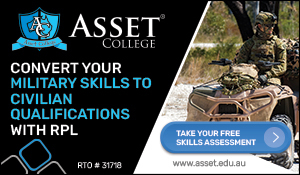 ...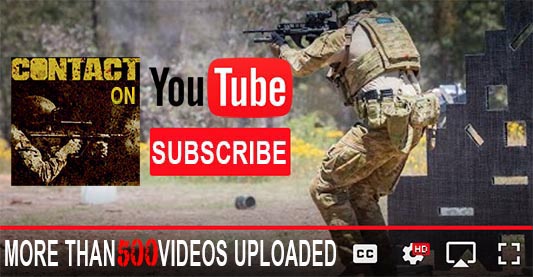 ---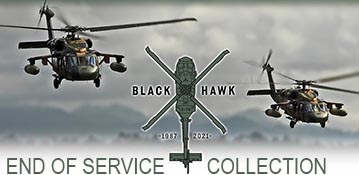 ...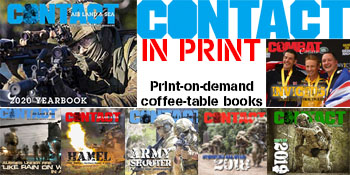 ---
.
.
Share the post "5RAR presented new Colours by Governor General"
8419 Total Views
4 Views Today