During the April school holidays, 10 Australian Air Force Cadets took to the skies in the AAFC's new Diamond DA40 NG training aircraft – seven of them achieving solo status.
CAPTION: First SA solo: CCPL Max Ramm is congratulated by SQNLDR (AAFC) Scott Wiggins following his first solo flight – and the first South Australian Cadet to fly solo in the AAFC's new DA40 NG. Photo by SQNLDR (AAFC) Nicolaas Robbertse.
The first to go solo, on 16 April, was Cadet Sergeant Mark Hargreaves of No 402 Squadronat Watsonia, from No 4 Wing (Victoria) – story here.
CSGT Hargreaves has always wanted to be a pilot in the RAAF.
Of his first solo flight in the DA40 he said, "The flight felt very similar to a flight with an instructor on board, except there was no-one watching my every move, and I had to make all the decisions by myself.

"When I landed the plane and had taxied it back to the parking spot, I looked across and saw all my course mates, staff and RAAF officers on the porch cheering me on as I opened the canopy, which is something I will never forget".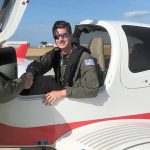 He was followed two days later by fellow Victorian, Leading Cadet Luke Gould from No 403 Squadron (Beaconsfield).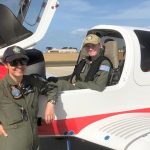 That same day, Cadet Corporal Brianna Haunold of No 710 Squadron (Bunbury) was the first Cadet from No 7 Wing (Western Australia) to go solo.
The first Cadet from No 6 Wing (South Australia) to go solo was Cadet Corporal Max Ramm, from No 609 Squadron (Warradale Barracks).
Then Cadet Warrant Officer Artyom Keddie from No 507 Squadron (Devonport) was the first Cadet from 5 Wing (Tasmania) to go solo.
They were followed, also on 18 April, by Cadet Sergeant Lachlan Davis of No 428 Squadron (Newtown) and Cadet Corporal Kiera Galan of No 429 Squadron (Queenscliff).
Course Coordinator Squadron Leader (AAFC) Scott Wiggins said, "We heartily congratulate each one of them on achieving this milestone in their careers".
"The other three who didn't have the chance to go solo will have further opportunities with continuation flying training, as they will remain part of the program for up to 12 months," Squadron Leader (AAFC) Wiggins said.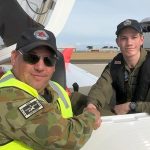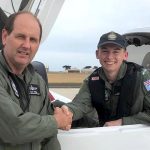 One of the instructors was Squadron Leader (AAFC) Nicolaas Robbertse, Commanding Officer of No 906 Aviation Training Squadron at RAAF Edinburgh in SA.
"I was impressed with the flying skills of these young adults – we had a cautious beginning, but by the end of the course they had really excelled," Squadron Leader (AAFC) Robbertse said.
Flying Officer (AAFC) Paul Rosenzweig, Public Affairs & Communication Officer for Aviation Operations Wing, said, "This powered flying training course has been a great way for these young cadets aged in their mid-teens to see their flying careers take off".
On behalf of his course-mates, Cadet Sergeant Mark Hargreaves said, "I would like to thank the Australian Air Force Cadets and the RAAF for giving me and other cadets the opportunity to undertake flying courses where cadets can live their dream and fly in the high-tech and amazing DA40- NG".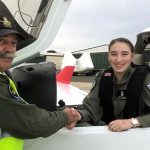 CCPL Kiera Galan (429 Squadron) is congratulated by SQNLDR Gary Presneill after completing her first solo flight on 18 April. Photo by SQNLDR (AAFC) Scott Wiggins.
.
.
.
.
.
.
.

.

---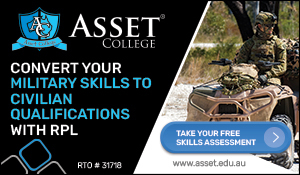 ...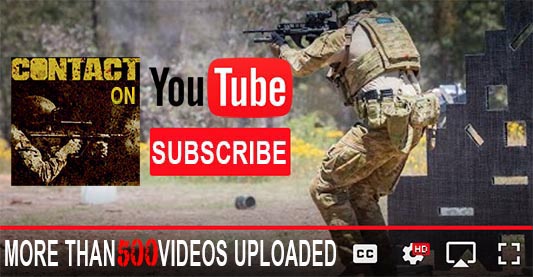 ---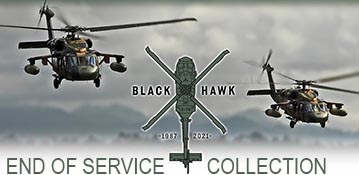 ...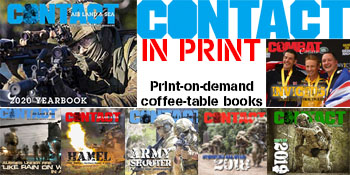 ---
.
.
8068 Total Views
2 Views Today