How gender bias in recruiting can hurt an individual (male)
Share the post "How gender bias in recruiting can hurt an individual (male)"

A very sad and frustrating case of apparent gender discrimination in Defence Force Recruiting has been brought to my attention.
Of course, gender bias has been the rumour, the reporting and Chief of Army's admittance for ages – but it really hits home when you come across a concrete example…
A bloke, who shall remain nameless, tells me he has tried for several years to get into the Army as a helicopter pilot. In fact, he first applied more than five years ago.
Back then, he says he achieved very high scores on all tests given to him by Defence Force Recruiting, from his first YOU Session, through additional testing for aircrew roles, then psych, medical and eventually the Aviation Screening Program, where he says he also scored very well – after which he was told he could apply for helicopter pilot, if he passed officer selection.
However, he was also told to go away and get this course and that course under his belt in civvie street, to improve his chances at the officer selection board.

He says he passed the suggested courses (at great personal expense – financial and mental) with 'high distinctions'.
Then he was told his recruitment test results had expired simply because of the time that had passed, so he had to do it all again. And again passed with flying colours (pun intended).
This time it was suggested he should go do a leadership course or get leadership experience ("with SES for example") to improve his chances at officer selection [though I thought leadership was what they taught at ADFA and RMC?].
In any case, SES wouldn't take him on because they knew he wanted to 'go army' ASAP and they didn't want the expense of training a leader only to lose him to another organisation.
In the mean time, our bloke got talking to some girls he met at aviation screening, some of whom freely admitted they "barely scraped through" – but all were selected and have since gone to pilot school to fly for the RAAF.
Now, for clarity, neither I nor this bloke are suggesting that these women are not competent pilot candidates. They did actually get through selection above the minimum standards required. They will also only get through pilot training and into employment if they pass their courses. But, our bloke did most certainly score better than at least some of these females at aviation screening and did not progress to training.
Anyway, he says he has no self delusions about being the best candidate – some blokes he got tested with did actually get through.
But then again, one bus-load of new trainees he saw departing the recruitment office for their first day of training "had about 10 women to every guy in the group. It only struck me later what was going on".
He also says he would have been satisfied to have been told if he wasn't suitable, but says that at all stages he was praised and encouraged and 'mentored' in the direction of pilot, pretty much to the exclusion of all other available jobs.
At one point, desperate just to get in, he enquired about other options, such as Aircraft Fitter as a digger instead of an officer – but was flatly told that that trade was currently only open to female applicants.
Anyway, time marched on and now, on the wrong side of 30, our bloke is "at wits end as to whether I should keep trying or not".
He's also been told his second application has expired simply because of time and he has to start the whole recruitment process all over again.
Trouble with that is, this high-scoring bloke only has this one last chance to get in because he (and everyone else applying) is only allowed three attempts at the process. It doesn't matter a hoot that he hasn't failed in any single aspect of recruitment testing thus far.
Sadly, however, on this impending third and final attempt it may also not matter how highly he scores. Apparently, gender really does count – and this bloke, and hundreds like him, have the wrong X and Y ticks in those boxes.
Of course, it's not just our bloke's first-hand experience that suggests capable men are being discriminated against in the recruitment process. Then Chief of Army Lieutenant General Angus Campbell told a Senate Estimates hearing early last year that (and I paraphrase), 'space at the head of the queue for all employment categories is held open specifically for women and if those spaces are not filled by women within six weeks of recruitment, only then will they be opened to men'.
WHAT DO YOU THINK? Your thoughts or experience in this regard are welcomed via comments below or on social media – or, if you wish to remain anonymous, feel free to write to editor@militarycontact.com and we can add your comment on your behalf, without revealing your identity.
FILE PHOTO (2014): An Australian Army Tiger armed reconnaissance helicopter fires its chin-mounted chain gun at Puckapunyal. Photo by Sergeant Brian Hartigan.
.
.
.
.
.

.
.

.

---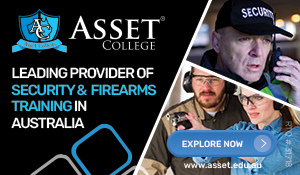 ...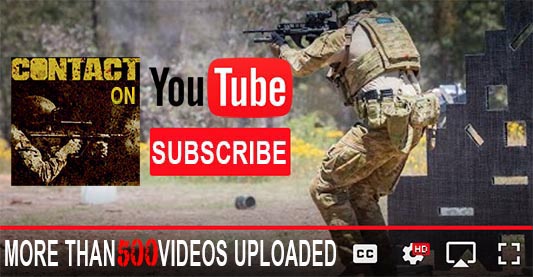 ---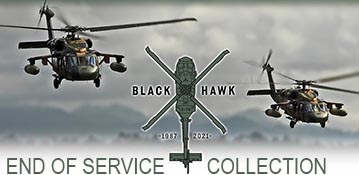 ...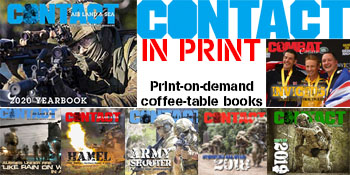 ---
.
.
Share the post "How gender bias in recruiting can hurt an individual (male)"
19922 Total Views
2 Views Today