Training Session #2 – Service Dogs: Part 1

In this lesson I want to start a three-part series on Service Dogs.
Today in Part 1, I will cover the difference between Working Military Dogs and Service Dogs, the medical benefits of Service Dogs and the dangers of people using 'fake' Service Dogs.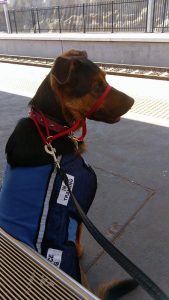 Is a Working Military Dog the same as a Service Dog?
Working Military Dogs perform extremely important roles serving their country, providing protection and detecting substances.
Their service, determination and ability to save lives is invaluable.

Working Military Dogs do their job and do their job well.
Like Working Military Dogs, Service Dogs are also assigned to one specific handler – however, they are very different to their Working Military Dog cousins.
A Service Dog is a dog specifically trained to help people who have disabilities, such as visual, hearing or mobility impairments, suffer from PTSD or are prone to seizures, to name a few.
In the civilian world, Service Dog behaviour and codes of conduct are determined by the Disability Discrimination Act (DDA) 1992 and Public Access Test (PAT). I will cover the DDA and PAT in Part 2.
Service Dogs must not perform any type of guarding or protective role for their handler, or exhibit behaviour which may be deemed aggressive.
Military Working Dogs have incredible drive and are bred for their tenacity, while Service Dogs are required to be placid – basically, the opposite end of the spectrum.
While some dogs are purpose bred, the majority of Service Dogs are shelter dogs.
Both Military Working Dogs and Service Dogs are fit for purpose, must be medically fit, require intense training to fulfil their roles and not all dogs that commence training pass the high standards required. They are the elite of their fields.
Service Dogs – what's the medical evidence?
Do Service Dogs really provide benefits for those who aren't blind?
Service Dogs most certainly provide life-changing benefits to many people with a wide range of medical conditions.
There are many research papers to support the use of Service Dogs. Let's get into the nitty gritty for a moment.
Friedmann et al* documented that the presence of dogs was associated with reductions in blood pressure, heart rate and distress.
Olmert** summarized findings that show blood oxytocin levels rising in both animals and people as they interact with each other.
Oxytocin is thought to be associated with pair bonding and a reduction in fear or anxiety.
In a nutshell, dogs help relearn trust, offer unconditional love, are vigilant, encourage exercise, promote routine, promote social interaction and reduce loneliness.
Add on top of this a Service Dog's ability to perform skills that can interrupt nightmares and flashbacks – what PTSD sufferer wouldn't want that in their life?
The rise of 'fake' Service Dogs
There has been an increase in the number of 'fake' Service Dogs.
The availability of Service Dog coats and badges over the internet has enabled people to access items giving the appearance that their pet dogs are Service Dogs.
It may seem harmless enough – "I want to take my dog into a café with me because I feel calmer when he's with me".
But, slapping a coat on a dog to take it into a cafe does not make your dog a Service Dog.
This is not only detrimental to those people with 'real' Service Dogs, but it can also pose a danger to the public.
Service Dog training is intense and requires very high levels of obedience and skill, with these dogs exposed to stressful situations which can cause fear responses in some dogs.
Why is fear a problem?
Fear is a leading cause of aggression in dogs.
Dogs that may not normally be aggressive may react in an aggressive way when they feel threatened or trapped.
Being in a confined area – or example, a busy train or walking in crowds – invades their personal space.
Dogs can be startled by a sudden loud noise, like plates being dropped in a restaurant, or feel stressed when they hear babies crying or children screaming.
Often people try to pet the dog without asking or may allow their children to run up to a Service Dog – all of which invades the dog's personal space.
In Part 2 I will cover general information relating to Service Dogs.
Information on how Service Dogs differ to a dog running around in your neighbour's backyard, tasks Service Dogs can perform in their daily duties and what qualities make a good Service Dog.
References:
Friedmann E, Katcher AH, Lynch JJ, Thomas SA. Animal companions and one year survival of patients after discharge from a coronary care unit. Public Health Rep. 1980;95(4):307-312
Olmert MD. Made for Each Other: The Biology of the Human-Animal Bond. Cambridge, MA: Da Capo Press; 2009.
.
.
,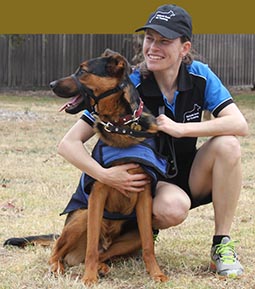 Melanie Scott is a former police officer with PTSD.  She is a qualified dog trainer who is passionate about dogs and helping first responders. Melanie Scott K9 Training (MSK9T) offers a variety of services including group dog-obedience classes, puppy classes, private in-home consults, as well as therapy and service-dog training. You can contact Melanie on 0448 395 797 or visit her web site.
.
.
.
.
.
.
.

.

---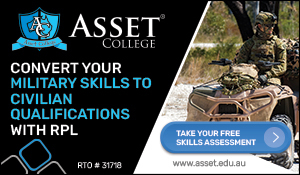 ...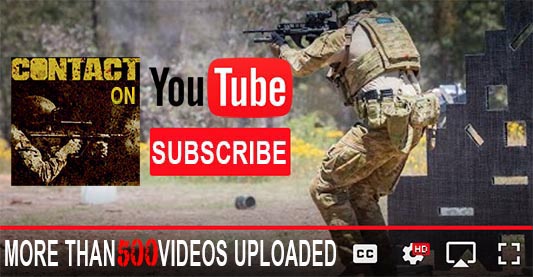 ---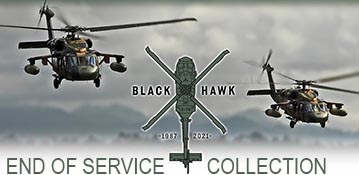 ...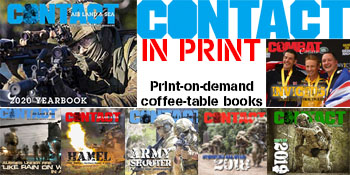 ---
.
.
5610 Total Views
2 Views Today