I think it is fair to say that we were stunned to lose both platoon commanders.
I don't want to lighten the despair we felt for the others that were killed and wounded but losing two platoon commanders had a big impact on Alpha Company.
Both Bill and Pat were very well respected by the men.
We had endured the tough lead-up training to war together and we found them to be excellent platoon commanders – we would have followed them anywhere.
Three months in country and we suffer a big loss and we still had nine months to go.

The Red Rat was in trouble, and why not?  I dunno anyone who had a good word to say about him.  He was so disliked by the men that someone, who will remain nameless, threw a smoke grenade into his tent at The Dat.  It wasn't anyone from 2 Platoon.
The Red Rat was transferred to Admin Company because he had a bad back and it was acting up out bush causing him some personal problems.
At about the same time we also lost Tojo our platoon sergeant who got a promotion and was transferred to somewhere else in the Bn.  Our new sergeant was Mick, he wasn't a patch on Tojo but as I'd find out later he tried very hard and he and I actually became great mates.
The final change was our new platoon commander, John W.  He was a Kiwi and he would be with us temporarily until a replacement was found and then he would move on to a Kiwi platoon.  You will recall we were the ANZAC Bn. and we had two companies of Kiwis with us.
A company parade was called and we were to meet the new company commander – or, looking at it another way, he was about to meet Alpha company.
Now normally we walk around our lines in just shorts and boots because it's so bloody hot.  But for the parade we polished our boots, put on our cleanest greens and marched down to the company parade area like real soldiers.
The CSM, whose nickname is Mother, was there and he wanted the platoons in a U shape:  1 Platoon on the side, 2 Platoon in the centre of the 'U' and 3 Platoon on the other side.
Now, soldiers just can't walk up and form a 'U'.  We don't know how to do that.
So the platoon sergeants have to march us into position and the pressure is on them to call 'Halt' at the precise moment.  If they call 'Halt' too soon we are short of our designated spot in the 'U' and if they call 'Halt' too late, well I don't have to spell it out for you.
It a bit like an old guy trying to park a caravan in a tight spot at the caravan park with all the old stagers watching him stuff it up.
"2 Platoon.  Halt!"
"2 Platoon three paces and halt.  Quick march!"
"2 Platoon will advance. Left turn!"
"2 Platoon. Right Dress!"
"2 Platoon. Eyes front!"
"2 Platoon.  Stand at ease.  Stand Easy!"
I love all this stuff, especially when the other sergeants are trying to manoeuvre their platoons in exactly the same way with exactly the same words of command at exactly the same time.
We wait for the OC.
"Shit it's hot."
My mind wandered back to our first parade in country just a little over three months ago when the Red Rat said, "Welcome to the war men," and I wondered what the new guy would say to impress us.
Mother took charge of the parade.
"Alpha Company.  Attention!"
Mother about turns and stand to attention awaiting the OC.  The OC marches up to Mother, they salute and exchange words.
The OC is shorter than the CSM, he is slim and he has dark hair.  His body language tells me he is very confident.
They salute each other again, the OC stays at attention, the CSM does a right turn; and marches off to the side of the parade.
The OC stands there at attention.
We stand there at attention.
He says nothing for a few moments as we wait for his words of wisdom.
"I want the platoon to my front to move to my right.  I want the platoon on my right to move to my left.  I want the platoon on my left to move to my front.  Platoon sergeants, take charge!"
The platoon sergeants come to attention, salute and all call out "Sir" at the same time.
Then the fun begins, as each sergeant tries to move his platoon to the new location as demanded by the new OC without getting tangled up with the other platoons moving about.
As you can imagine it was a ridiculous thing to do, but we did as he asked even if it did take a lot of yelling and swearing under breath.
Finally, we were in position and standing to attention, our shirts soaked with perspiration.
The OC spoke – "Gentlemen, that's the first and last time I will intentionally stuff you around."
I like this new guy already.
.
.
.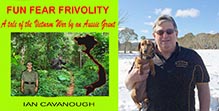 Reproduced with permission from FUN, FEAR, FRIVOLITY – A tale by an Aussie infantry soldier in the Vietnam War – which is now also available in ebook format. See here to order.
Hi guys. I am a good-looking, opinionated old fart who relishes a spirited debate on any topic regardless of how much I think I know about it.
Ian Cavanough,
Tumut, NSW
.
.
.
.
.

.

---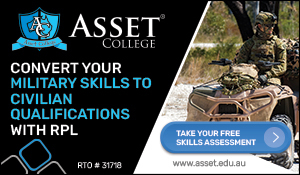 ...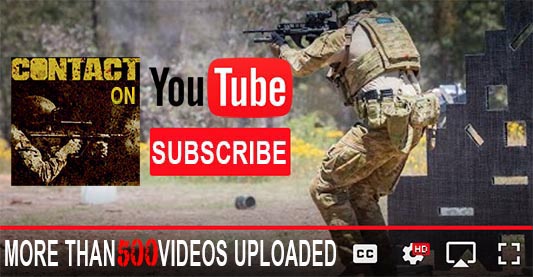 ---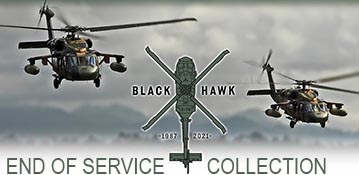 ...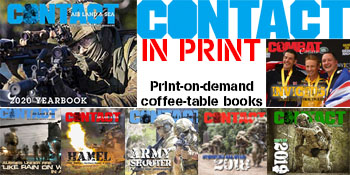 ---
.
.
9512 Total Views
4 Views Today