Training Session #4 – Service Dogs: Part 3

In this third part to my series on Service Dogs, I want discuss the financial costs associated with training Service Dogs and how to decide if a Service Dog is right for you.
View all Melanie Scott's dog-training blogs here.
.
Why are Service Dogs so expensive?
Service Dogs are very expensive to train, costing between $20,000 and $30,000 each.
These costs cover everything from initial dog purchase, to food, vet costs (vet exams may include full blood work, X-rays if necessary, vaccinations, de-sexing, worming, flea treatment, emergency care), training equipment (training jackets, boots, crates, collars, leads, speciality equipment, bowls, treat pouches, training treats/toys), travel expenses (training on public transport, petrol costs travelling between training locations, transporting the dog to his new home on a plane), general upkeep (shampoo, brushes, grooming, nail clippers, bedding), animal housing costs and, most importantly, paying dog trainers to raise these dogs up to the required standard.

The annual ongoing upkeep for a Service Dog (and the majority of domestic dogs) is approximately $1500, which is something to take into consideration if committing to the purchase of any animal.
On average, it takes between 12-18 months of intense training per dog, including obedience training, specific PTSD-skills training and lots and lots of public outings and social interaction.
A minimum of one to two hours of training per day for more than six months is only a starting point, with lots of commitment, hard work and ongoing patience required if you decide to train a Service Dog.
Not every dog that commences training passes the strict conditions of the Public Access Test.
Remember these dogs are required to work in extremely stressful environments beyond the level of normal interaction of companion dogs.
In order for a Service Dog to move from 'L plates' (in training) to a fully-fledged Service Dog there are many, many hours of intensive training.
Public Access Test (PAT)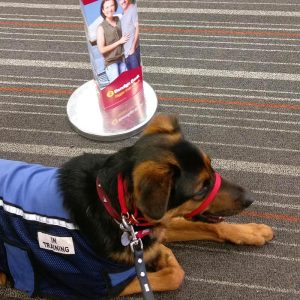 The Public Access Test is conducted by an accredited instructor to assess whether your Service Dog in training can become a Service Dog.
There are numerous obedience skills tested. For example, sit and drop stays, recalls and heeling.
Skills for safe travelling are tested – for example, unloading and loading into a vehicle.
This means your dog must not enter the vehicle unless commanded to do so, he must sit in the passenger side foot-well of the vehicle and must not exit the vehicle unless commanded to do so.
When the dog exits the vehicle he must wait calmly beside his handler.
And this test is conducted in public, meaning lots of distractions.
In addition to the obedience skills, your dog must demonstrate three specific tasks that alleviate your disability, for example, interrupt a crying episode, stand behind you in a queue of people to protect your personal space and interrupt a flashback.
Things to consider before obtaining a Service Dog:
Do you have a diagnosed medical condition?
Could a Service Dog help alleviate the symptoms of your medical condition?
Do you have not only your doctor's but your family's support?
Support is critical in helping you with any problems before and during the training process and helping you cope with stress or problems.
Owning a Service Dog will change the way you interact with your family and the way your family interacts with each other.
You must consult your family and consider their feelings.
Many families and partners see an improvement in the sufferers' health and comment that the dog has encouraged more social outings and independence.
There is, however, the odd occasion where the presence of a Service Dog has raised jealousy issues and questions about the amount of time the sufferer is spending with the dog, or insecurities around the sufferers' new-found independence.
While this does not occur often, it highlights why it is vital you discuss plans and have the support of your family.
A Service Dog can improve quality of life but the dog is a management tool, not a magic cure for PTSD.
The dog needs to be used in conjunction with other therapies and you must continue to follow medical advice.
.
.
,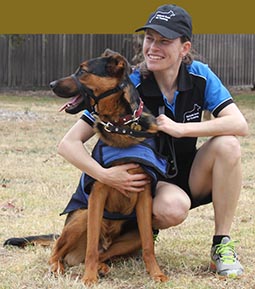 Melanie Scott is a former police officer with PTSD.  She is a qualified dog trainer who is passionate about dogs and helping first responders. Melanie Scott K9 Training (MSK9T) offers a variety of services including group dog-obedience classes, puppy classes, private in-home consults, as well as therapy and service-dog training. You can contact Melanie on 0448 395 797 or visit her web site.
.
.
.
.
.
.

.

---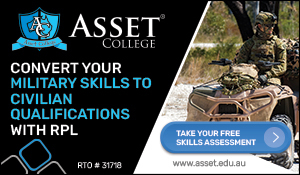 ...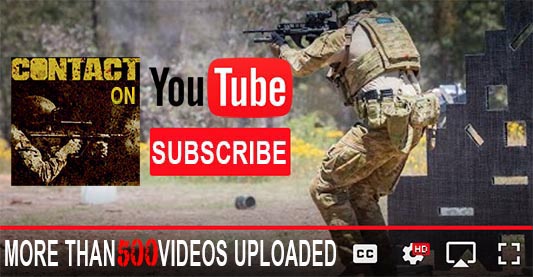 ---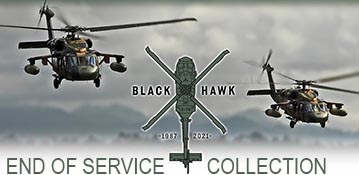 ...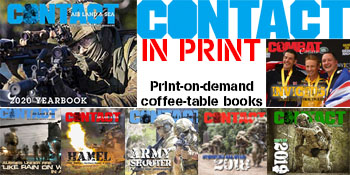 ---
.
.
5567 Total Views
4 Views Today