Centenary of the Battles of Bullecourt 
Commemorating the actions at Bullecourt, France, 11 April & 3 – 17 May 1917
In early 1917 Australian soldiers fought two battles against the vaunted Hindenburg Line at Bullecourt in France. So ferocious were these battles that Australian soldiers renamed the town 'The Blood Tub.' The first action fought on 11 April was a complete disaster, the second (3 – 17 May) a hollow victory at best. Charles Bean, Australia's official historian, later wrote that this battle was '…in some way the stoutest achievement of the Australian soldier in France, carried through against the stubbornest enemy that ever faced him there.' Seven thousand Australian casualties attested to this fact.
To mark the centenary of the Battles of Bullecourt, a special commemorative service will be held on Saturday 13 May in the Sanctuary at 11am followed by a special talk by author Dr David Coombes. Bookings are required for the talk as seating is limited in the Auditorium. Visitors can also explore the 'The Blood Tub, Australians at Bullercourt 1917′ exhibition currently on display in the East Gallery, Galleries of Remembrance.
72nd Anniversary of Victory in Europe (VE Day) 

Monday 8 May 2017, 11am
Wreath Laying on the Forecourt

The RSL will hold a State Remembrance Service, in conjunction with the Friends of the ODD BODS Association, at the Shrine of Remembrance to commemorate the Second Word War Victory in Europe. On 7 May 1945 the German High Command authorised the signing of an unconditional surrender on all fronts, just a week after the death of Adolf Hitler: the war in Europe was over. The surrender was to take effect at midnight on 8–9 May 1945. The following day, 8 May, was declared VE (Victory in Europe) Day.

Bomber Command Commemorative Association (Vic) 

Sunday 21 May 2017, 12 noon
Wreath Laying in the Western Gallery

The Bomber Command Commemorative Association (Victoria) Inc exists to ensure, in perpetuity, the continuance of the memory of those Australians, and particularly the Victorians, who served in RAF Bomber Command during the Second World War. It  holds an annual service of remembrance at the Shrine.

Battle of Crete and Greece Commemorative Council

Saturday 27 May 2017, 10am
Wreath Laying on the Forecourt

This service is held on the first Sunday after the 20th of May. The day includes a small parade, church service, and wreath laying ceremony in remembrance of the men and women from Australia and Greece that fought and fell in the battle of Crete in May 1941.

Victorian Aboriginal Remembrance Service

Wednesday 31 May, 11am
Wreath laying on the Forecourt

This annual service honours the service and sacrifice of all Indigenous service men and women. Today, Indigenous personnel are serving on peacekeeping operations and in all areas of the Australian Defence Force.
Talks and Events

Friends of the Shrine can attend public programs for free. General admission is $5 per person. Bookings essential.

One Woman's War and Peace

Wednesday 3 May, 12 noon
Shrine Auditorium

Wing Commander Sharon Bown's remarkable 16-year career with the Royal Australian Air Force saw her deployed to East Timor, Bali and Afghanistan. From barely surviving a helicopter crash to commanding a combat surgical team, Sharon's journey is a confronting but inspirational account of military service.

Friends Luncheon and Screening of The Odd Angry Shot

Friday 19 May, 1pm Lunch, 2pm Screening Shrine Auditorium
Luncheon and screening: Friends (free of charge), general admission $25 Screening only: Friends (free of charge), general admission $5

The Odd Angry Shot stars Graham Kennedy, Bryan Brown, John Hargreaves and John Jarratt as men of the Special Air Service Regiment on a year-long tour of duty in Vietnam. They cope with the frustrations and closeness of camp life with irreverent and hard-edged humour. Luncheon and film screening followed by a Q&A with director Tom Jeffrey.

Robert Grieve VC

Tuesday 30 May, 12 noon
Shrine Auditorium

In 1917, Robert Grieve was awarded the highest military honour, the Victoria Cross (VC) medal, for knocking out a concealed machine gun post during the Battle of Messines. Philip Powell will discuss his research on Grieve and the broader implications of the Battle of Messines on Major-General Monash's 3rd Division. Stop by the Galleries after the talk to see this remarkable medal on display.
Exhibitions

Entry to exhibitions is by donation. All proceeds support the Shrine Education Program.

The Soldiers' XI

1 April 2017 – 1 April 2018
West Gallery, Galleries of Remembrance

The Soldiers' XI explores the conflicts in Timor, Iraq and Afghanistan from the unique perspective of cricket. Sergeant H has played cricket on eleven deployments with the Australian Army: to maintain team resilience, to build rapport with locals, and to de-stress after combat. Cricket once even brought together allies and enemy. Eleven bats each tell a story about war in the twenty-first century.

Australia's Field Marshal: The Leadership of Sir Thomas Blamey

23 July 2016 – 30 July 2017
South Gallery, Galleries of Remembrance

No Australian commander has ever shouldered more responsibility, nor so divided public opinion, than Sir Thomas Blamey. Detractors describe him as ruthless, self-seeking and egotistical; they point to personal scandals and the damaged careers of capable soldiers who stood in his way. Supporters speak of a man who understood, better than any other Australian leader, the wider nature of war.
Remembrance Magazine

Remembrance is the official magazine of the Shrine of Remembrance, and a fascinating read for anyone interested in learning about military history. The April 2017 edition includes The Bloody Battles of 1917 by Neil Sharkey, One Day in Afghanistan by Christopher May, Retired Not Out by Sergeant H, and Shining a Light on the Boer War by Dr Bronwyn Hughes.

Shop online or call 03 9661 8119 to order
Poppies Changing Colour Umbrella

A large walking stick-handle style umbrella that changes colour by magic! Watch the white poppies turn red when exposed to the rain! Perfect as a gift with a difference or to protect you from Melbourne's four seasons in one day! Stands at 90cm tall with a wide canopy.

Shop online or call 03 9661 8119 to order

Gum Leaf Coasters

This one of a kind coaster set is sure to bring a touch of Australia to your coffee table! These coasters are made with Australian Blue Gum leaves. Given the handcrafted nature of this product and the leaves used to make them, each piece is quite unique. Comes in a set of 4, round coasters are also available.
Shop online or call 03 9661 8119 to order

Poppies Sandwich Tray

A sweet and petite tray that guarantees to add a delightful touch to your weekend morning tea! Made from a quality melamine that is easy to clean and dishwasher safe. This sandwich tray is part of our Ashdene Poppies range that includes an assortment of poppy mugs, tea sets and an elegant tea pot.

Shop online or call 03 9661 8119 to order
.

.
.

.

---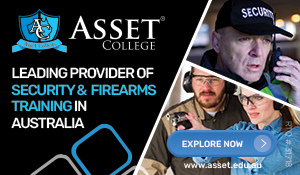 ...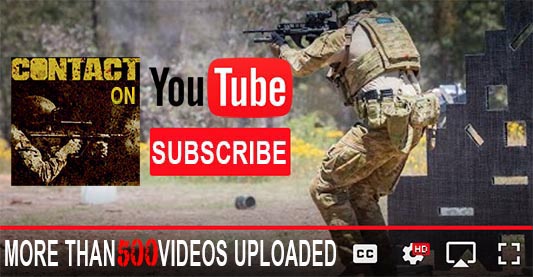 ---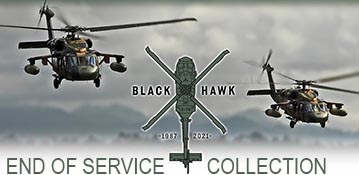 ...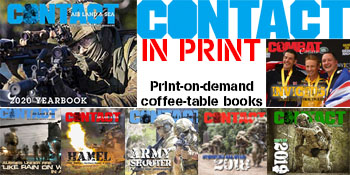 ---
.
.
8100 Total Views
2 Views Today