French Barracuda wins Aussie sub contract

French company DCNS has won the contract to build 12 new submarines for the Royal Australian Navy in a deal worth up to $50billion.
DCNS of France has been selected as the government's preferred international partner for the design of the 12 Future Submarines, subject to further discussions on commercial matters.
The Turnbull Government made the announcement toady, saying that the next generation of submarines for Australia will be constructed in Adelaide.
In a joint statement, Prime Minister Malcolm Turnbull and Defence Minister Marise Payne said the Future Submarine project was the largest and most complex defence acquisition Australia had ever undertaken.
"It will be a vital part of our Defence capability well into the middle of this century.

"This $50 billion investment will directly sustain around 1100 Australian jobs and a further 1700 Australian jobs through the supply chain.
"Today's announcement follows the comprehensive Competitive Evaluation Process (CEP) involving DCNS, TKMS of Germany and the Government of Japan.
"Each bidder submitted very-high-quality proposals and the Australian Government takes this opportunity to thank both TKMS and the Government of Japan for their ongoing commitment to Australia and their participation in the process.
"The CEP has provided the government with the detailed information required to select DCNS as the most suitable international partner to develop a regionally superior future submarine to meet our unique national-security requirements, as detailed in the 2016 Defence White Paper.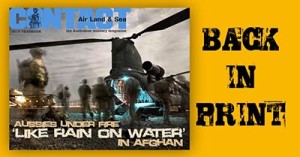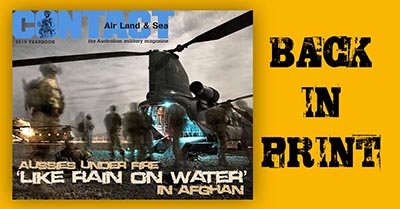 "This rigorous and independent process was led by Head of the Future Submarine Program, Rear Admiral Greg Sammut, and General Manager Submarines Rear Admiral Stephen Johnson USN (retired), who was previously in charge of the program to replace the Ohio Class ballistic missile submarines.
"The process was overseen by an independent Expert Advisory Panel, chaired by former Secretary of the United States Navy Professor Donald Winter.
"It was peer reviewed by Vice Admiral Paul Sullivan USN (retired) and Rear Admiral Thomas Eccles USN (retired).
"This decision was driven by DCNS's ability to best meet all of our unique capability requirements.
"These included superior sensor performance and stealth characteristics, as well as range and endurance similar to the Collins Class submarine.
"The government's considerations also included cost, schedule, program execution, through-life support and Australian-industry involvement.
"Subject to discussions on commercial matters, the design of the Future Submarine with DCNS will begin this year.
"The Turnbull Government is also conducting a strategic review of the workforce, skills and infrastructure needs to deliver this key capability as part of its Naval Shipbuilding Plan, to be released this year.
"This plan will bring together the requirements for the Future Submarine program, along with the more than $35 billion Future Frigate program and the more than $3 billion Offshore Patrol Vessel program, as part of the broader continuous naval shipbuilding philosophy to which the government is committed.
"The Turnbull Government will maximise Australian industry involvement in the program and will work closely with DCNS to identify opportunities for local businesses to integrate into the supply chain.
"Along with our recent naval shipbuilding announcements, the commitment to an Australian build will create a sustainable Australian naval shipbuilding industry and provide the certainty that industry requires to invest in innovation and technology and grow its workforce."
DCNS Chairman and CEO, Mr Herve Guillou said this success had been made possible thanks to the strong teamwork between the French authorities, DCNS and the company's industrial partners.
"France and Australia have been allies for more than 100 years and we look forward to further strengthening this time-honoured relationship and honouring the trust the Australian Commonwealth Government is placing in us for this ground-breaking project," Mr Guillou said.
The German competitor for the project, Tyssen Krupp Marine Systems, issued a statement conceding defeat and wishing both DCNS and Australian well.
Hans Atzpodien, Chairman of thyssenkrupp Marine Systems, said his company respected the Australian government's decision.
"We wish the government and DCNS success in this important national 'endeavour'," Dr Atzpodien said.
John White, Chairman of thyssenkrupp Marine Systems Australia said the competitive evaluation was conducted with high integrity and professionalism and he was was privileged to be part of it.
"We are naturally disappointed, but we stand ready to provide support for Australia's Future Submarines project with our unrivalled experience, leading technology and track record in building submarines in the customer's own country," Dr White said.
"thyssenkrupp remains committed to the essence of its 'Project Endeavour' for SEA 1000 – to transition Australia's naval shipbuilding industry to world-class naval capability and competitiveness, capable of export."
About DCNS:
DCNS is a European naval defence and in marine renewable energy company. The company says its success as an advanced technology company with global reach is built on meeting customer needs by deploying exceptional know-how, unique industrial resources and an ability to develop innovative strategic partnerships. "DCNS designs and builds submarines and surface combatants, develops associated systems and infrastructure, and offers a full range of services to naval bases and shipyards," a company spokesman said. The DCNS Group generates annual revenues of €3.04 billion and employs 12,953 people (2015 data).
.
.
.

.
.

.
.

.

---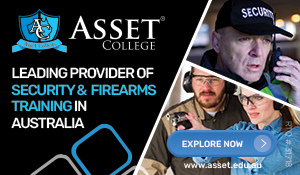 ...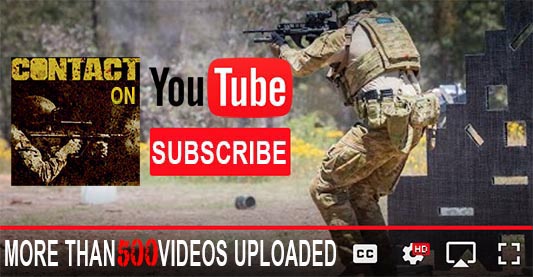 ---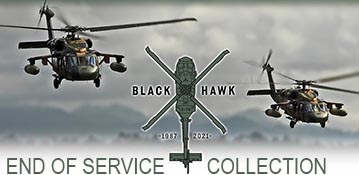 ...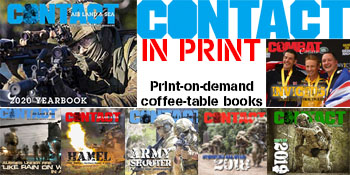 ---
.
.
16080 Total Views
2 Views Today