Operation Fiji Assist – Soldiers help on road to recovery
Share the post "Operation Fiji Assist – Soldiers help on road to recovery"

Australian and Fijian soldiers work together to bring about some normality on Koro Island
By Capt Megan McDermott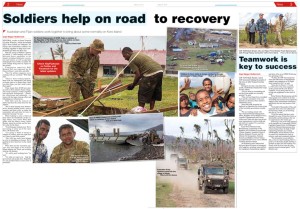 SEVERAL weeks on from Tropical Cyclone Winston, which devastated Fiji's Koro Island on February 20, Fijian and Australian soldiers are working together to help local communities get back on their feet. With the arrival of HMAS Canberra on March 1, LHD landing craft have delivered heavy machinery to the island, including bulldozers, excavators and tractors, as well as specialist tradespeople from 2CER, to bolster the work already being done by Fijians on the ground.
Construction supervisor WO2 Richard Hall was impressed by the Fijian military's work ethic and skills. "The Fiji military engineers we're working with are excellent," WO2 Hall said.
"They've been working hand-inhand with our tradespeople and taking on board what we've shown them. Once you show them, you don't need to show them again."
Three troops from 2CER have started work in Koro Island's Nasau village. The troops comprise combat engineers and specialist tradespeople – plumbers, electricians and carpenters – to assist with the large clean-up effort and rebuilding key infrastructure.
WO2 Hall said the removal of debris had been the initial focus for the sappers.

"We've been clearing areas obstructed by derelict building works, such as masonry and block work, to render the community safe and clear for tents or temporary housing," he said.
While helping to clear a block of land where the foundations of the village bakery once stood, WO2 Hall spoke with the bakery owner, Junior Kaitani, about the cyclone and his family's plan for the future.
"Everything got washed away. We're trying to clean up all the mess here," Mr Kaitani said.
"I'm going to think of trying to rebuild my bakery again but right now we'll have to start from scratch.
"The ADF has really been helping us a lot in rebuilding our houses. We're grateful to have them here on the island with us."
WO2 Hall said the Australian sapwere also happy to be on Koro Island helping the locals and working with the Fiji military.
"It's really good working here," he said.
"It's what we want to do – help the government and people here. Hopefully we can get them back to some form of normality."
Teamwork is key to success
CDF ACM Mark Binskin visited ADF personnel helping the people of Fiji recover after Tropical Cyclone Winston.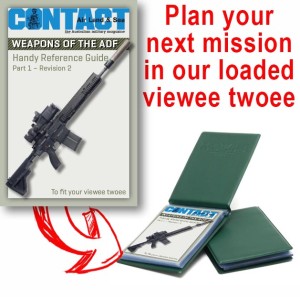 During his two-day visit earlier this month, ACM Binskin thanked the troops for their efforts. "You are doing an outstanding job and the Fijian people are extremely grateful," he said. "They will not forget how you helped them and the community or the compassion you showed as they started to rebuild their lives." About 900 ADF personnel are deployed on Operation Fiji Assist as part of the Australian government contribution.
"We are working closely with Fiji's National Disaster Management Office, Republic of Fiji Military Forces, Australia's Department and Foreign Affairs and Trade and other non-government organisations to deliver help and aid where it's needed. It's a real team effort," CDF said.
Fijian Prime Minister Frank Bainimarama, Commander of the Republic of Fiji Military Forces RAdm Viliame Naupoto, Australia's Head of Mission Margaret Twomey and Fiji Minister for Immigration, National Security and Defence Timoci Natuva accompanied CDF on his visit to HMAS Canberra and Koro Island. ACM Binskin said Canberra had delivered about 90 tonnes of emergency relief supplies, including water purification equipment, humanitarian supplies and three of the seven MRH-90 helicopters operating in Fiji.
"To date, the ADF has transported more than 480 tonnes of humanitarian supplies and equipment on 28 flights from Australia to Fiji," he said. "From the Air Force C-17A and C-130J crews to the Army engineers on the ground and the crew aboard Canberra, we are doing what we can to help our neighbours in their time of need."
Prime Minister Bainimarama said the Fijian people were resilient in the face of hardship, but needed and accepted the support of the international community, specifically the men and women of the ADF.
"On behalf of the people of Fiji, and especially those who were affected by the hurricane, thank you all for being here for us," he said. "Of all the storms that have come through Fiji, none of them have been as destructible and devastating as the one we experienced a few weeks ago."
Following a tour of the ship and brief of the operation by Commander JTF635 Capt Brett Sonter, RAN, ACM Binskin and Prime Minister Bainimarama flew to Koro Island where the bulk of ADF engineering elements are working with Republic of Fiji Military Forces to restore key infrastructure such as schools, roads and community shelters.
"The devastation is just unbelievable, in fact it's heart breaking. But it's good to see the Fijian people starting to get back on their feet and working very closely with all of us to get the communities up and running again," ACM Binskin said.
Helping communities get back to normal
2CER troops help get children back to school on Koro Island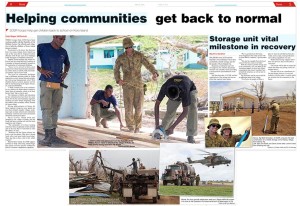 THREE troops from 2CER have been working solidly with the Republic of Fiji Military Forces, Fiji officials and villagers to help the children of Koro Island return to school.
Positioned in the Koro Sea between Fiji's two main islands, Koro Island was one of the worst hit by Tropical Cyclone Winston with 90 per cent of its buildings damaged or completely destroyed. Support Troop Sergeant Sgt Alistair Le Lievre said his troop had been working on a number of projects primarily focused on the restoration of community buildings. "Since we've arrived in Koro, most have been based around community centres such as schools, halls and medical centres," Sgt Le Lievre said.
The focus on community buildings was a deliberate decision made by Fijian authorities as they looked beyond immediate life-saving humanitarian relief. With children back at school, parents will be able to start focusing on the repair of houses, crops and farmlands.
"I think it means a lot to the community as a whole as it allows them to return to some form of normality, which so far they haven't had," Sgt Le Lievre said.
The clearance of debris and restoration of key infrastructure has been the main focus for the Fiji and Australian engineers working on Koro Island, beginning with the island's only secondary school, located in Nasau village.
Having made progress in Nasau, the three engineer troops are now spread out over Koro Island's smaller villages, working to get as many schools and community restored until more permanent structures can be put in place.
Sgt Le Lievre, whose troop was assigned to the village of Mudu, said the troop had been working well with the local engineers and villagers.
"The community we've been working with have been exceptional in their attitude and in the way they've welcomed us onto the island," he said.
"Working with the Fijian military has a real eye-opener. They have a strong work ethic and good trade knowledge. They also like to have a bit of fun, which is great."
Beyond Koro Island, the 2CER sappers continue to help outer-lying islands begin the initial recovery process enabled by HMAS Canberra's amphibious capability.
Storage unit vital milestone in recovery
By Maj Kris Gardiner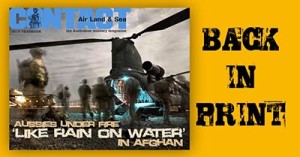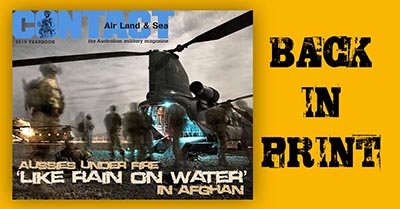 SOLDIERS from 2CER and the Republic of Fiji Military Forces have assembled a mobile storage unit for the people of Koro Island, Fiji. Requiring coordination and a lot of manpower, the 10x24m aluminium structure was carefully raised, providing a focal point for aid distribution on the island.
Sgt Matt Snowden, of 2CER, said the construction of the storage unit was an effort that required many hands. "We've got lads from the Fijian Army Engineers who came across with us from HMAS Canberra," Sgt Snowden said.
"We also have people from the local council who have come in to help." With the intent to gift the storage unit to the community, care was taken by the Australian sappers to show their Fijian counterparts and council members how to build the structure, as well as how to take it down.
Sgt Snowden said the unit would be an important asset to the village. "It will give the people of Koro a place to store the aid that has been provided, such as tarps, water purification and cooking equipment," he said. "Rather than having villagers left to their own devices, they will be able to come here.
"The locals will be able to ensure the chiefs and elders are getting evenly distributed stores." The unit will act as a warehouse for the time being, however, its size and mobility will also make it a useful multiuse structure for the community in the future.
From the pages of ARMY – the soldiers' newspaper – issue 1369, 24 March 2016
.
.
.

.
.

.

---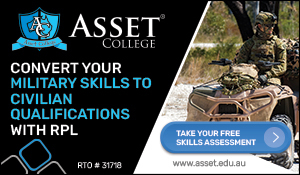 ...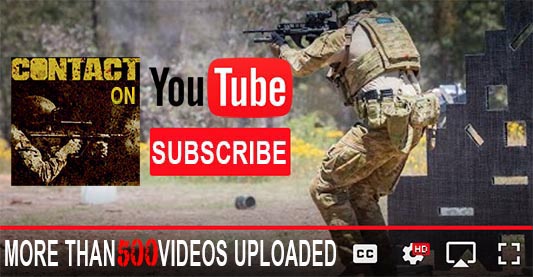 ---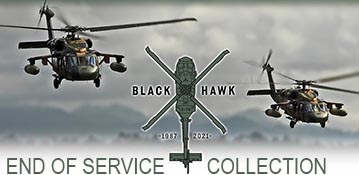 ...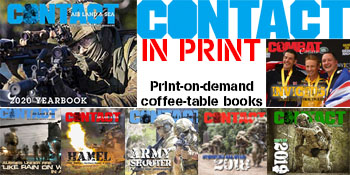 ---
.
.
Share the post "Operation Fiji Assist – Soldiers help on road to recovery"
9738 Total Views
4 Views Today