April at Melbourne's Shrine of Remembrance

TALKS AND EVENTS
WILL DYSON: AUSTRALIA'S RADICAL GENIUS
Tuesday 5 April,  5.30pm arrival for 6pm start
Ross McMullin's illustrated presentation will illuminate the life, creativity and humour of the conspicuously talented, remarkably versatile and internationally acclaimed Ballarat-born artist–writer Will Dyson, who depicted Australian soldiers with profound empathy and sympathy as our first official war artist. Dyson drew endurance and resilience, grit and grief. Arrive early to view some of Dyson's best-known work in the Humanity Under Fire exhibition, with access to the Galleries of Remembrance extended until 6pm exclusively for those attending this talk.
ANZAC DAY DOCUMENTARY SCREENINGS
Monday 25 April, three sessions. Recommended for mature audiences. Bookings essential.
9am and 11am – Bringing Our Stories Home (50mins duration)
This collection of six short films melds documentary with dramatization to explore the wide ranging impacts of the First World War on Australians at home. From shell shock and war induced disability, to food shortages and racial discrimination within the AIF, these films offer a strong local perspective on the war.

2pm – Battle of Long Tan (100mins duration)
Narrated by Sam Worthington, this documentary is a tribute to the nobility and valour of the 108 Australian and New Zealand servicemen who fought off up to 2,500 Viet Cong and North Vietnamese soldiers at Long Tan on 18 August 1966. The documentary combines interviews with the veterans of Long Tan with re-enactments of the battle to convey the story of one of the most savage and decisive engagements in ANZAC history.
CRETE 1941: THE BATTLE OF 42ND STREET
Tuesday 3 May, 12 noon arrival for 12.30pm start
75 years ago this month members of the Australian 6th Division fought a ferocious battle against elite German paratroopers on the island of Crete. Having been evacuated from Greece only weeks earlier the Australians and New Zealanders were poorly armed and had no air support but their resistance, although ultimately unsuccessful, would decimate the German airborne forces. This program will be presented by Dr Adrian Threlfall, military historian and lecturer at Victoria University.
Please note that the public programs Meet the Rats (10 April) and A Unique Regiment: The 4th Light Horse Regiment 1914–1919 (20 April) are booked out.
CEREMONIES
For a full list of this month's services please visit shrine.org.au/ceremonies
BATTLE OF CRETE 75th ANNIVERSARY
Sunday 10 April, 12 noon
Wreath laying on the Forecourt
SIEGE OF TOBRUK 75th ANNIVERSARY
RATS OF TOBRUK ASSOCIATION AND 2/4TH AUSTRALIAN GENERAL HOSPITAL
Sunday 10 April, 1pm
Wreath laying on the Forecourt
MELBOURNE LEGACY COMMEMORATION CEREMONY FOR STUDENTS
(ANZAC DAY FOR STUDENTS)
Friday 22 April, 11am
Wreath laying on the Forecourt
FRIENDS OF THE 15TH BRIGADE – VILLIERS-BRETONNEUX DAY
Sunday 24 April, 1.30pm
Wreath laying at Tree B45
ANZAC DAY
Monday 25 April, 6am Dawn Service, 9am March, 1pm Commemorative Service
Public information: shrine.org.au/anzacday
Media registration: Access to the ANZAC Day dedicated media zones is only permitted with a pre-approved media zone pass. Register online at: shrine.org.au/media
Registrations close 5pm Monday 18 April 2016.
EXHIBITIONS
1966: THE YEAR THAT CHANGED THE WORLD
4 April 2016 – 2 July 2017
Galleries of Remembrance, open 10am – 5pm daily (last entry 4.30pm)
shrine.org.au/1966
Official launch: Thursday 7 April, 2.30pm (invitation only, media welcome)
1966 was the year that Australia sent a Task Force to Vietnam, the year the first National Servicemen served in the war, and the year of the battle of Long Tan. Australia felt the heat of the Cold War and the throes of a youth revolution, in the year the first baby boomers came of age. Fifty years on, this exhibition tells the story of a year that changed Australia and the world.
POZIÈRES: AUSTRALIANS ON THE SOMME 1916
4 March –– 7 August 2016
Shrine Visitor Centre, open 10am – 5pm daily
shrine.org.au/pozieres
A new exhibition marking the centenary of one of Australia's most tragic episodes on the Western Front during the First World War. In a series of bloody actions between 23 July and 3 September 1916, the 1st, 2nd and 4th Australian Divisions succeeded in capturing their objectives but at a truly terrible cost: 23,000 casualties, including 6,800 men killed. The men distinguished themselves at places which have become bywords for Australian sacrifice – Gibraltar, the Windmill and Mouquet Farm. The story of Poziѐres will be brought to life through photographs, works of art and artefacts on loan from the Australian War Memorial, the Imperial War Museum, private collectors and Victorian families.
AUSTRALIA WILL BE THERE: VICTORIANS IN THE FIRST WORLD WAR (1914–19)
11 March – 1 May 2016
Mornington Peninsula Regional Gallery, Civic Reserve, Dunns Road, Mornington 3931
For a full touring schedule visit: shrine.org.au/australiawillbethere
All talks & events take place in the Shrine Auditorium, enter via the Education Centre (unless otherwise stated). Entry is by donation with all proceeds supporting the Shrine Education Programs.  
Bookings are essential: visit shrine.org.au/bookings or call 03 9661 8100 shrine.org.au 
Images and presenter biographies available on request.
.
.
.

.
.

.

---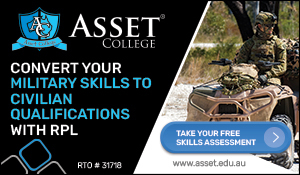 ...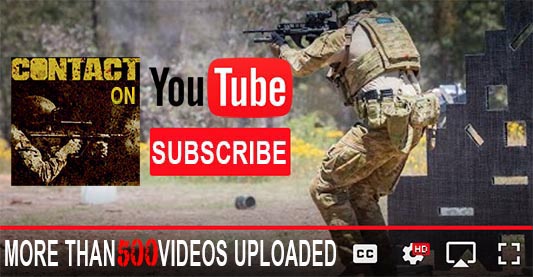 ---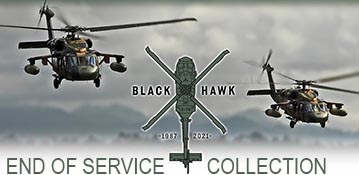 ...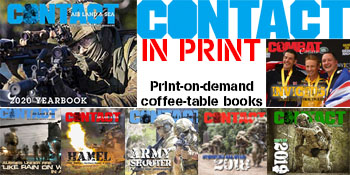 ---
.
.
8128 Total Views
2 Views Today