Like father, like sons, like subs

The smell of diesel would reach up the stairwell to a third-floor Lilyfield apartment before the man coated in it could be seen.
CAPTION: A young Simon Steyn with his mother Jackie and father Nick on HMAS Onslow in the UK before the O-boat departed for Australia, in 1969.
A young boy sitting at the top would be giddy with excitement knowing his father was back from a submarine patrol.
After being inside the iron capsule for months, diesel and hydraulic fumes would cling to the skin and clothing of anyone inside.
"Mum would open the door and I'd sit there at the top with so much excitement. I always remember smelling him before seeing him – it was so distinct," the young boy, now Chief Petty Officer Simon Steyn, said.

Almost 30 years later, Chief Petty Officer Steyn served on the same O-boat as his father and younger brother.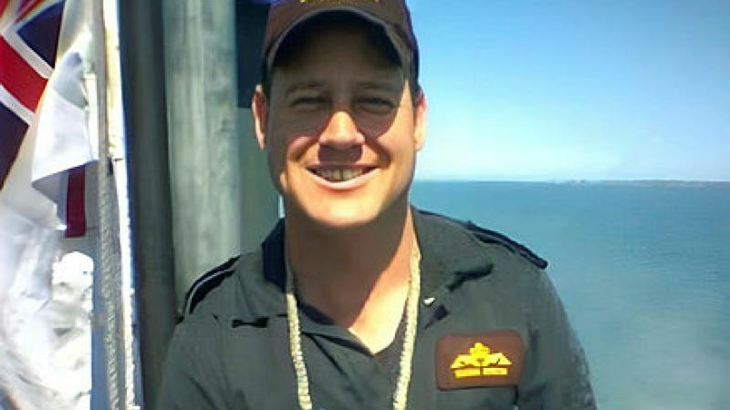 CAPTION: Chief Petty Officer Simon Steyn on the bridge lookout on HMAS Rankin in 2004.
Having served for 27 years, Chief Petty Officer Steyn was the third member of his family to board HMAS Onslow for his first time at sea.
His father, Nick Steyn, was part of the commissioning crew of Onslow in 1968, which brought it back to Australia from the UK and later served four years during the Cold War, from the Arctic Circle to South-East Asia.
His younger brother – also named Nick – added to the family's tally with a further 18 months on board.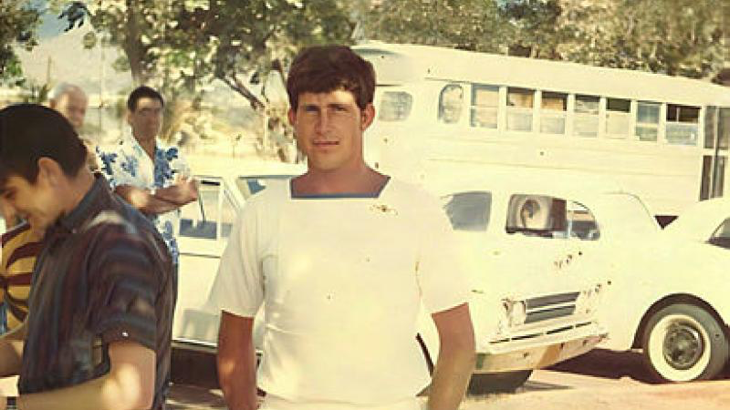 CAPTION: Able Seaman Underwater Control Submariner Nick Steyn waiting for a bus at Pearl Harbor in 1971.
After drawing the 'short straw' for an agent recovery exercise, Chief Petty Officer Steyn found himself on a water taxi, sailing out to a waiting O-boat at 2am in the morning.
It wasn't until he was on board and the lights came on, he was welcomed to Onslow.
"I had no idea it was her," Chief Petty Officer Steyn said.
"It was like a homecoming. My brother was a sonar operator and had just posted off so all the sonar crew knew me through him.
"All the older guys were hitting me up, 'your old man should have told you to stay off these stinking things' – it was just amazing."
Chief Petty Officer Steyn recently visited Onslow at Sydney's Maritime Museum in Sydney and, on entering, the stories his dad used to tell came to life.
"Dad bought a Rolex about the time I was born and my brother still wears it today," Chief Petty Officer Steyn said.
"My old man got permission when they were at depth to put it in the submerged signal ejector used to fire pyrotechnics to the surface – flooded it and got the watch out. Watch still works.
"As an adult, I went through that memory when I went down on the boat and found the ejector. That's where he did it."
Being 195cm and living in a confined space has its challenges.
In 2004, on HMAS Farncomb, Chief Petty Officer Steyn's submarine career took a turn.
With the boat on a ship lift, he was asked to come outside for a smoke, not knowing that a few minutes later he would be in a neck brace.
"I know to duck under the doors, but misjudged it that time and I broke my neck," Chief Petty Officer Steyn said.
"The next thing I remember was the officer of the day slapping the deck and calling my name, and then realising that I was in a neck brace."
Chief Petty Officer Steyn credited his brother Nick as being the better submariner with a 'can do' attitude, and it helped that he didn't constantly knock his head.
After Nick's 18 months in Onslow, he was sent to Collins-class training, meaning the brothers' sea time on the boat didn't overlap.
While working with his father in Port Adelaide, an O-boat came into the port.
Until then Nick aspired to join Air Force, but after being declined due to his height, an on-board visit made up his mind.
"From then on, Dad opened up more about his time and his experiences," Nick said.
"Getting posted to HMAS Platypus, staying at HMAS Penguin and all the other places he talked about, it's nice to share those experiences.
"If I was saying to him 'I'm on duty here' he could directly reflect in being at that same place that I was."
Times have changed since Nick was a submariner; from the smells to the living standard, those memories will never leave him.
"You couldn't smoke on board when I joined, only when you were snorting. But with Dad they could smoke anywhere.
"I did a funeral at sea once and the captain said 'one all round' on the boat and you just couldn't see a thing.
"You'd get a slick from the fuel on everything. On your coffee, your overalls would turn silvery and no showers."
Nick said that camaraderie is what stays with him most and if he had to do it all again, he would.
Of the stories his father told, some were more personal than others.
"It wasn't until I joined that it all suddenly clicked why he was the way he was when I was young," Chief Petty Officer Steyn said.
"You don't sleep in until 9am on a Sunday. 'You'll start rotting' dad used to say."
.

.
.

.

---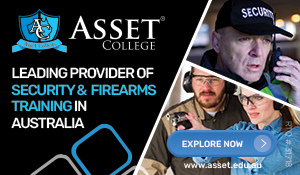 ...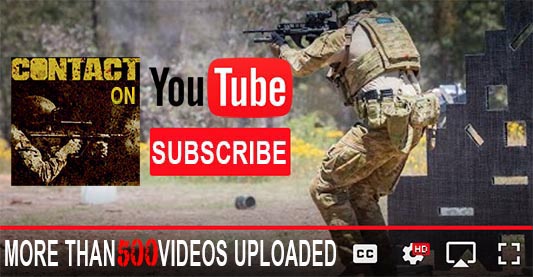 ---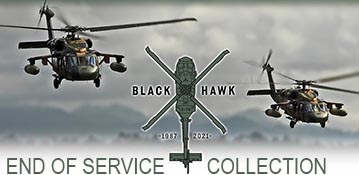 ...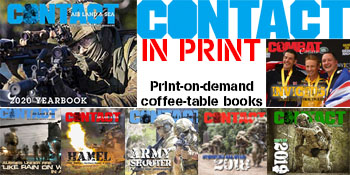 ---
.
.
1358 Total Views
4 Views Today