Engineers share student award

While Lieutenants Sarah Smith and Helena Sorial followed different paths when joining the Australian Army, their interest in engineering has put them on common ground in careers with the Royal Australian Engineers (RAE).
CAPTION: Lieutenant Helena Sorial and Lieutenant Sarah Smith at the School of Military Engineering. Story by Major Carrie Robards. Photo by Natashia Lee.
Both officers recently completed their Regimental Officer Basic Course (ROBC), were both named Student of Merit, and are soon to commence commanding a troop at one of Army's combat engineer regiments.
For Goulburn local, Lieutenant Helena Sorial, the six-month course at Holsworthy's School of Military Engineering completed years of training that began when she completed Year 12.
"I studied civil engineering at the Australian Defence Force Academy (ADFA), so there was a clear pathway for civil engineers to join the Royal Australian Engineers," Lieutenant Sorial said.

"It was good to have that assurance throughout my training, and I developed a passion for RAE during third year at ADFA as I learned more about the corps.
"I really enjoyed ROBC and feel confident that I can apply the knowledge that I have learned as a troop commander.
"We covered all combat and construction engineering skills, which kept the training interesting and it was great to see how each engineer skill is applied.
"I am most looking forward to having a variety of technical engineer, combat engineer and staff officer roles in my career, allowing me to apply different skills and gain new experiences with each posting."
Queensland born and bred, Lieutenant Sarah Smith took a different route.
Completing tertiary study in teaching before following her three brothers into the Army, she attended the Royal Military College in Canberra and commissioned into the corps of Royal Australian Engineers afterwards.
The prospect of leading highly specialised soldiers in challenging environments appealed to her.
"Being a combat engineer troop commander appeals to me as I'll have the opportunity and responsibility to manage a troop of highly skilled and knowledgeable engineers," Lieutenant Smith said.
"Not every officer who graduates from RMC has the privilege to lead such a qualified group of individuals."
ROBC course leader at the School of Military Engineering, Captain Christian Chessman, said that completion of the demanding training was required for the junior officers to be not only qualified, but ready for command in a combat engineer regiment.
"It is one of the longest initial employment courses for officers, spanning six months," Captain Chessman said.
"It covers training in diverse skill sets from demolitions and explosive hazard reduction, to construction and watermanship."
The diversity of the role of Army's engineers was a major drawcard for Lieutenant Smith, who encourages others considering the rewarding career to give it a go.
"We build bridges, we search routes, we provide a CBRND (Chemical, Biological, Radiological and Nuclear Defence) capability, we explosively breach obstacles and we are fundamental to maintaining relationships with neighbouring countries," Lieutenant Smith said.
"We completed our ROBC with students from nations such as Fiji and Papua New Guinea; it would be rewarding to work with my foreign peers in the future.
"My words of encouragement to anyone who is considering the role of an engineer officer is that it isn't about how much you know, it's about your willingness to learn and adapt."
.

.

---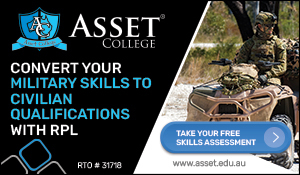 ...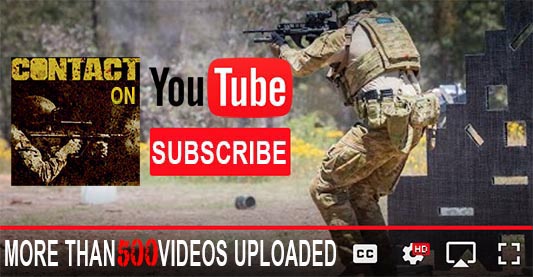 ---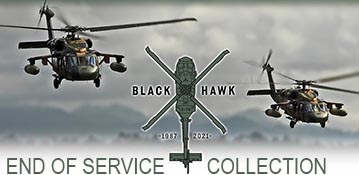 ...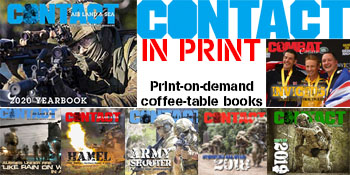 ---
.
.
1731 Total Views
2 Views Today