Aviators to walk for brain cancer research

Every morning, Wing Commander Nathan Draper wakes up and conducts a BIT check on himself.
CAPTION: Wing Commander (then Squadron Leader) Nathan Draper stands in front of a United States Air Force F-35A aircraft at Luke Air Force Base, US, in 2016. Story by Evana Ho. Photo by Leigh Watson.
"A Built-In-Test – just like our aircraft do," he said.
"Seeing what is fully mission-capable or only partially. And you're hoping for all green systems, then you jump up and into the day."
It's a habit borne of his engineering head that, until recently, was used in military planning and operations in the Enterprise Resource Planning (ERP) program.

These days, Wing Commander Draper's body gives more yellow and red alerts than green. He has outlived his prognosis of 12 to 16 months for a rare form of brain cancer known as Glioblastoma Multiforme grade 4, which he was diagnosed with in late 2019.
"I'm still here three years on," Wing Commander Draper said. "I'm not in a good position right now, but I remain exceptionally lucky. And I'm grateful to have had this extra time."
In the beginning, he was angry. He had tried to be the best person he could, working hard on his health and fitness and dedicating his professional life in service of his country.
He still gets emotional, but mostly he tries to remain positive. Now, Wing Commander Draper talks about cancer as a very equitable disease.
"It passes no judgement, and it has no boundaries," he said. "You could be Mother Teresa and still get it."
At just over 50, Wing Commander Draper has spent most of his life in the Air Force. He joined at 16 as an airframe fitter, following in his father's footsteps. His grandfather and grandfather's brother fought in Milne Bay in WW2.
Wing Commander Draper started out working on F-111s in 482 Squadron and 6 Squadron. At age 26, he returned to his old high school, Rosewood State High School in QLD, to finish Year 12 so he could pursue an engineering degree.
Wing Commander Phil Sixsmith, who worked with Wing Commander Draper when they were junior officers and now in ERP, said Nathan was driven and determined even prior to the brain cancer.
"He is highly resilient and always had that ability to take setbacks and work through them to get the outcome he hoped for," Wing Commander Sixsmith said.
"Nathan should be justifiably proud of his contribution to Air Force and conversely Air Force should also be proud (and grateful) of his contribution."
One of his major contributions was helping stand up the Australian component of the F-35A training centre at Luke Air Force Base in the United States.
He was the first maintenance manager for the first two aircraft off the production line which he also helped acquire.
"It was a huge team that contributed: from Washington to Fort Worth, Florida to Canberra with our engineers and logisticians," Wing Commander Draper said.
"Many people in the aviation community said it couldn't be done. But with what has been achieved already with the F-35A – it's nothing short of remarkable."
Deputy Program Director Defence ERP Air Commodore Damien Keddie, who was Director General of the Joint Strike Fighter Program, said Wing Commander Draper has faced his cancer with courage.
"He has been an inspiration to all of those who know him and he will be greatly missed from the ERP Program and the wider Air Force and Defence family," Air Commodore Keddie said.
Wing Commander Draper paid tribute to the enormous support he has received from his family and Defence. In particular, he cited Air Commodore Keddie and his wife Wing Commander Suzanne Keddie for rallying the Joint Strike Fighter team when he was first diagnosed.
Their two families, friends and colleagues took part in the Walk4BrainCancer in Canberra in 2019. Air Commodore Keddie plans to participate again in November.
There have been no improvements in brain cancer treatment in 30 years, according to Wing Commander Draper.
"I joined Air Force close to 36 years ago – if I had got this cancer in 1987, I would be having the same treatment back then," he said.
Walk4BrainCancer aims to raise awareness and funds to find a cure; a cause Wing Commander Draper has advocated for since his diagnosis. The benefits of his efforts will be reaped by others – a continuation of his life of service.
"I think it's who we are. I'd really expect no different from all of us in Defence," he said.
"That's why I feel compelled to just try and help."
Walk4Brain Cancer Canberra is happening on November 13, with a virtual walk on November 27. To join or to learn more, visit: walk4braincancer.com.au/walks/canberra/
Wing Commander Draper has been writing a blog about his brain cancer, which can be found at: bu11itt.wordpress.com
.

.
.

.

---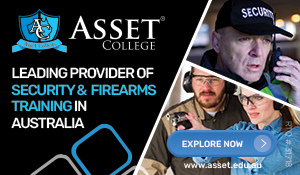 ...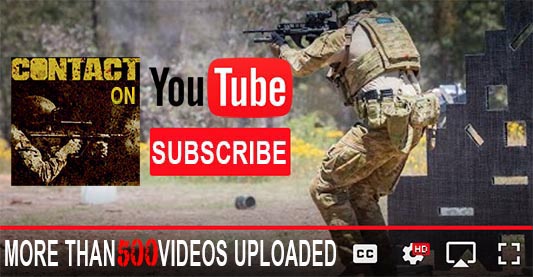 ---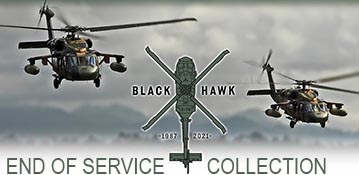 ...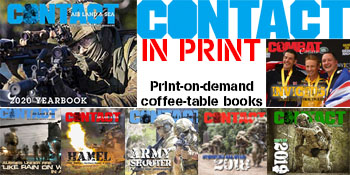 ---
.
.
1380 Total Views
4 Views Today