Change of Navy command in Canberra

The "weight" of command of the Royal Australian Navy has been officially handed over by the outgoing Chief of Navy, Vice Admiral Michael Noonan, to the incoming Chief, Vice Admiral Mark Hammond, in a ceremony at Defence Headquarters in Canberra.
CAPTION: Vice Admiral Michael Noonan presents the "weight" of command to Vice Admiral Mark Hammond during the Chief of Navy Change of Command Ceremony. Photo by Leading Seaman Tara Morrison.
The ceremony, on July 6, was attended by dignitaries and several hundred Defence members to mark the achievements of Vice Admiral Noonan over his four-year term and the appointment of Vice Admiral Hammond.
Vice Admiral Hammond thanked his predecessor for his strong leadership and service.
"I commend your personal investment in working to enhance the conditions of service for our people throughout your career," Vice Admiral Hammond said.

"You have rightly developed a reputation for deeply caring about our Navy and there is a deep respect for you across our people. I suspect that might be your most highly prized accolade of them all," he said.
Turning to the task ahead, Vice Admiral Hammond said he was humbled, energised and restless all at once, as he comes on watch as leader of the Royal Australian Navy.
"Across Defence, we must invest in, nurture, empower and unleash the full potential of our people. They deserve no less than our very best each day," Vice Admiral Hammond said.
"Today, there are 1600 officers and sailors of our Navy at sea, overseas or on domestic tasking. We must make sure that as they sail into our region's oceans, each of us is absolutely confident that we have done all we can to ready them, equip them and enable them.
"In my view, there is no greater responsibility than that which a leader has to their team, and I am humbled by this this challenge."
Vice Admiral Hammond served as Commander Australian Fleet from 2020 and as Deputy Chief of Navy from 2018 to 2020. He joined Navy in 1986 to become an electronics technician and commissioned as an officer in 1988.
He has had an extensive career as a submariner and served as Commanding Officer of HMAS Farncomb. He has worked in the Pentagon as Chief of Defence Force Liaison Officer to General Joseph Dunford, the Chairman of the US Joint Chiefs of Staff.
Vice Admiral Noonan said that the last four years had been a period of considerable change.
"I am incredibly proud of the unprecedented support our Navy people provided to our country during the COVID-19 pandemic, while also maintaining Navy's regular operations; protecting Australia's maritime approaches and vital trade routes, conducting essential border protection activities and maintaining a consistent presence in the South West Pacific and wider Indo-Pacific region," he said.
"We have grown into a larger, more diverse workforce of more than 15,000 people, and we have enabled the Defence Total Workforce Model to deliver a fully integrated workforce, with greater flexibility in the options to render, or in fact return, to Navy service."
Vice Admiral Noonan oversaw Navy Fleet's biggest evolution since the WW2. Navy commissioned two Hobart-class destroyers and two new auxiliary oiler replenishment ships, and took ownership of its first evolved Cape-class patrol boat.
"The most consequential of these decisions has been the Australian Government's announcement that at least eight nuclear-powered submarines would be acquired for the Royal Australian Navy through a trilateral security partnership between Australia, the United Kingdom and the United States, known as AUKUS," he said.
"I am confident I leave Navy in great hands. Vice Admiral Hammond is an exceptional leader, and a submariner with experience in Australian and Dutch conventional submarines, and French, British and US nuclear-powered submarines. I congratulate him on being appointed as our next Chief of Navy."
Vice Admiral Noonan joined the Navy in 1984 and throughout his career gained experience in a wide range of Navy and ADF operations through various sea and shore postings and operational roles. Highlights have included deployments to the Middle East, Southern Ocean and being the commissioning Commanding Officer of the Anzac-class frigate HMAS Parramatta.
He has fulfilled leadership positions at all levels of the ADF, with senior positions including the Director of Military Strategic Commitments, Director General of Operations at Headquarters Joint Operations Command, Commander of Maritime Border Command and Deputy Chief of Navy.
Following the formal speeches, Vice Admiral Noonan's flag was lowered and Vice Admiral Hammond's was raised, followed by a Fleet Air Arm flypast, comprising three MHR-60 Romeo helicopters.
Attendees celebrated the handover in a traditional "steel deck" barbecue after the ceremony.
.

.

---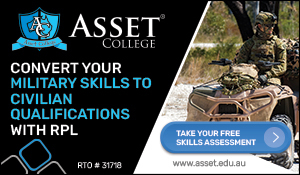 ...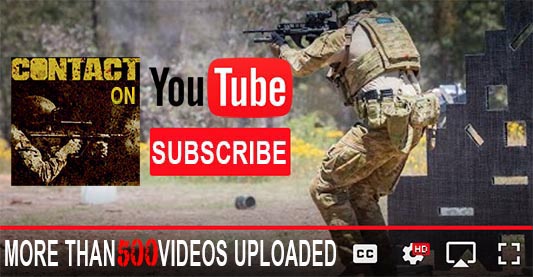 ---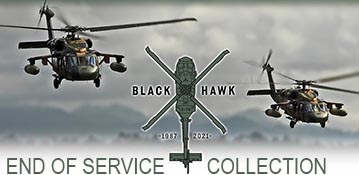 ...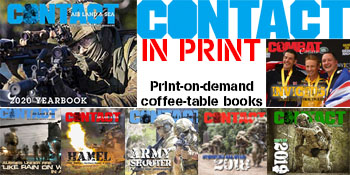 ---
.
.
1199 Total Views
2 Views Today