Their faces light up: are you going to sea, mum?'
Share the post "Their faces light up: are you going to sea, mum?'"

When Warrant Officer Natasha McRoe first went to sea in the early 2000s, options to connect with her family from the ship were limited.
CAPTION: Warrant Officer Natasha McRoe and her husband, Petty Officer Daniel McRoe, with their children, Flynn and Riley, at the Royal Tasmanian Botanical Gardens in Hobart.
"We could only call home on a phone that you had to book well in advance," she said.
"Now we can call home most days. The ongoing communication at sea makes it a lot easier now I have kids."
She joined from Hobart at age 18 and her first posted was aboard HMAS Manoora as an officers Steward, having previously trained as a bosun.

The first in her family to join, Warrant Officer McRoe wanted to travel and meet new people.
Her role as a steward made her the "forward face" of Navy, being seen by foreign dignitaries during functions.
She later deployed to the Persian Gulf during Operation Slipper, had a seven-month Royal Navy posting and served on operations Relex and Resolute.
Along the way, Warrant Officer McRoe met a marine technician named Dan.
"We met at sea where we spoke on-and-off," she said.
"When I posted off the ship, we stayed in touch, got married and had kids. I sometimes think 'if I wasn't on that ship, at that point in time, we wouldn't have met and had our wonderful family'."
Nine-year-old Flynn and three-year-old Riley have become used to a life of moving with their parents, according to Warrant Officer McRoe.
Whenever a new posting is mentioned, Warrant Officer McRoe receives a barrage of questions from her boys about where they're going and what school they'll go to.
"Every time they see something about Navy on the news, their faces light up and they say 'is that Dad's ship? Are you going to sea, mum?'," she said.
"When they got to look aboard HMAS Hobart, they were so excited and wanted to see where dad's bed was.
"My eldest says he wants to join the Navy when he grows up – they might end up doing something different, but it's heart-warming to see we're a positive influence on them."
Warrant Officer McRoe's sister is also a Navy warrant officer and her brother was a petty officer in naval stores.
"Coming home and having conversations is pretty easy – everyone understands each other. Even mum has figured things out and got on board," she said.
Dan is currently posted to Sydney while Warrant Officer McRoe works for PSU Australia remotely from Navy HQ in Hobart, where she has her mum to help with the kids.
She said a lot had changed over 20 years in how Navy looked after sailors' wellbeing and professional development.
Navy provides great flexibility these days, which is wonderful," Warrant Officer McRoe said.
"We know that we're going to be looked after and listened to and there's a lot more focus from Navy now on keeping the family together.
"They helped Dan find a place in Sydney and that took a lot of stress off the family.
"There's always someone you can pick up the phone and talk to, who can give you that extra support."
Warrant Officer McRoe also welcomed a new policy where personnel would serve no more than 440 days at sea in a two-year rolling period.
"Sometimes in the old days, you'd rock up to work and they'd say we're going to sea for the next three or four weeks, and you accepted that.
"More people are going to want to go to sea because the conditions are changing.
"And they're going to be happier at sea because they know when they're going to have time at home."
.

.

---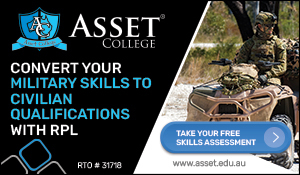 ...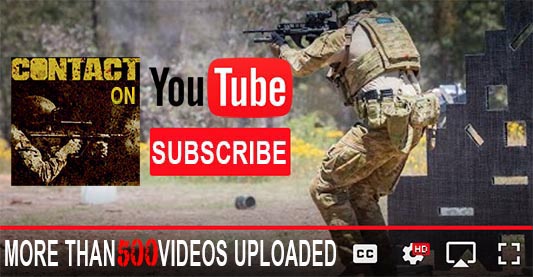 ---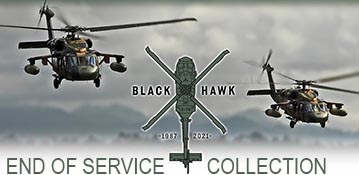 ...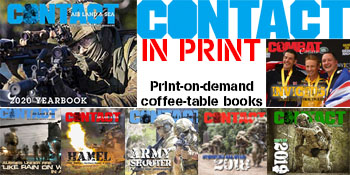 ---
.
.
Share the post "Their faces light up: are you going to sea, mum?'"
1785 Total Views
2 Views Today