The rise and rise of Australia's greatest defence export – Nulka
Share the post "The rise and rise of Australia's greatest defence export – Nulka"

Some of the world's largest warships are protected from missile attack by Nulka, an Australian-designed rocket that pretends to be a ship.
CAPTION: HMAS Perth launches the Nulka missile decoy system during the surface-to-air missile exercise during Exericise Rim of the Pacific.
Nulka developers struggled for decades to bring their ideas to fruition, until the sinking of the British guided missile destroyer HMS Sheffield in the Falklands War helped change military thinking.
On May 4, 1982, the guided-missile destroyer HMS Sheffield, part of the British taskforce during the Falklands War, was struck and heavily damaged by an Exocet sea-skimming anti-ship missile. 20 crewmen died and 26 were badly injured.
It was the first ship the Royal Navy had lost in battle since World War II.

In Australia, although the grim news gave no pleasure, it came as little surprise.
Australian Defence scientists had for several years been working on an off board expendable electronic countermeasure to defeat such threats as the French developed, manufactured and widely proliferated Exocet.
This countermeasure would become the Nulka active missile decoy, Australia's most successful defence export.
Its development was as much a triumph of persuasion and diplomacy as well as technology: Defence scientists had to lobby a sceptical Royal Australian Navy and attempt to persuade reluctant United States Navy researchers to collaborate.
"We in the electronic warfare community made limited headway in convincing Australian decision-makers that the low altitude vulnerability problem was real, especially from missiles carrying advanced radar and navigation systems," says Mr Scot Allison, former Director of the Electronics Research Laboratory at the Defence Science and Technology Organisation (DSTO), now DSTG.
"However, it was not until HMS Sheffield and the USS Stark [attacked on patrol during the Iran-Iraq war in 1987] were hit by Exocet missiles … that wider recognition of the problem began to occur."
Nulka was named using an Aboriginal word meaning "be quick". It is a rocket propelled, disposable, off board, active decoy that hovers in mid-air while seducing the incoming anti-ship missile to follow it rather than the ship.
Mr Allison first imagined the idea of an active decoy as a junior scientist in the 1970s.
"At the time we got into this, the US focus was predominantly on how to defend yourself as a Naval task force against "blue water" attacks by the Soviets," he said.
Nulka consists of two distinct pieces of technology – the electronic warfare payload, the sophisticated circuitry designed to seduce the guidance systems of the incoming missile, and then the vehicle to carry it away from the targeted ship.
The payload required sophisticated components not then available in Australia.
And while the concept was relatively simple to describe, it was massively complex to turn into working hardware.
"However, these were problems that DSTO was well equipped to address. It was a broad community of many talents, and we had real resources, sufficient to develop and prove prototypes provided we could obtain funding to engage industry," said Mr Allison.
Ably led by Bill Dickson, a capable and enthusiastic electronic warfare engineer, the Electronic Warfare Division established links with DSTO's Propulsion and Aircraft Systems Divisions as well as Defence industries such as the Government Aircraft Factory, and the Ordinance and Explosive Factories. These organisations teamed to develop what would become Nulka's hovering rocket.
While some were sceptical about the feasibility of a rocket that could hover in mid-air, then Chief Defence Scientist Tom Fink staked his and DSTO's reputation on funding its development, naming the project Winnin, an Aboriginal word meaning "to deceive".
Tests of the hovering rocket prototype at Port Wakefield in South Australia proved every bit as effective as all in DSTO had hoped they would be, and more so.
"It was spectacular. In fact, it was so spectacular that people started thinking of other uses for it," said Mr Allison.
Mr Allison was sent to the US to propose a collaborative program, taking with him tapes of the successful Port Wakefield trials and while the Americans were impressed and agreed to collaborate in R&D, they opposed any joint development and acquisition.
Soon after the meeting, HMS Sheffield was struck and military thinking began to change but the breakthrough in convincing the Americans to work with Australia only came when Kim Beazley, then Australia's defence minister, met Caspar Weinberger, the US Defense Secretary, and presented the Winnin results. Weinberger agreed to support it.
Engineers John Curtin and Ken Harvey in DSTO's Electronic Warfare Division led a team that developed and tested at sea a successful prototype for the Nulka decoy payload that exceeded anything the US had at the time.
Soon after, it was agreed the US would develop the Nulka payload based on the Australian prototype, and Australia would develop the vehicle. BAE Australia was selected as the prime contractor and integrator for the decoy, and would also oversee vehicle development and production.
Thousands of Nulka decoys have now been produced and fitted to more than 150 Australian and US warships, including the US Navy's Nimitz-class aircraft carriers, and the now withdrawn Canadian Tribal-class destroyers.
.

.
.

.

---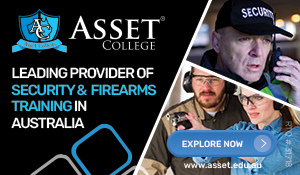 ...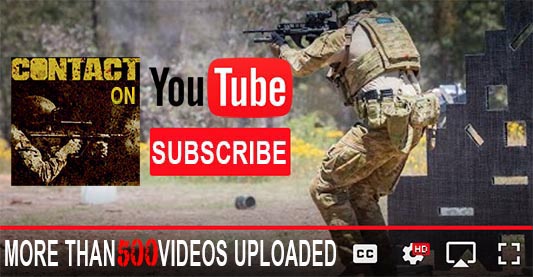 ---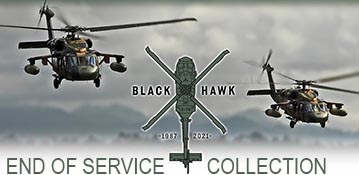 ...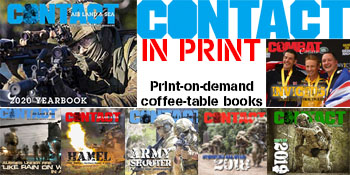 ---
.
.
Share the post "The rise and rise of Australia's greatest defence export – Nulka"
4514 Total Views
2 Views Today