New Indigenous Elder for Air Force

Air Force's Elder, Uncle Harry Allie, has passed the title to a newly appointed Elder, Aunty Deborah Booker, at a handover ceremony at RAAF Base Glenbrook on February 25.
CAPTION: Chief of Air Force Air Marshal Mel Hupfeld, right, meets with Uncle Harry Allie and Aunty Deb Booker prior to the Air Force Elder handover ceremony at RAAF Base Glenbrook, NSW. Story by Flight Lieutenant Jessica Aldred. Photos by Corporal Kylie Gibson.
The Air Force Elder advises Chief of Air Force on Indigenous cultural matters, engaging and mentoring aviators, and providing a key cultural link between Aboriginal and Torres Strait Islander communities and Air Force.
Uncle Harry was the first ever service Elder and has been highly influential in the role for almost 10 years.

Chief of Air Force (CAF) Air Marshal Mel Hupfeld said he was proud to welcome Aunty Deb as Air Force's Elder and acknowledged the significant contribution of Uncle Harry.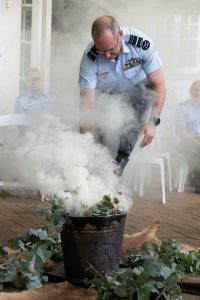 "We recognise both Uncle Harry and Aunty Deb as remarkable people who are not only respected and valued members within the community but also in Air Force, having both served in their own right," Air Marshal Hupfeld said."They have walked proudly in two worlds and their culture is a gift to our organisation.
"By working more closely with our Elder and Aboriginal and Torres Strait Islander communities, we have been able to successfully engage with local communities across Australia to better understand the impact that our activities have on communities, the people and country.
"It is clear that to achieve the best possible outcomes for Air Force we need to acknowledge, respect and embrace Aboriginal and Torres Strait Islander cultures."
Aunty Deb takes up the role of Elder from Gudjala man, Uncle Harry, who served in Air Force for 23 years and rose to the rank of warrant officer. He is a prominent and well-respected Elder who has been an influential voice in shaping national government policies on Aboriginal and Torres Strait Islander employment, education and community engagement.
Uncle Harry joined Air Force in 1966 and said times were different then to modern day service, but he's proud of the changes he has seen in the past 56 years.
"Aboriginal people couldn't vote when I enlisted in 1966. But in Air Force, it was about inclusion and mateship," Uncle Harry said.
"To be asked to be the inaugural Air Force Elder was an honour, and something that I will never forget – and to be part of the hundred years last year was great to see how much Air Force has moved forward, particularly with cultural participation of Aboriginal and Torres Strait Islander men and women serving.
"We now have a network to move things forward quickly, from the Directorate of Indigenous Affairs right up to CAF, there's a process so that we can discuss in detail and resolve things in a far more significant way.
"But as we look towards the next 25 years, it's about the story that each aviator will tell and pass on to the next generation; you are very inspiring participants in your own way."
A Lunga Kitja woman, Aunty Deb has served in Air Force for more than 13 years, primarily focused on Indigenous recruitment activities and community engagement. She also worked in a variety of government and community engagement roles for more than 20 years in Alice Springs and regional Queensland.
With more than 400 Aboriginal and Torres Strait Islander aviators in Air Force, Aunty Deb said it's important that we continue to maintain the connection to communities and recognise the service that has been given.
"The enormity of this role and for CAF to entrust me with this role moving forward, is something I wouldn't have dreamt of when I joined the Air Force from Alice Springs all those years ago," Aunty Deb said.
"My past roles have taught me to listen, to gain knowledge from community, the Elders and the Air Force, and to show respect and empathy.
"No matter what our backgrounds, religion or gender, we all started from somewhere and we're in this together, but we need to share our knowledge and our stories.
"It gives me so much confidence to know I've got my Air Force family – they've got my back – we'll do it together, it's a whole team effort and we work together as one to improve where we've come from and to improve what our future is going to look like."
An Air Force culture that embraces diversity of thought, experiences and backgrounds, supported by inclusive behaviours, ensures our workforce can succeed in delivering airpower whenever and wherever it's needed.   Aunty Deb said she's here to serve Air Force to the best of her ability, and will move forward with Uncle Harry's legacy.
"I'm here as someone to lean on, someone to talk to, to give them the confidence and be a mentor to them until they're ready to spread their own wings," Aunty Deb said.
Uncle Harry and Aunty Deb agreed on a key focus for Air Force's future; the importance of everyone coming together as the foundation for our collective culture for our second century.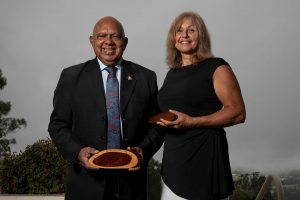 CAPTION:Uncle Harry Allie, BEM, and Aunty Deb Booker display their message sticks prior to the Air Force Elder handover ceremony at RAAF Base Glenbrook, NSW. Photo by Corporal Kylie Gibson.
"For all aviators, I want to thank them for coming together – as we move forward, it must be as one. Culture has always been here, and we are now able to share our storylines," Uncle Harry said.
"We're a land of many clans and nations, and each of us has a story in our own way. We all have a story and stand strong alongside each other serving our country, and that's the most important thing."
.

.

---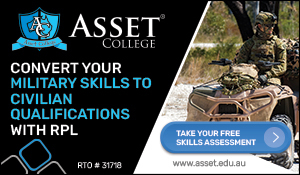 ...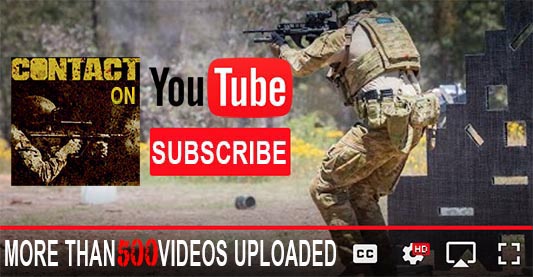 ---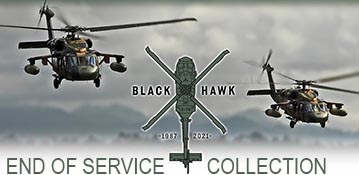 ...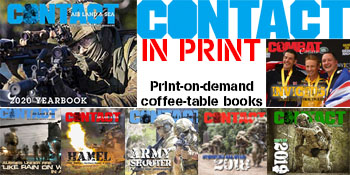 ---
.
.
2289 Total Views
4 Views Today