Wartime tales of survival inspire

Having listened to his grandfather's wartime tales of survival as a child, Squadron Leader Simon Longley now leads the unit responsible for teaching survivability to ADF aircrew.
CAPTION: Commanding Officer Combat Survival Training School Squadron Leader Simon Longley with historian Lynette Silver, who has researched the World War II Sandakan death marches. Story by Corporal Veronica O'Hara. Photo by Corporal Veronica O'Hara.
The Combat Survival Training School's commanding officer since 2020, Squadron Leader Longley's interest came from his grandfather's – then-Private Albert Longley – experience as a POW in Borneo during World War II.
"If it wasn't for him, I wouldn't be at this school delivering survival training now," Squadron Leader Longley said.
He was motivated by him to pay tribute to the sacrifice of Allied POWs by naming some CSTS facilities in their honour – Forward Operating Base Kinder and the Sandakan Room.

Squadron Leader Longley's Air Force career began in 1989 when he joined RAAF, sparked by seeing a P-3C flying overhead as a teenager. He joined as a radio technician with his twin brother, Warrant Officer Andrew Longley.
Seven years later, Squadron Leader Longley switched to being an airborne electronics analyst, then commissioned as an airborne electronics officer in 2002.
His grandfather grew up in Essex, UK, and completed a coach-building apprenticeship before joining the British Army in 1940.
The young Englishman married his long-time girlfriend, Lily Allder, before shipping to Singapore in 1941.
The soldiers disembarked at Batavia (now Jakarta) but it fell soon after, and Albert Longley was captured and taken to Singapore to be held at the Changi POW camp for six months.
He was then sent to the Batu Lintang camp at Kuching, Sarawak, to build an airfield and other infrastructure.
Private Longley used his carpentry skills to help build coffins and 800 crosses for buried POWs.
When wood ran out because of the high death rate, bodies were wrapped in rice sacks. Private Longley started making coffins with hinged bottoms for reuse.
While a POW, he recorded events and thoughts in a small diary – a wad of papers held together with a pin – even though he would have been killed if it was found.
"Every so often he gave an insight into what he suffered. Beatings and torture were common, as was disease," Squadron Leader Longley said.
Australian forces reached the camp on September 11, 1945, and Private Longley was finally able to send a letter to his wife.
On the morning of September 13 – the day he turned 26 – Albert Longley heard he was in the first draft to be repatriated, and left the camp that morning.
In his diary he had written, "I had the best birthday ever."
Administrative records found indicated a delayed "death order" was to have been carried out by Japanese guards two days after.
Of the 2000 POWs held in Private Longley's camp, only 750 returned home alive, according to Squadron Leader Longley.
After the war, Private Longley never ate rice again, after surviving on little more than a daily ration of one to two cups of rice porridge he called "pap".
"During our chats, I recall his excitement as his liberation drew nearer following the Japanese surrender, when Allied planes dropped clothes, fresh bread and butter," Squadron Leader Longley said.
"Granddad said, 'the taste of such a simple meal was luxury after more than three years of pap'."
After taking two months to return to England, Albert Longley found employment, reunited with Lily, and soon after, Squadron Leader Longley's father, Fred, was born.
The family immigrated to Australia in 1951, settled in Adelaide, and Albert Longley started work with the Government Weapons Research Establishment, now known as the Defence Science and Technology Organisation.
His work included building the town of Woomera and facilities in the Woomera Prohibited Area, and later the wind tunnel at RAAF Base Edinburgh.
Squadron Leader Longley said his grandfather closely followed his grandsons' careers until he died in 2004, aged 84. His grandmother, Lily, recently turned 101.
"Granddad was very proud we chose a military career and would have seen that we had opportunities to deploy and make a difference by helping others and serving our nation," Squadron Leader Longley said.
.

.

---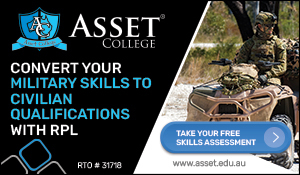 ...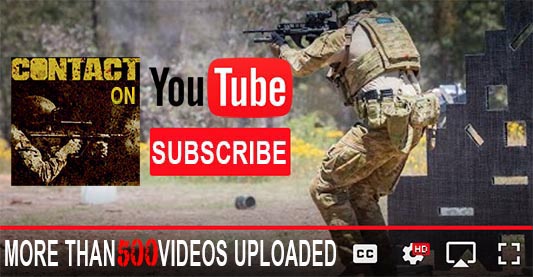 ---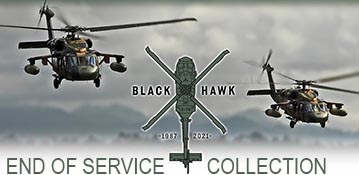 ...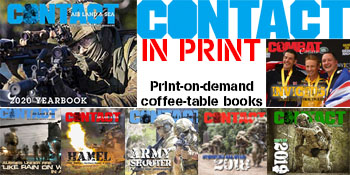 ---
.
.
2677 Total Views
2 Views Today