Fiji's new training facility nears completion with Aussie help
Share the post "Fiji's new training facility nears completion with Aussie help"

At 7am, just 10 minutes north of Nadi International Airport on the west coast of Fiji, the sound of heavy machinery hums in a beautiful, hill-bounded valley.
CAPTION: Fijian Carpenter Dan Lusio works with Australian Army soldier Sapper Selwyn Anderson at the Blackrock Camp redevelopment project in Nadi. Story by Captain Dan Mazurek. Photo by Corporal Sagi Biderman.
Hundreds of Fijian workers, together with specialised Republic of Fiji Military Forces (RFMF) and Australian Army soldiers from 19th Chief Engineer Works (19 CE Works), are wrapping up their daily safety briefs and getting to work building one of the most advanced facilities in the Southwest Pacific.
The redevelopment of Fiji's Blackrock Peacekeeping and Humanitarian Assistance and Disaster Relief (HADR) Camp is one of several major infrastructure projects being delivered by Defence as part of the Australian Government's Vuvale partnership with Fiji.

Blackrock Camp will be transformed into a hub to suit Fiji's security and military training requirements and will enhance Fiji's domestic capacity to respond to natural disasters and other humanitarian crises.
Once complete, the project will have injected close to FJD$35 million into the local economy. It includes roads, fencing, a headquarters building, a logistics precinct, HADR warehouse, teaching facilities, medical facility, parade ground, accommodation and an impressive sports field and gym.
The gym facility is modelled on what you might see in Townsville or Canungra.
The sports field, where fresh grass seed is being watered, will be lit at night by large high-intensity LED lights.
Captain Cam Laing, from 19 CE Works, who is the ADF project manager on site, said the environmentally sustainable design principles used on the project were not only protecting the Fijian ecology, but are also promoting resourcefulness and cost savings.
"The design of Blackrock was particularly focused on sustainability and designed to benefit the project throughout its design life," Captain Laing said.
The lighting in the facility are LEDs, powered by solar panels on the majority of the roofs.
Rainwater is harvested throughout the base to water the sports field and is processed through filters to provide potable water to the buildings supplementing the main water supply.
Warrant Officer Class Two Liam Wardle, a work supervisor from 19 CE Works, described some of the trickle-down benefits for local industry.
"A project like the redevelopment of Blackrock increases and improves the standard of quality and safety within the entire local construction industry," WO2 Wardle said.
More than 95 per cent of workers on site are Fijian, with more than 10 different sub-contractors and specialist trades onsite at any one time. In addition to stimulating the COVID-stricken Fijian economy, the additional training and experience gained by the Blackrock workforce is elevating these workers' skills and employability.
Australians are learning just as much from their hosts, however, as a running theme with any of the ADF members deployed in country is the spirit of Fijians.
"The best thing about working with the Fijian workers, be them civilian contractors or RFMF, is the Bula smile. You cannot get past an excellent Bula smile," said WO2 Wardle.
"The relationships that we've built with the Fijian sub-contractors, with the RFMF and with the head contractor and design staff are some of the greatest relationships I've built throughout my time in Defence and something that I look forward to taking home and sharing with my friends and family."
Bula is the Fijian word for hello but it is more than a greeting, it is a national spirit.
Captain Laing recounted a story about this resiliency and spirit in the wake of catastrophe.
"We actually got the opportunity to work up north after tropical cyclone Yasa, where I met a lady who had her house completely torn down," Captain Laing said.
"She was cracking on with life the next day after the cyclone had been through – washing her clothes, getting things going and cooking food.
"I asked her, 'can I please take a photo of your house?' She said, 'sure, no problems', and she just put on a massive Bula smile. It taught me, you know, that there's a lot more to life than what sometimes we see every day in Australia. I'm taking that back with me – what I've learned from working over here with the RFMF."
Blackrock Camp will be finished at the end of the year, with the ribbon-cutting and official handover planned for early 2022.
Until then, ADF, RFMF and Fijians will continue to press on under the project motto, emblazoned on their hard hats and all around the site: Cakacaka Vata, which means 'working together'.
.

.
.

.

---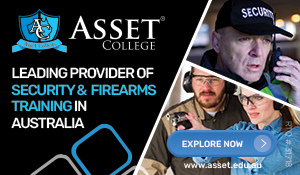 ...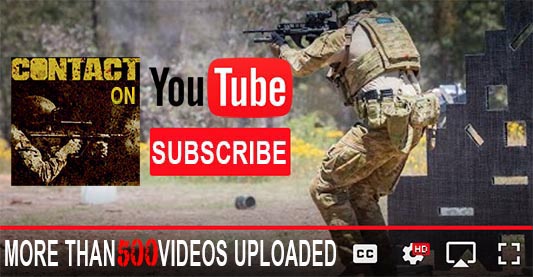 ---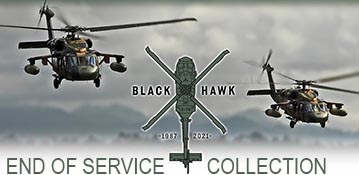 ...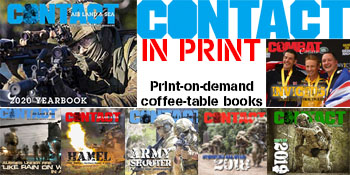 ---
.
.
Share the post "Fiji's new training facility nears completion with Aussie help"
2190 Total Views
2 Views Today