Diggers teach Ukrainian recruits skills to survive
Share the post "Diggers teach Ukrainian recruits skills to survive"

In a section of woodlands in southern England, a platoon of Ukrainian Armed Forces (UAF) recruits are developing survivability skills while on a tactical exercise as part of their infantry training.
CAPTION: Ukrainian trainees conduct captured personnel handing and searching during Operation Kudu. Story by Captain Annie Richardson. Photo by Corporal Jonathon Goedhart.
The platoon is under the instruction of Australian soldiers from the 5th Battalion, Royal Australian Regiment, deployed on Operation Kudu.
The operation is the Australian Defence Force's commitment to the training of UAF recruits in the UK.

Survivability depends on a number of factors, including climate, predators, exposure and threat, but it can be learned.
CAPTION: Ukrainian trainees conduct morning routine during a field phase of the first rotation of Operation Kudu. Photo by Corporal Jonathon Goedhart.
The training on this exercise comprised drills, section attacks, ambushing and patrolling to help recruits support their nation's defence against Russia's illegal invasion.
"We have gone over harbour routine, making target indications, and built up from fire and manoeuvre in pairs into section attacks," one Australian platoon commander said.
"This training will instil the will to fight and provide the combat skills required to push through the fight, remain under the detection threshold, and potentially save their lives.
"Despite the likelihood of them entering battle directly after this training, they have maintained a good attitude, and an endearing tenacity to learn."
Now in their third week of training, the platoon members are facing sub-zero temperatures as they continue to learn infantry minor tactics to increase their survivability upon their return to Ukraine.
Before joining the UAF, one recruit, who cannot be named, worked as a television producer. He is now requalifying as a soldier, mastering techniques to enhance his survivability.
"I have learned a lot. How to move in a group. How to help," said the recruit, speaking through an embedded linguist.
"This must be practised hundreds of times so that when the battle begins, I can use this knowledge.
"If many soldiers are trained according to NATO standards, it will help us all in combat."
CAPTION: A Ukrainian trainee prepares to conduct an anti-armour ambush. Photo by Corporal Jonathon Goedhart.
Exhausted, and still with more training to go, the platoon is performing at an above-average ability, rapidly converting practice into habit and applying learned skills into future lessons.
"The recruits receive the information very well, and they have expressed how thankful they are for the training," said one of the Australian junior non-commissioned officers instructing.
"I 100 per cent believe the training we are providing will increase their survivability – as we have taught them how to work as a team."
No Australian personnel will enter Ukraine as a part of the operation.
.

.
.

.

---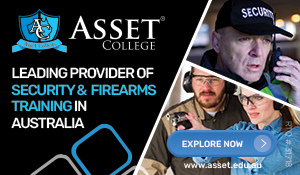 ...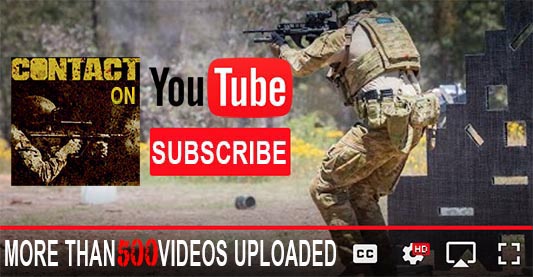 ---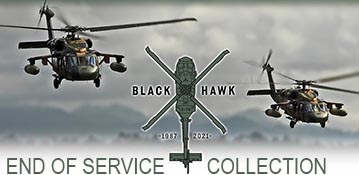 ...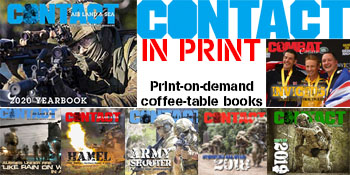 ---
.
.
Share the post "Diggers teach Ukrainian recruits skills to survive"
3988 Total Views
2 Views Today