New Zealand ships to join Royal Navy carrier strike group
Share the post "New Zealand ships to join Royal Navy carrier strike group"

The New Zealand Defence Force is to participate in an international defence exercise in South East Asia and will also interact with the United Kingdom's Carrier Strike Group (CSG) as it conducts engagement activities in the Indo-Pacific region.
CAPTION: Royal New Zealand Navy ships HMNZS Te Kaha and HMNZS Aotearoa conduct a series of trials and readiness checks in the Hauraki Gulf prior to deploying this week. NZDF photo.
Royal New Zealand Navy frigate HMNZS Te Kaha and replenishment tanker HMNZS Aotearoa, with a Seasprite helicopter on board, have this week departed Auckland's Hauraki Gulf for the next 2-3 months at sea.
Aircrew on a Royal New Zealand Air Force P-3K2 Orion will join the naval Task Group for Bersama Gold 21, a major exercise on the international calendar marking the 50th anniversary of the Five Power Defence Arrangements (FPDA). The Orion will also interact with the UK CSG.
Commander Joint Forces New Zealand Rear Admiral Jim Gilmour said exercising with international militaries enhanced inter-operability and strengthened relationships, critical to NZDF's contribution to the rules-based international order.

FPDA exercises are designed to offer significant value by enhancing cooperation on conventional military operations, building trust and confidence, developing greater people-to-people links and fostering interoperability between the armed forces of the member nations – Australia, United Kingdom, Singapore, Malaysia and New Zealand.
"Deploying naval and air assets solidifies our long-standing relationships with our FPDA partners and our on-going commitment to the region," Rear Admiral Gilmour said.
The aim of Bersama Gold 21, to be held off the coast of Singapore and the Malaysian Peninsula, is to exercise FPDA defence forces in the conduct of Combined and Joint Operations in a multi-threat environment. The exercise will commence with Force Integration Training and conclude with a War-at-Sea exercise.
Rear Admiral Gilmour has also confirmed the NZDF's intention to accept the invitation of the Royal Navy to interact with the UK CSG.
The exact nature of the interaction with the UK CSG is to be finalised but will involve transit in company in East and South East Asia.
Maritime Component Commander Commodore Mat Williams said Royal New Zealand Navy ships regularly conduct interoperability exercises and readiness training activities outside of formal exercises.
"With HMNZS Aotearoa and HMNZS Te Kaha in the area for Bersama Gold 21, every opportunity is taken to operate with partners,'' he said.
The New Zealand Task Group was likely to operate with French Forces in the Pacific en route to Bersama Gold 21 and the Royal Australian Navy on the ships' return to New Zealand, in addition to interactions with Indonesia, Malaysia, and Singapore, he said.
"The introduction of new capabilities, with Te Kaha's Frigate Systems Upgrade and with this being HMNZS Aotearoa's first operational deployment to the South East Asia region, also makes this an ideal time to engage with partners and put capabilities to the test.''
The NZDF has operated in the South East Asia region for decades as part of bilateral and regional defence engagement, and demonstrates its commitment to regional security through its presence in the region.
NZDF deployments exercise freedom of navigation and overflight. The NZDF undertakes all activities in accordance with international law, and for ships in particular the United Nations Convention on the Law of the Sea (UNCLOS).
The NZDF has well-established COVID-19 prevention protocols. All deploying personnel have been vaccinated. Covid testing and health screening is also carried out prior to deployment.
Approximately 270 Navy and Air Force personnel are deploying on the two ships. A medical doctor for the Task Group, in addition to medics, has been deployed as part of measures to ensure the health and safety of personnel. RNZAF personnel also follow strict Covid-19 prevention procedures when deploying with the Orion aircraft.
The exercise arrangements for Bersama Gold 21 mitigate the risk of Covid-19 transmission due to the exercise being conducted "contactless" at sea and under strict protocols for the air elements.
.
.
.

.
.

.

---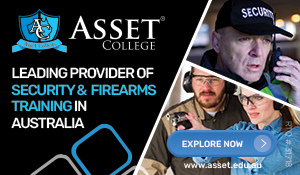 ...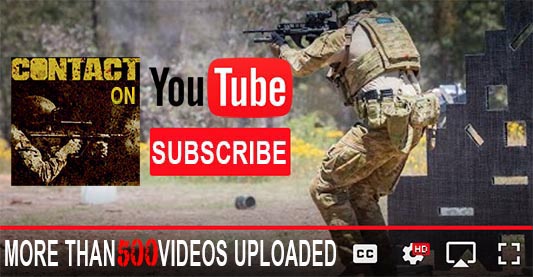 ---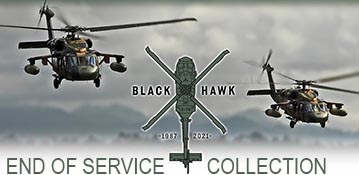 ...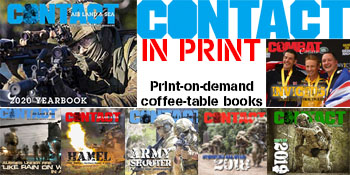 ---
.
.
Share the post "New Zealand ships to join Royal Navy carrier strike group"
1542 Total Views
2 Views Today