Artillery practice close support

The recent anniversary of the Battle of Long Tan fought during the Vietnam War provided a reminder of the value of artillery gunners who could deliver firepower close to their own troops.
CAPTION: The 101st Battery of 8th/12th Regiment, Royal Australian Artillery conducted a series of artillery and small-arms live-fire training activities at the Mount Bundey Training Area in the Northern Territory as part of Exercise Valhalla Sprint. Photo video still.
It is a skill prevalent in Army today, as witnessed during Exercise Valhalla Sprint at Mount Bundey in the Northern Territory.
Over a 72-hour period, personnel from the Joint Fires Team of the 8th/12th Regiment, 101st Battery, embarked on a full mission profile activity.

Gunners from the 101st Battery engaged in dry and live-fire activities, which included artillery advances, and small arms manoeuvres during the three-day exercise.
Battery Commander Major Benjamin Green said the exercise provided an opportunity for all elements of the battery to be tested as an independent sub-unit in a live-fire environment.
"Commanders were issued a set of orders and required to plan and execute their task using the best combination of assets and mission profiles available to them at the time," Major Green said.
"This included bespoke artillery live-fire engagements such as sound adjustments, air-burst and danger-close serials."
The teams worked alongside personnel from the Marine Rotational Force – Darwin's Aviation Combat Element (MRF-D ACE), B Coy of the 1st Military Police Battalion and their military working dogs, soldiers from the 5th Battalion, Royal Australian Regiment, and external stakeholders, including Reeling Veterans Inc.
Joint fires observers and joint tactical air controllers within the 101st Battery, with their coalition partners, were coordinated close air support as part of the exercise.
The MRF-D ACE supported these engagements with United States marines, AH-1 Cobras and Bell UH-1 Iroquois 'Huey' helicopters.
Commander of the 1st Brigade, Brigadier Ash Collingburn, was on the ground to witness the activity, and commended the 101st Battery in its execution of the complex activity, which included shooting in close support of friendly forces and conducting a small arms live-fire withdrawal manoeuvre against a contemporary adversary.
"Exercise Valhalla Sprint saw the battery execute a series of dynamic missions," Brigadier Collingburn said.
"These included live Hellfire missile and Advanced Precision Kill Weapon System rocket engagements along with gun runs employing GAU-17 minigun, M60 machine gun and M197 20mm cannon to destroy enemy armour and infantry within the area of operations."
The M777 Howitzer detachments were also tested in the close fight when they were required to conduct live counter-ambush drills in order to defend themselves while on the move, repelling an advancing enemy.
Call sign G12 commander Lieutenant Cooper Lyneham led one of the Joint Fires teams during the exercise.
"After a dismounted night infill, both G11 and G12 were required to marry-up with our supported infantry call sign," Lieutenant Lyneham said.
"Once we had patrolled to the form-up point, we were compromised by an enemy vehicle."
Adjusting to the situation, his team was able to defeat the nearby fictitious enemy.
"We conducted a danger-close fire mission and neutralised the threat at 175 metres from our position," Lieutenant Lyneham said.
"The enemy popped up again at close proximity so we conducted a live break-contact drill back to our emergency rendezvous."
The mission didn't ended there, though.
Upon arriving at the extraction point, they received intelligence suggesting the enemy had continued to advance at a rapid pace and G11 and G12 would be required to withdraw under pressure.
Under the cover of darkness, the two five-person teams moved to their new extraction locations, all while avoiding detection from the military police tracking dogs from Bravo Company, 1st Military Police Battalion hot on their heels.
G11 arrived at their extraction point before dawn and moved via small watercraft provided by a local veteran support group, Reeling Veterans Inc, out of the area of operations along the Adelaide River back to Darwin.
G12 arrived at a makeshift helicopter landing zone to marry-up with a UH-1 Huey and AH-1 Cobra to effect an air-mobile extraction back to Darwin.
"The 101st Battery has established a good relationship with the MRF-D ACE so the close air support followed by air-mobile extraction a few days later was a really great way to end the exercise, demonstrating genuine integration with coalition partners." Lieutenant Lyneham said.
Major Green said one of the most important responsibilities for commanders was to create engaging, operationally relevant and challenging training opportunities for soldiers.
"I believe Exercise Valhalla Sprint achieved this," Major Green said.
"This exercise sets an excellent benchmark for the battery to build on in the future."
.

.
.

.

---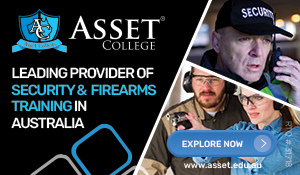 ...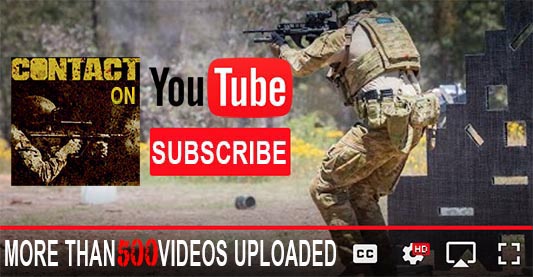 ---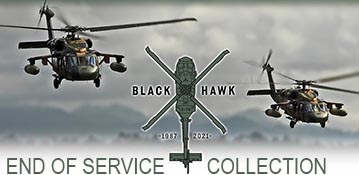 ...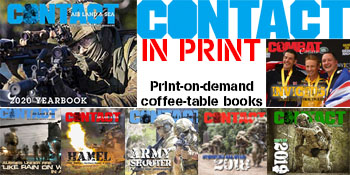 ---
.
.
4017 Total Views
2 Views Today