Changing the way radar sites are identified

Proving that good ideas and innovation emerge through collaboration, Squadron Leader Ataman Iskender is working to change the way radar sites are identified by the Royal Australian Air Force with the assistance of Jericho's Edgy Air Force program.
CAPTION: Squadron Leader Ataman Iskender in the Jericho Lab, Canberra, working on the Site Survey program. Story and photo by Jessica Conway.
Squadron Leader Iskender is spearheading the No. 41 Wing Site Survey Project and working with an expert team out of Canberra's Jericho Labs.
Bright minds from the Australian National University, technical consultancy and agile development agency, Thaum, and specialists from the Jericho Lab are working to pair open source information with a custom built artificial intelligence algorithm to help determine the most effective location for tactical radar, communications and data link equipment.
Squadron Leader Iskender said to provide air surveillance and battle management services members needed sensor data from tactical radars and communications nodes to talk to friendly aircraft.

"Frequently, the tasked mission does not fall within existing sensor coverage, so tactical radar and communications equipment must be forward deployed into the battlespace. This forward deployed radar and communications gear allows No. 41 Wing members to see all aircraft within a battlespace and talk securely with friendly aircraft," he said.
"Due to the tempo and high threat posed by modern battlespaces, personnel deploying with the tactical radar and communications must be able to find primary and alternate sites rapidly.
"An automated system that identifies multiple suitable radar sites in a given battlespace will mean the personnel at risk will be able to stay mobile and therefore survivable."
Instead of looking at the ground and trying to determine problems with any given area, the team has come up with a novel approach of taking a bird's-eye view and looking down as a way to improve the algorithm.
"We thought what if we reverse our traditional approach? What if we sit in the airspace and look back at the land to see which bits we can see the most of. Then logically, they should be the bits that can see most of the airspace," Squadron Leader Iskender said.
"It's been a really good lesson of sometimes having to arrive at your solution first and work backwards, rather than our initial iterative approach of trying to simply find the high points."
Squadron Leader Iskender said the idea came about by using his phone and computer.
"I figured if software can identify a cat, or two cats, or a cat and a dog in a photo, then why can't it tell us where a football field, a runway or a racecourse is," he said.
"The beauty of it is that all of the data sets we're looking for are open source, they already exist, but no one's manipulated them in this way before. Now I can feed in a learning algorithm based off all the previous sites that we've selected and it can build a pattern off those sites."
Squadron Leader Iskender said while the initial premise of the No. 41 Wing Site Survey Project was relatively straight forward, it was more complicated than just finding a flat piece of land.
"The trickiest part of this is that there is no universal rule for what makes the best location. It is situation dependent. It's not always just the highest point, it has to also have road access, we don't want it to be on a cliff edge and there can't be too much vegetation and overgrowth – so we're working on ways to identify and rank these factors," he said.
The program is still being tested and refined with the Jericho Labs team, but Squadron Leader Iskender said he was hopeful of having a beta-level prototype to show in the coming months.
"This type of technology is vital for our future capability," he said.
"We're already seeing battlespaces becoming more mobile; with frontlines changing more quickly. This means we need to be able to move our radar sites at the same pace, so we know what's happening in the air and keep our communication lines open, secure and stable."
Squadron Leader Iskender said being part of the Jericho program was a humbling experience.
"It's also been validating that the problem that I've experienced over the last 10 years actually is a shared problem across Defence. This program has the potential to also benefit Army with some new capabilities they're getting, it will affect air traffic control as well as pretty much anyone that wants to take anything that radiates out in the field," he said.
"So being able to not only fix a problem that's close to my combat system, but a problem that's wider in Defence, just having that opportunity is really gratifying."
.

.
.

.

---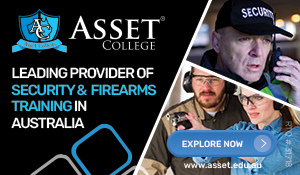 ...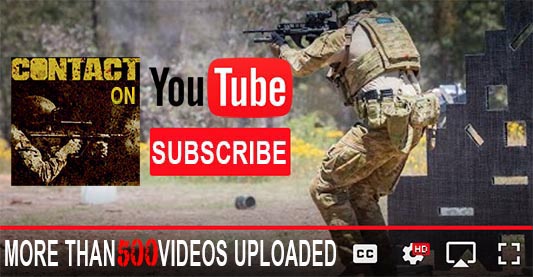 ---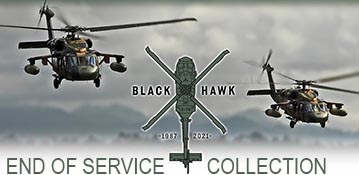 ...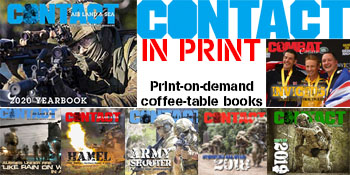 ---
.
.
2860 Total Views
2 Views Today