HMAS Pirie to be destroyed for scrap

HMAS Pirie (II), which completed her service to the nation and was formally decommissioned in Darwin in March, will be 'recycled', according to Defence.
CAPTION: Commanding Officer HMAS Pirie Lieutenant Commander Sean Dalton leads the ship's company as they march off after the patrol boat's decommissioning at HMAS Coonawarra in Darwin. Photo by Leading Seaman Shane Cameron.
A Defence spokesperson told CONTACT today (in answer to a question we asked on 6 April), that there was currently a tender process underway for the recycling of the former HMAS Pirie.
They also told us that HMAS Pirie was the first of 13 [remaining*] Armidale-class patrol boats to be disposed of by Defence over the next four years.
*Pirie is the first Armidale-class patrol boat to be decommissioned for 'natural causes' – with HMAS Bundaberg beating her to the punch, decommissioned in 2014 after being extensively damaged by fire while undergoing maintenance in Brisbane.

Pirie was commissioned in 2006 first being assigned to Operation Resolute and, for the past 14 years, has served diligently to protect Australia's borders.
Notably, in 2011, members of Pirie's ship's company, other ADF and Australian Customs and Border Protection Services personnel, received commendations for their courageous actions in saving the lives of 41 asylum seekers when their vessel came into difficulty in monsoonal weather in waters off Christmas Island.
In 2015, Pirie made headlines again when, on border protection duties, she responded to an urgent call for help from a fishing boat about 650km from Darwin where a man was stung by a highly venomous box jellyfish while recovering fishing nets.
The crew provided 16 hours of medical support as they rushed the casualty to hospital, ultimately saving his life.
HMAS Pirie (II), the 56.8m Armidale-class vessel has sailed more than 426,000 nautical miles – or 20 times around the circumference of the Earth – and completed port visits across the region as far east as Samoa, as far west as Cocos Keeling Island, as far south as the Bass Strait, and as far north as Qingdao, China.
She has also visited Vanuatu, Cook Islands, Tonga, the Philippines, Singapore, Timor Leste and West Papua.
Pirie maintained a high tempo right to the end, and as recently as last month responded to a distress signal in the vicinity of Townsville, working with the Joint Rescue Coordination Centre and Queensland Police to locate and provide assistance to three stranded fishermen.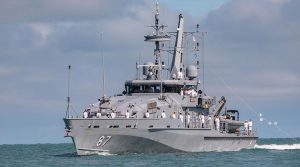 Commanding Officer HMAS Pirie Lieutenant Commander Sean Dalton salutes as Leading Seaman Michaela Rinaldi, left, and Able Seaman Georgia King-Johnson fold Pirie's white ensign for the final time during the patrol boat's decommissioning. Photo by Leading Seaman Shane Cameron.
Chief of Navy Vice Admiral Mike Noonan spoke during the decommissioning ceremony against the background of a tropical storm.
"At HMAS Pirie's commissioning ceremony on Saturday July 23, 2006, HMAS Pirie (I) World War II veterans attended and celebrated the rebirth of Pirie," Vice Admiral Noonan said.
"This example highlights the bond between our sailors and their ships.
"Our bonds run deep, and when we celebrate Pirie's contribution to our Navy, we should also remember and thank all of those who have served on her over the last 15 years, celebrating each of their contributions to Pirie's history and our story of operational excellence."
The 39th and final Commanding Officer of HMAS Pirie, Lieutenant Commander Sean Dalton, said lowering the ship's Australian white ensign for the final time was the beginning of a program to decommission a whole class of patrol boats.
"Pirie will be missed, but today is a final paragraph in a 15-year story of service," Lieutenant Commander Dalton said.
"The crew and I are proud and excited to be involved in not only bidding Pirie farewell, but also in recognising that exceptional service.
"However, this sadness is countered by excitement for the new Arafura class (offshore patrol vessels) currently being built at Osborne Shipyard in South Australia, and Henderson in Western Australia."
This was the first time Leading Seaman Michaela Rinaldi had been part of a decommissioning crew.
"I feel very honoured to be a part of HMAS Pirie's decommissioning," Leading Seaman Rinaldi said.
"During my time on board, I've had the opportunity to work with many talented sailors who have inspired me.
"Leading up to Pirie's decommissioning, the crew has worked tirelessly to ensure we were prepared to sail the east coast of Australia.
"I'm stoked to be a part of this chapter of Navy history and will never forget the memories made on board Pirie."
Pirie will now make way for the first of the new Arafura-class vessels.
The 12 ships of the Arafura class will replace the current fleet of Armidale-class patrol boats and Cape-class patrol boats from 2022 to 2030.
The Arafura-class offshore patrol vessels will provide a significant increase in capability over the patrol boats they will replace, enhancing Australia's capacity to patrol its maritime territory and near region.
.

.
.

.

---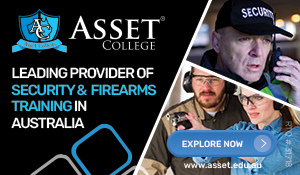 ...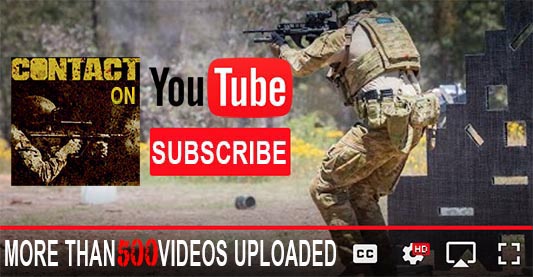 ---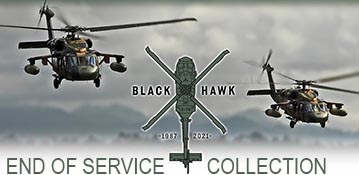 ...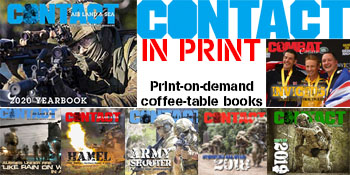 ---
.
.
4660 Total Views
1 Views Today