Left the land to lead from the air

Working as a share farmer in the middle of a drought is as good a reason as any to look for a career change and Allan 'Angus' Houston did just that after the harsh Australian land left him stony broke.
CAPTION: Sir Angus Houston says he was part of a "team environment from top to bottom". Photo by Able Seaman Bradley Darvill.
After more than four decades of distinguished service in the ADF, that share farmer retired as Air Chief Marshal Sir Angus Houston, Chief of the Defence Force.
Sir Angus signed up with Air Force as a cadet pilot in 1970, spending his early career piloting the UH-1 Iroquois helicopter around Australia, Papua New Guinea and Indonesia.

It was as the pilot of an Iroquois, in 1980, Sir Angus was awarded the Air Force Cross (AFC) for a rescue in gale-force winds off the NSW coast.
"The great thing about the Huey was that it was the perfect medevac aircraft and we were always ready to do that," Sir Angus said.
"I enjoyed all aspects of flying the Huey but what was particularly rewarding was flying around Papua New Guinea.
"It was a great aeroplane to fly around New Guinea although when you got to high altitude, it started to run out of performance."
Appointed Chief of Air Force in 2001, Sir Angus oversaw the introduction of Black Hawk helicopters as Commanding Officer of No. 9 Squadron, in a career marked with many successes.
"As commanding officer of No. 9 Squadron, I had to introduce the Black Hawk helicopter into service," he said.
"Once we had established a reasonable number of Black Hawks, we relocated the squadron from Amberley to Townsville and then on St Valentine's Day, 1989, we transferred the capability from Air Force to Army.
"I was very lucky to fly Iroquois because the helicopter squadrons required teamwork.
"I had the great joy of learning to lead people in the military context right from the outset.
"It was a team environment from top to bottom."
Sir Angus was promoted to Air Chief Marshal and appointed Chief of the Defence Force (CDF) on July 4, 2005.
"As CDF, you are leading a wonderful force of sailors, soldiers and airmen who in my time did a lot of operational service," Sir Angus said.
"The Air Force has an amazing record and when you look at all the things we are doing at the moment, I think Sir Richard Williams and our forebears would be very proud of a very capable fifth-generation Air Force.
"If I had to do it all over again – I'd do it all over again."
The Royal Australian Air Force will mark its centenary on March 31. For details, visit www.airforce.gov.au/100.
EDITOR'S NOTE: This story was produced by RAAF in its Centenary year in an effort to showcase 'RAAF People'. However, they did not explain why they spotlighted Sir Angus almost 16 years after he retired from the Chief of Air Force position and 10 years since retiring as Chief of Defence Force. Make no mistake, Angus Houston was a good and respected leader and I'm casting no aspirations whatsoever. But, as an editor, I feel this is an obvious question that should have been addressed in this story.
.

.

---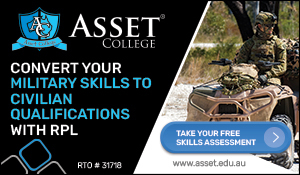 ...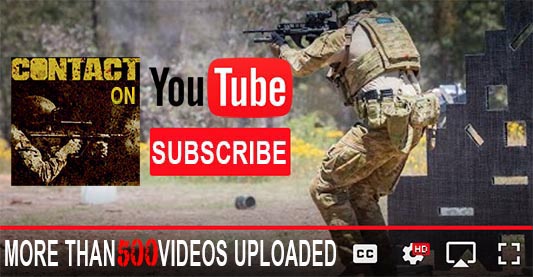 ---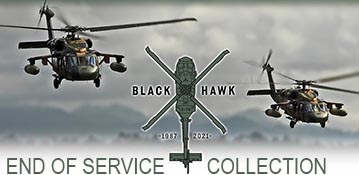 ...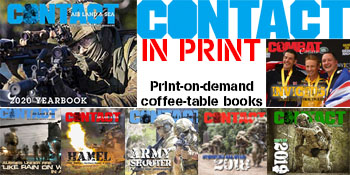 ---
.
.
2168 Total Views
2 Views Today