ADF up to the challenges of 2020

Last year was difficult and disruptive for our nation and was a defining year for Defence.
FILE PHOTO: By Leading Seaman Kieran Dempsey.
At the beginning of 2020, as Australia burned, Defence swung into action with the largest-ever mobilisation of the ADF in response to a domestic disaster. More than 8200 personnel supported authorities in six states and territories as part of Operation Bushfire Assist.
As this crisis abated another arrived in the form of a global pandemic.
A Defence COVID-19 taskforce was formed on March 9, with Operation COVID-19 Assist announced on April 1.

Since that time, more than 13,000 ADF personnel have deployed across the nation to support state and territory governments. This support continues today.
Despite the horrors of the bushfires and restrictions of the pandemic, military operations, deployments and joint exercises were conducted in and beyond our region throughout 2020.
About 16,300 military and civilian Defence personnel deployed on domestic operations and about 4100 on overseas operations.
Navy had an average of 15 ships at sea a day and conducted 44 foreign port logistic visits across 15 nations. Air Force units completed more than 53,000 hours of flying and Army undertook 96 international engagement activities, resulting in the training of more than 500 foreign counterparts.
HMAS Parramatta deployed to South and Southeast Asia from February to May, engaging in joint exercises with the US Navy.
A joint ADF task group participated in a Regional Presence Deployment from July to October.
The task group consisted of five vessels, aircraft based in Guam, and 1500 personnel joining in activities with 11 regional partners.
The centrepiece was Exercise Rimpac – the world's largest maritime exercise – involving 10 nations, including seven from the Indo-Pacific, in August.
HMAS Arunta deployed to East Asia in October and November and engaged in exercises with navies from Malaysia, Singapore and Japan.
HMAS Ballarat participated in Exercise Malabar in early November – a quadrilateral activity with the US, India and Japan. Australia was last involved in this exercise 13 years ago.
Australia continued to protect its borders and offshore maritime interests in the 14th year of Operation Resolute.
The ADF, as part of Maritime Border Command's multi-agency taskforce, conducted security and surveillance activities.
In 2020, there were regular Regional Force Security Group deployments and a Shadow tactical unmanned aerial vehicle supported maritime border surveillance activities for the first time.
The ADF continued contributing to Australia's environmental and scientific endeavours in the Antarctic as part of Operation Southern Discovery.
Defence undertook geospatial and hydrographic surveys to support the development of the Davis Aerodrome and its all-season aviation capability.
Air transport missions from Hobart to Wilkins Aerodrome in the warmer months delivered 194 tonnes of cargo, including three tractors and a snow groomer, while a C-130J Hercules undertook an initial proof-of-concept flight.
Under Operation Solania, which commenced in 1988, the ADF worked with 13 other nations as part of Operation Rai Balang in March to track and thwart multiple illegal fishing operations over more than 14 million square kilometres in the Southwest Pacific.
The ADF also engaged in partner capacity-building in Timor-Leste through the trilateral Exercise Hari'l Hamutuk with the US and Japan in September and October.
It partnered with Fiji's Military Forces for construction works activity in the ongoing Exercise Coral Sapper.
RAAF Poseidon aircraft made important contributions to regional security.
They flew from Malaysia's Butterworth Air Base to conduct maritime surveillance in the North Indian Ocean and South China Sea as part of Operation Gateway, and from the Kadena Air Base in Japan to help enforce UN Security Council sanctions against North Korea under Operation Argos.
Defence also contributed to life-saving humanitarian efforts in the Pacific.
The ADF spearheaded the emergency response to Tropical Cyclone Harold in April, conducting relief flights that delivered supplies to Vanuatu and Fiji.
In August, HMAS Canberra and her helicopters located lost fishermen on a remote Micronesian island.
The ADF also conducted a virtual scoping activity for Nauru under Operation Render Safe – a longstanding initiative to remove unexploded World War II ordnance from South Pacific nations.
In 2020, ADF personnel continued to deploy in support of United Nations' peacekeeping missions in the Middle East and Africa.
This included around 39 personnel across Operations Charter in Cyprus, Paladin in Israel and its bordering neighbours, Aslan in South Sudan, and Orenda which started in Mali.
In Egypt, almost 30 of our personnel contributed to the Multinational Force and Observers' efforts towards the long-standing peace arrangements between Egypt and Israel as part of Operation Mazurka.
Across the broader Middle East region, about 600 ADF personnel deployed on Operation Accordion provided overarching support to Operations Highroad, Manitou and Okra, including communications, air mobility, movements support, and command and control.
In Afghanistan, as part of Operation Highroad, the ADF completed missions focused on mentoring and training Afghan forces – in Kandahar, and at the Afghan National Army Officer Academy in Kabul – complementing the progress made by the Afghan defence and security forces.
With peace negotiations between the Afghan Government and the Taliban progressing – and the security capability of the Afghan forces strengthened – Australia has decreased its troop numbers in Afghanistan to 80 personnel.
Australia also reduced its naval presence in the Middle East to prioritise defence activities in our immediate region as we contend with a less-benign Indo-Pacific.
The Navy ceased its major fleet unit rotation under Operation Manitou, with HMAS Toowoomba completing the last of 68 ship rotations for Australia over a 30-year period spent thwarting terrorism, obstructing organised crime and preventing piracy.
Under Operation Okra, 110 ADF personnel continued to support the international coalition against Daesh to prevent the group's resurgence in Iraq and Syria.
Australia completed its contribution to Task Group Taji in June, having trained more than 47,000 members of the Iraqi Security Forces.
Our Air Task Group finished its seven-year mission at Camp McNamara VC – a significant Australian hub for airborne operations against Daesh – handing the facility back to the US Air Force.
Australia also maintained its commitment to Operation Steadfast – our contribution, since 2019, to the NATO mission to ensure resilient and sustainable Iraqi security institutions.
It is fair to say 2020 threw a lot at Australians.
First bushfires, then a pandemic, a global recession and a changing regional and strategic environment which is presenting new challenges.
Throughout it all, Defence was there for Australians, supporting them and protecting our national interests.
Defence's activities and achievements in 2020 are testimony to the professionalism, resilience and dedication to duty of our military personnel and civilians and to the Defence enterprise's ability to adapt, respond and mobilise.
These traits should provide Australians with confidence that Defence stands ready to contend with whatever emerges in 2021.
.
.
.
.
.

.
.

.

---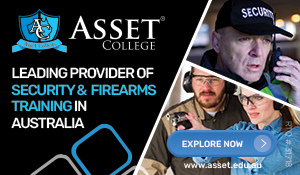 ...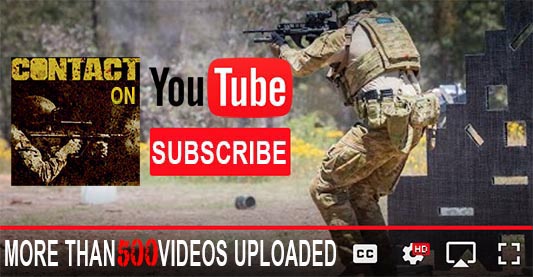 ---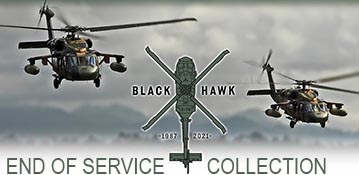 ...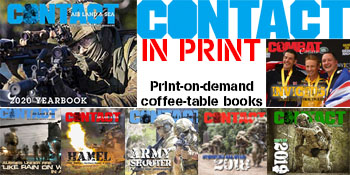 ---
.
.
4126 Total Views
2 Views Today